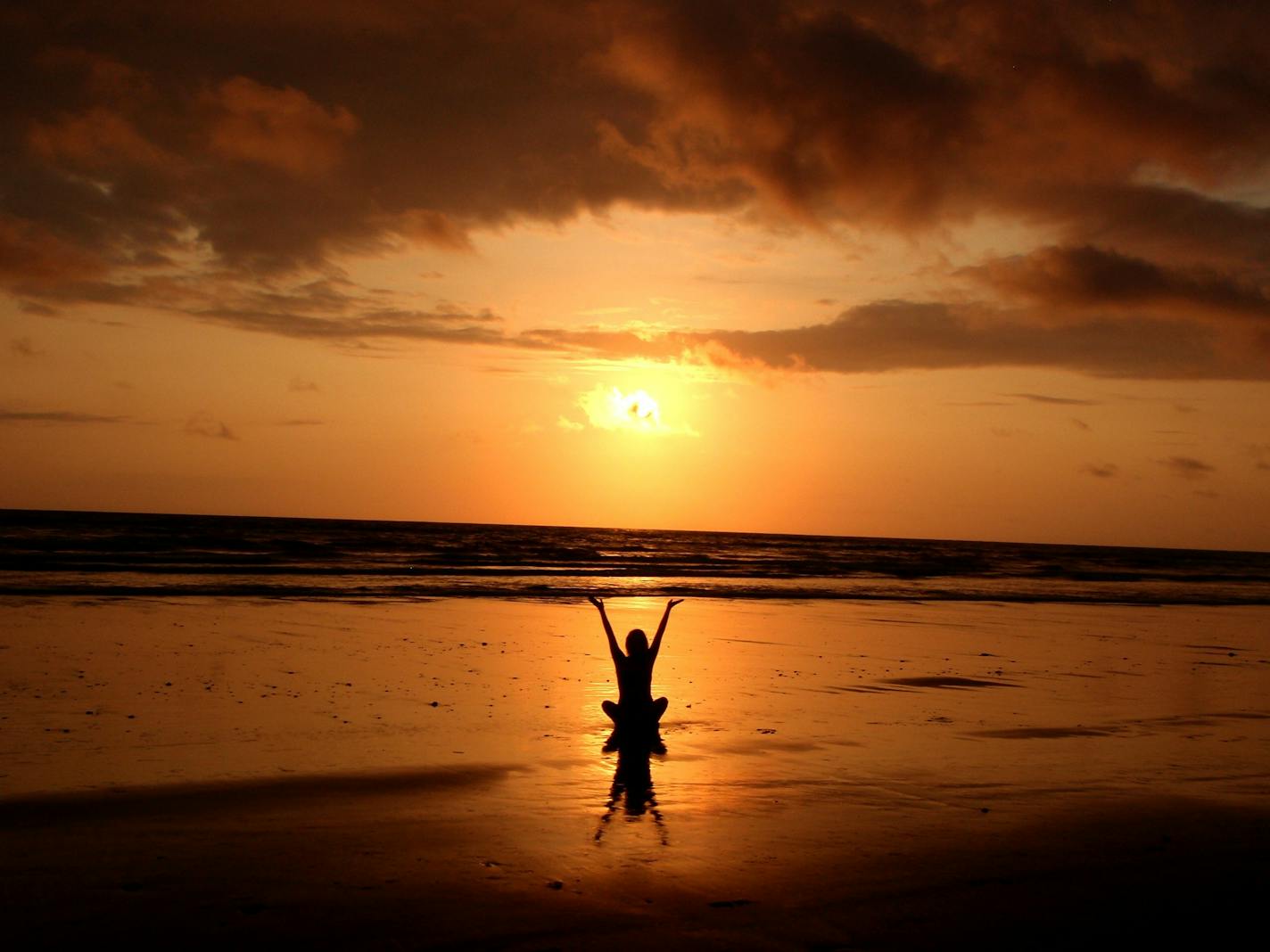 The yamas, or ethical precepts of yoga, are all phrased in a "what not to do" manner. This is perhaps because the opposite of each yama suggests an achievement impossible for most human beings. Take ahimsa, for example; it's simply not viable for any of us to live in peace every moment of our lives. It sounds amazing, but the truth is that making permanent harmony the goal sets all of us up to fail. However, if we accept that and work on avoiding harm to anyone else, we've given ourself something actionable. While a difficult and almost equally impossible objective, ahimsa suggests that, as people working to connect intellect and body to spirit, we can think our way through our actions, allowing our sacred selves to direct our behavior. We might not always get there, but we can work with situations as they appear, doing the next indicated action.

The discussion of ahimsa often circles around the 'big picture' questions: should we eat meat? Should we support the death penalty? While these are important, so too are the smaller ways in which we interact with each other. There may be times when we don't feel at peace with the world, but we can always act with kindness and respect.

We've been warned about "spiritual materialism" and "toxic positivity"; both of these are harmful because they assume that a large part of our experience is meant to be avoided. We have a range of emotions that crop up in reaction to our experiences. To thrive psychologically, we have to accept our feelings and realize that even the ones that don't feel good are sometimes necessary. Grief is appropriate after loss; anger and fear are both suitable in threatening situations. There are times when assuming 'peace' is simply avoiding the truth, which in effect is harming ourselves.

Ahimsa suggests a radical idea: we can act in accordance with our ideals instead of from our feelings. If someone hurts us, we can – and should! – feel our feelings and understand why the situation is hurtful. However, that doesn't mean that we have the right to respond in kind. Perhaps we need to leave the situation; perhaps we need to establish boundaries. It's entirely possible that those boundaries need to be with ourselves – we can't control other people's actions. There's no point in letting them steal our joy. Instead, we can accept that something happened, that we are hurt, and then ask ourselves: what's the appropriate response?

One of the hardest goals I ever set for myself as a teacher was to be kind when informing a student that he or she had failed the class. As difficult as it was, however, I remembered that there is always a difference between someone's behavior and their essential being. While I may find someone's actions less than adequate, I have no right to judge their spirit. And so the trick was to show respect while explaining the situation and suggesting the next possible steps. I didn't always do this perfectly, and there were times I failed miserably. But the goal was always to separate the soul from the deed.

Practicing ahimsa means showing respect: reverence for someone's innate dignity, understanding that none of us acts perfectly most of the time, and taking the time to respond to both facets of a person or a situation. How can we put this into daily practice?

You Should Also Read:
Yoga and Non-violence
Using Yoga to Work With Grief
A Physical or Spiritual Practice?


Related Articles
Editor's Picks Articles
Top Ten Articles
Previous Features
Site Map





Content copyright © 2023 by Korie Beth Brown. All rights reserved.
This content was written by Korie Beth Brown. If you wish to use this content in any manner, you need written permission. Contact Korie Beth Brown for details.