Using Yoga to Work with Grief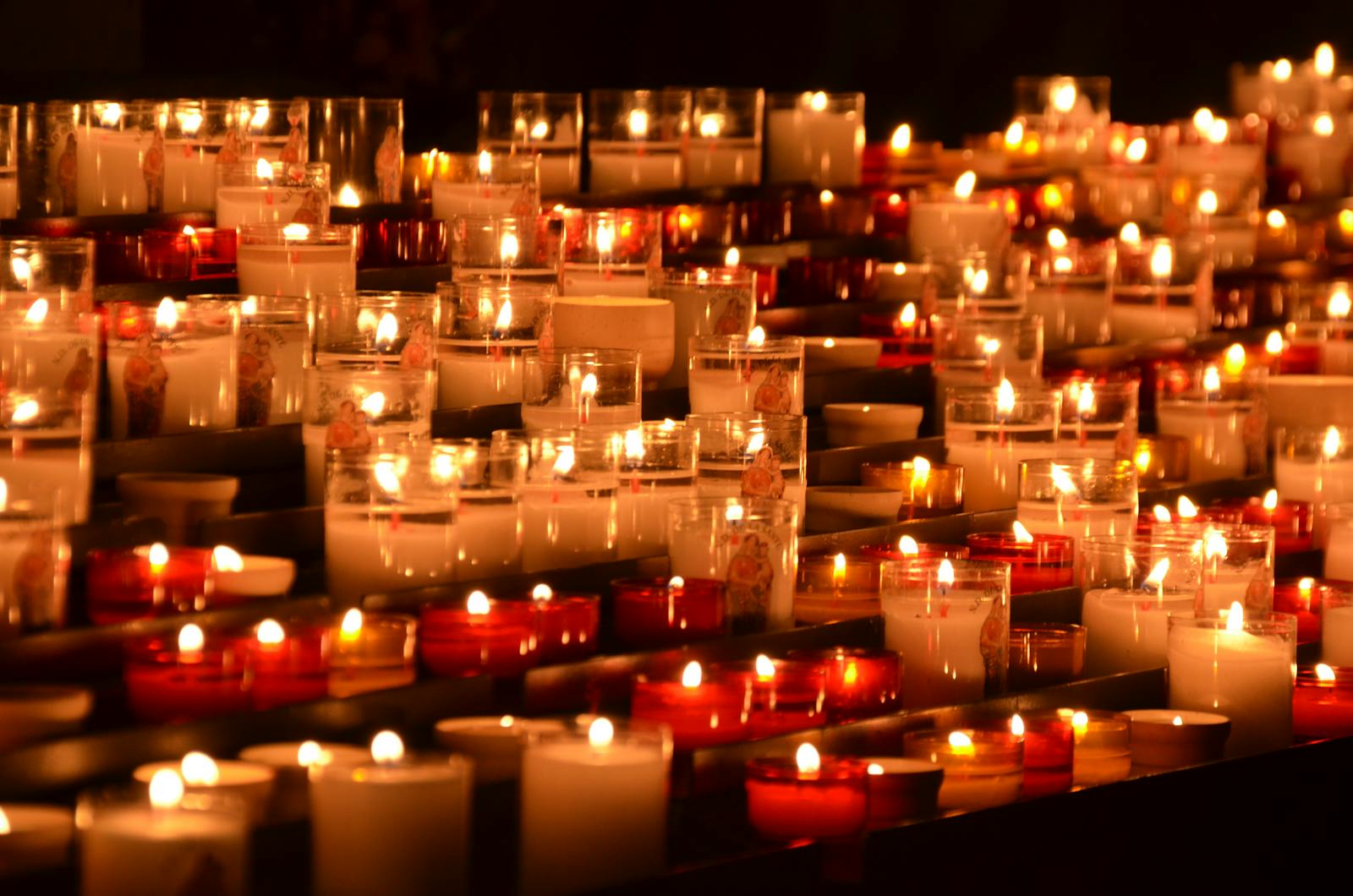 I've heard it said that the level of one's grief equals the level of the love one had, and that we should be grateful for having had such a wonderful person in our lives at all. While I know this to be true, it feels like a platitude in the days and weeks after someone we love has passed away. Grief is more than an emotion – it's a mysterious process filled with sadness, guilt, resentment, fear, and hollowness. The business of life helps us to maintain our composure and move somewhat numbly through the passing days and weeks, but when we step onto our yoga mats, it becomes impossible to hide from what seems to be a sudden onslaught of feeling. The disruption in our lives make it seem impossible to carry on as before, and sometimes the very act of moving the body feels immensely difficult. How, then, shall we carry on our yoga practice in the face of grief?

If yoga means "union", then part of our practice is acceptance. Where we are today is simply that – not a judgment but a fact. If we are too overwrought to do much beyond crying, perhaps we are practicing our yoga by allowing ourselves to feel our pain. Beyond that, any form of exercise will help; simple repetitive walking may be the best way to immerse ourselves in a world greater than the sum of our pain. If we are willing to try asana as well, we might use the same principle: a few repetitions of Surya Namaskar can perhaps move us into a meditative state where we can simply exist in the here and now, taking a respite from the torrent of to-dos and feelings that seem to overtake us.

On the other hand, perhaps this is a time for a softer practice. Yin moves, which allow us to stress the stiff and unyielding parts of our body, give us an appropriate metaphor for grief work. Alternatively, a restorative practice allows us to rest and nourish ourselves in a different way. It all comes down to determining what is needed in the present moment. Being kind to ourselves means being honest about our physical and mental levels of strength.

We might take some time to consider Patanjali's concept of Ishvara Pranidhana, the final section of the Eight-Fold Path. This is the notion of surrender. We might use the famed Serenity Prayer as a kind of mantra, repeating it or any other phrase that reminds us of our inability to control the world, anyone else, or sometimes even ourselves. Our quest is for the ability to respond appropriately in the minutes, hours, and days that follow; we take care of ourselves best by checking in, moment by moment, and doing the next indicated action.

Yoga and its philosophical concepts aren't meant to hide us from misfortune; instead, the practice gives us the ability to deal with life on life's terms. Unroll the mat. Find a comfortable seated position. Straighten the back. Take a few mindful breaths before turning inward; what would help the most in the present moment? Perhaps asana, perhaps meditation, perchance even a nap followed by some gardening. We have worked hard in the past to develop our yogic skills; now is the time to use them for self-healing.

If these musings help, terrific. If not, don't be afraid to search for better comforts. Review yogic readings that have helped in the past, or search this site for new pieces that will take you further. Move as your body requires, and be sure to get enough sleep. Take care of yourself during this difficult time, and know yoga is there for you.

You Should Also Read:
Viparita Karani
Morning Pages as Meditation
Half Sun Salutation Sequence


Related Articles
Editor's Picks Articles
Top Ten Articles
Previous Features
Site Map





Content copyright © 2022 by Korie Beth Brown. All rights reserved.
This content was written by Korie Beth Brown. If you wish to use this content in any manner, you need written permission. Contact Korie Beth Brown for details.