Your Child is Too Big for a Stroller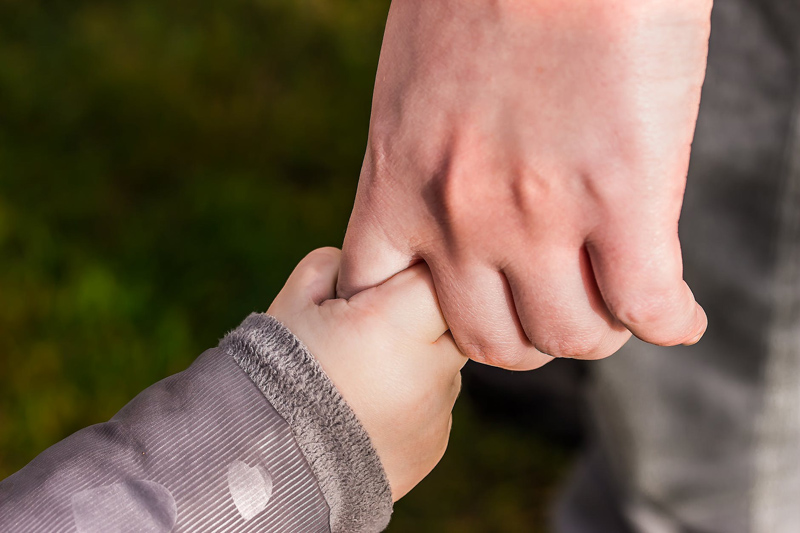 Driving home from a long medical appointment one afternoon, my son and I listed to the John Tesh radio show, Intelligence for Your Life, when the topic of discussion included issues discussed in a Too Big for a Stroller blog. Meant to be both shaming and humorous, these sites feature snapshots of parents with children deemed too big for the stroller that carries them.

I found the host's comments disappointing, especially as he described the children in strollers as 'ginormous' and 'giant' - and when presenting the perspective of parents who do use strollers longer than average there was only an off-hand remark that critics have no idea what kind of day that mother had, as if convenience and the child's laziness were the main reasons we see children too big for their strollers. There was not one mention of moms of children with invisible disabilities who already have to put up with offensive remarks and snide comments while carrying on with the daily tasks of living.

The main argument presented supporting the theme of 'Too Big for a Stroller' was that not encouraging children to walk leads to childhood obesity. Ads in children's programming and everywhere else in the media persuade kids and their parents to over-eat the least healthy foods imaginable. Many low-income families live in communities where the local store is a mini-mart with few if any fresh vegetables or fruit and prices are much higher than grocery stores in the suburbs. Funding for community and school sports programs diminishes every year and there are no after-school activities for children except sitting in front of a TV. Single parents and two working parent households cannot find affordable childcare and many neighborhoods are not considered safe enough for children to play outdoors. But it's children too big for strollers who are causing the childhood obesity epidemic?

Too many low income moms and children and families of kids who have special needs have been completely excluded from the consciousness of the community as if they just don't matter. One mention acknowledging children with invisible disabilities might have moderated the tendency of otherwise supportive bystanders (as I assume his regular listeners tend to be) to let loose their intrusive and what felt like cruel instincts around low-income mothers and moms of children with disabilities who are already carrying the weight of the world on their shoulders.

I have pushed strollers with too many other mothers who cannot afford $800 strollers for their older children with special needs, and know that too many mothers are still pushing whatever stroller will help get them and their children from point A to point B in the only way that is possible. Of course there was no consideration of the economic hardships faced by so many women with children who cannot afford to buy reliable transportation, or to maintain or run a car if they had one.

Browsing at the webpage mentioned my eye was immediately drawn to a photograph of a mom pushing a baby in a fully loaded stroller with an older child strapped to her back in a child carrier meant for a much smaller child. It took me back to early days when I would walk from my house down a steep hill to the grocery store, with my young son in his stroller and his slightly older sister walking along beside us. On the way home I carried my son in his carrier and pushed his sister in the stroller, carrying as many grocery bags as I could handle up that hill.

Not everyone has the luxury of loading up a gas-guzzling vehicle to transport their children a few blocks down to the store and back, and some would leave their mini-van at home by choice for such a trip. When my children were small I took advantage of our local bus service allowing two children to ride free with a paying adult so we could enjoy events in Seattle or other cities around the Puget Sound and I'm sure we were quite a sight for privileged snobs to sneer at as we passed by.

I am sure I over-reacted to the tone of the show and the comments that were made, and I continue to feel the insult whenever I think about that day. I would not have minded the pictures of bigger kids tucked into tiny strollers for reasons that can only be described as silly. But for a whole community of children and moms to be disregarded when just one observation could have elicited compassion and a bit of impulse control from judgmental strangers.

My son was too big for a stroller when he developed type one diabetes. It was not caused by him being overweight or sedentary; his body just stopped making insulin when he was 7, slim and athletic. Now we cannot walk as often and as far as we used to do, because the kit he carries with everything he needs for an emergency is heavy, and I can't carry him home any more. And sometimes he just runs out of steam when we are out and about. We do not have a wheelchair for him to ride in if he runs out of energy or has a diabetic emergency while we are away from home. And he is 'way too big for a stroller.

Raising awareness is something that we need to do everywhere we go, or life will be much more difficult for moms pushing strollers in their own neighborhoods among strangers who might never otherwise know how easy it would be to accept, encourage and support them and to have the same in return.

John Tesh Intelligence for Your Life - Love and Relationships
Is Your Kid Too Big for a Stroller?
https://www.tesh.com/story/cc/13/id/20468

-
You Should Also Read:
Strollers, Walkers and Wheelchairs for Children
Childhood Disability and Supporting Other Mothers
Thoughts from the Middle of the Night


Related Articles
Editor's Picks Articles
Top Ten Articles
Previous Features
Site Map



Follow @DownSynAdvocacy
Tweet





Content copyright © 2021 by Pamela Wilson. All rights reserved.
This content was written by Pamela Wilson. If you wish to use this content in any manner, you need written permission. Contact Pamela Wilson for details.