Transportation Options - Childhood Disabilities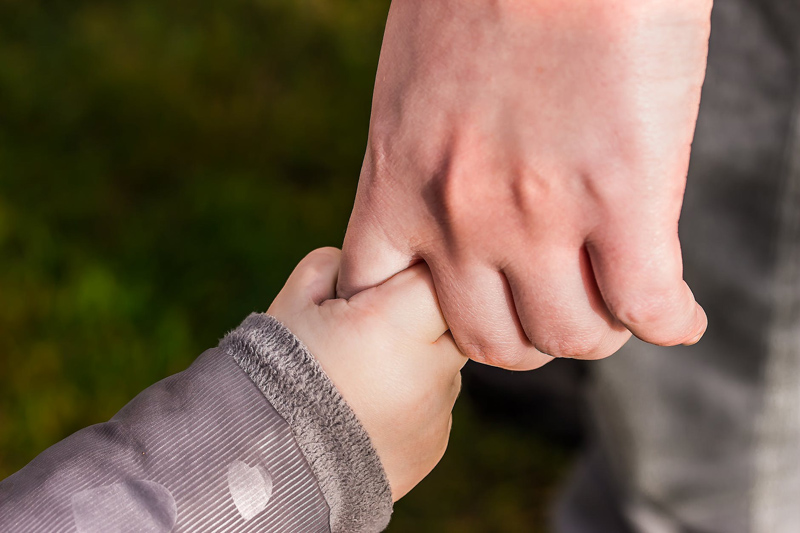 Transportation to medical appointments, physical therapy or early intervention for babies and children with physical developmental disabilities, chronic health challenges, or other special needs, can be difficult for parents who share one vehicle that is used for a work commute and single mothers who can't afford to keep a car.
In some areas, community telephone hotlines, secular or church-related social service agencies, and other non-profit resources may be able to connect families with transportation options. When my children were small, a local Methodist church had a group of volunteer drivers in a ministry known as 'Chore Services.' They provided free rides to and from medical appointments and evaluations; early intervention services and therapy, once or twice a week.
Moms and other caregivers met quite a variety of people offering rides, often easing the isolation of being with young children (or one child) 24/7, as well as providing the obvious benefits of access to any support and services available to the child. Drivers in these programs are often, but not always, screened, for safety reasons. This is not a guarantee of a safe ride, but should be the minimum expected.
Some of the drivers may help wrestle a car seat into their vehicles, remove it and even carry it back inside on the return. Sometimes when relying on a church or community group volunteer, the family will be given a ride to their destination by a driver in one car, and be picked up by another - so car seats can be quite a commitment for everyone involved.
Public transportation like a municipal bus or commuter train can be a challenging option; and for many, an expensive one. In our area, two children under a certain age can ride for free with a paying adult. Even if the nearest route is not a twenty minute hike away, waiting and then climbing into a bus with a stroller, diaper bag, purse full of toys and two little ones may be strenuous, and transfers can be a bit of a nightmare.
Even without the rain, an occasional heat wave, snow or ice, bus travel with children can be challenging. A somewhat stronger constitution may be required of mothers and other caregivers of children with disabilities. That being said, public transportation is a necessity for many families. Some organizations may provide a bus pass for those who need to take their children to medical appointments, early intervention, or other programs.
In some communities, door to door service in small vans are available to individuals with disabilities. The cost may be covered by the same bus pass used for public transportation. In our area, reservations must be made within three days of a trip, with a half hour window of time for arrival and pick up that include other individuals who need picking up and delivering on the way to and from the destination, so this option can be an additional hour or two longer than a car trip would be.
If a driver, dispatcher, or weatherman makes a mistake, riders can miss their pick-up times, connections, or return trips; but the system works remarkably well considering the limitations. Attendants for people with disabilities ride at no cost, or reduced cost, but for a mom with a child with special needs who has a sibling or two, there may not be room on the bus.
There also may be a limit of one additional rider, or other rules that make this option less successful for families with more than one child. Also, the cost could make a big impact on a modest budget. Some families live in rural areas (and not so rural areas) that are 'too far out' of a service area, so they may not book rides for evenings or weekends. In some instances, a taxi might arrive in place of a van. Few taxi drivers have experience with children or adults with disabilities.
On rare occasions, messages can be mixed up, and drivers can be misdirected. Especially for individuals who are traveling without an assistant, a phone locator app (originally for children with cell phones) can give peace of mind to parents when a bus or other vehicle transporting a family member goes astray.
If multiple vendors are used to book bus rides, dispatchers may not be connected with public transportation providers. In our area, when weather emergencies prompted transit dispatchers to warn municipal bus drivers of closed streets or other hazards, the message was not shared with drivers providing scheduled rides to individuals with disabilities. Sometimes a ride is cancelled due to weather conditions, and an individual can be stranded.
Although some programs pay transportation costs on arrival for children and their families, there are usually set rules for payment, and new drivers may require fare in advance of a trip. When programs and payment methods transition often due to budget changes, more mistakes are made. I have suggested that organizations print up cards for 'subsidized' riders that announce, "Staff will pay my fare when I arrive at my destination." Children and teens can use similar cards to communicate with drivers when a caregiver accompanies them. It can be upsetting to be in an unexpected situation, especially when a driver demands what may be a good portion of a rider's wallet to ride.
In our region, one or two organizations have provided a monthly Bus/Access Pass for individuals with disabilities riding a bus a certain number of trips per week, or would reimburse caregiver drivers for mileage. They also had independent drivers in private vehicles, whose drivers who would pick up a rider for appointments. The quality of these trips depended a great deal on whether a driver had experience or training in assisting riders with disabilities, a good attitude, or a working knowledge of maps.
Despite the challenges, availability of transportation alternatives is important for every family. Browse with your preferred search engine to find transportation training guidelines for bus riders with disabilities.
Learning Resources Community And Transportation Pocket Chart
Parents say teen with Down syndrome victim of bullying
14-year-old Daniel McGregor dreads his ferry commute from Bowen Island to West Vancouver
https://www.cbc.ca/news/canada/british-columbia/story/2013/05/27/bc-bullying-ferry-trip-west-vancouver-high-school.html
You Should Also Read:
Transition Planning for Teens with Disabilities
School Bus Safety Precautions
School Bus Rides


Related Articles
Editor's Picks Articles
Top Ten Articles
Previous Features
Site Map



Follow @DownSynAdvocacy
Tweet





Content copyright © 2021 by Pamela Wilson. All rights reserved.
This content was written by Pamela Wilson. If you wish to use this content in any manner, you need written permission. Contact Pamela Wilson for details.