School Bus Safety Precautions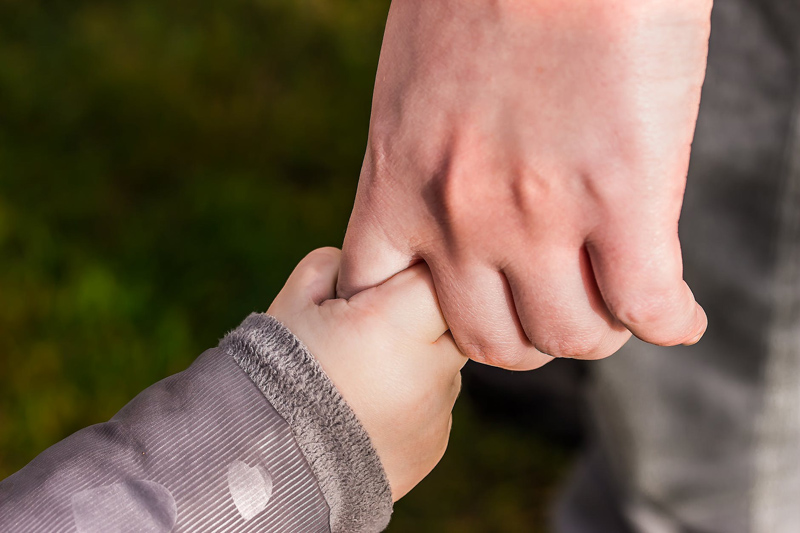 Most parents of preschoolers and elementary school students with disabilities take precautions to reduce risks and encourage a safe and comfortable bus ride to school, but also feel they should be able to trust transportation companies and schools to be aware of where their child is and have simple management strategies in place that make certain that every child entrusted to them is delivered to school safely and brought back home again without incident. I was alarmed to be reminded how often mistakes are made while reading a recent article at Love That Max about children with special needs being left on school buses.
Unfortunately, another incident has been in the news since then: a three year old with childhood apraxia sitting in the front seat of a bus just behind the driver was overlooked by both the driver and a bus aide. He spent four hours strapped in to the seat until his mother called the school when he was not brought home.
It is hard to overestimate how unnerving it is to put a preschooler or a non-verbal child with a disability on a school bus every day. We send them off in someone else's care, trusting that if anything does go wrong, procedures are in place that will minimize danger or discomfort.
Parents may assume that there are checklists and automatic notifications when a child does not arrive at school or their classroom, but during the first few days after summer vacation or other holidays even the most organized schools may have a breakdown in communication. It is also more common when children and staff have high absentee rates due to illness, and when substitutes are called in during staff training or field trips.
For families of children with disabilities, news stories about forgotten children are even more horrifying because the health risks are so much higher, and the mistakes that happen are in spite of extra layers of precautions by the family. A school bus driver or aide may be absent and the substitute staff may not have been trained to do anything except drive the bus, and they may not have been provided with the information they need to avoid problems or contact information for parents if a problem occurs. It could be that parent contact is delayed because neither the district or the transportation company want to be questioned and accused of incompetence or negligence.
Parents may use stickers or other identification badges with their child's name, allergies and medical alerts, home address and classroom destination. They may track their child's location with a GPS chip or cell phone app 'just in case' something unexpected happens. When a child is not on a regular school bus with a peer buddy or circle of friends, it is unlikely that another child will notice or speak up when a child is left behind. Even in the best circumstances, a child can be overlooked by peers. That is why we have adults in charge.
Some families use the same precautions when sending their child to school as they do when visiting theme parks or other vacation spots. Children may wear a medical alert tag, or a homemade bead bracelet with the mom's cell phone number in place of a name. On rare occasions when a child is left at the wrong address or wrong bus stop, it is not unheard of that the child informed the driver they were stopping in the wrong place. Sometimes a neighborhood looks familiar enough that a child will not realize they are in the wrong place until the bus pulls away. Occasionally, a bus driver or aide will incorrectly assume that their dispatch list has correct information when numbers in an address have been transposed, or a new address has been written over by a previous address. Mistakes can be made anywhere along the line on any day in the school year.
Many school aides and paraprofessionals start working with children the day after they are hired, with no time for training, learning about individual students, or reading their IEPs. I have heard that in some school districts, staff and parents are told that privacy laws restrict the kind of information bus drivers and even aides can be given about a child. Neighborhood children and peer buddies are often more likely than adults in charge to remember specific children's health conditions and symptoms during a stressful situation. Of course it is absurd to rely on preschoolers or students in primary grades to take on a responsibility that adults may fall short in meeting.
Browse at your public library, local bookstore or online retailer for books like:
Don't Let the Pigeon Drive the Bus!
or
Ten Rules You Absolutely Must Not Break if You Want to Survive the School Bus
.
Love That Max: Kids with special needs abandoned on school buses: Why is this happening?
https://www.lovethatmax.com/2013/03/kid-with-special-needs-left-on-school-buses.html
3-year-old with childhood apraxia left alone on school bus for 4 hours
April 2014
https://www.kare11.com/news/article/1021433/391/3-year-old-left-alone-on-school-bus-for-4-hours
Big Blueberry Eyes -
Tales From the Bus: The Good & The Bad as my daughter
rides the regular bus with neighborhood kids
https://mdbeau.blogspot.com/2012/09/tales-from-bus.html -
National Highway Traffic Safety Administration - School Bus Driver In-Service Safety Series
Kids, The School Bus, and You
School Bus Safety Web
https://www.ncbussafety.org/SchoolBusSafety/parents.html
Tips for Students, Tips for Parents, Winter Safety Tips (Adobe Acrobat Downloads)
Danger Zone - Graphic showing the 10 feet surrounding the bus where the driver can't see you
Walking to the Bus Stop
Waiting at the Bus Stop
Getting On and Off the Bus
Winter Safety Tips
CDC - Kids Walk to School - Pedestrian Safety
https://www.cdc.gov./NCCDPHP/DNPA/KIDSWALK
The Vermont Bus Bully Project
https://www.vermontcommunityworks.org/exemplars/exempk-8/busbullprj/busbullyprj.htm
A Survey of Bullying Behavior Among Maine Third Graders
found most children felt the least safe on their school bus
https://lincoln.midcoast.com/~wps/against/finalreport.html
Automotive Safety Program IU School of Medicine
Child Safety Restraints - Special Needs Transportation
https://www.preventinjury.org/SNTrestraints.asp
Emergency Preparedness for Families of Children with Special Needs in Washington State
~ an excellent resource nationwide
https://www.cshcn.org/resources/EmergencyPreparedness.cfm
Autism Specialist Shares Tips on Making the Bus Ride Both Safer and Friendlier
https://www.stnonline.com/home/latest-news/6230-autism-specialist-shares-tips-on-making-the-bus-ride-both-safer-and-friendlier
You Should Also Read:
School Bus Rides
Diabetes Information for Classmates
Preparing for Emergencies with Children


Related Articles
Editor's Picks Articles
Top Ten Articles
Previous Features
Site Map



Follow @DownSynAdvocacy
Tweet





Content copyright © 2023 by Pamela Wilson. All rights reserved.
This content was written by Pamela Wilson. If you wish to use this content in any manner, you need written permission. Contact Pamela Wilson for details.