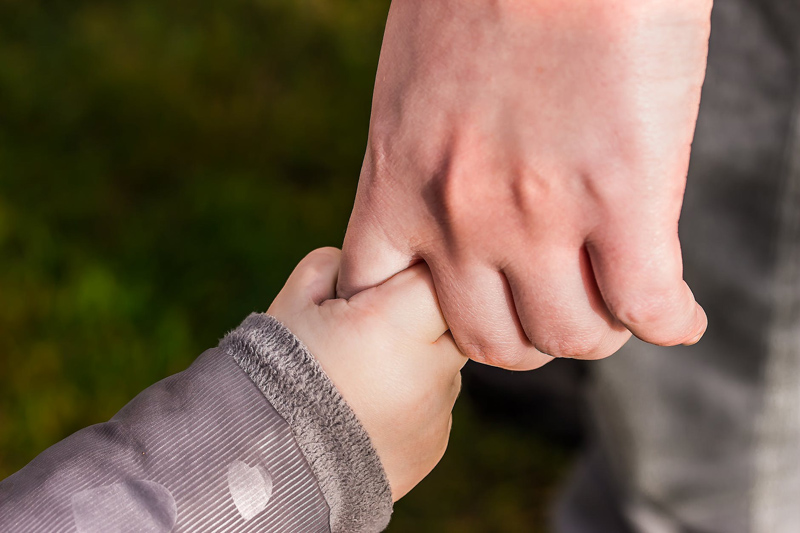 There are many benefits in preparing your child for their school bus ride on the first day of school whether your child has door to door service or relies on regular school bus transportation.
Some families chose to drive their children the first few days until unforeseen problems have been worked out, but districts may need to count every child to plan routes and service based on the transportation requirements at the very beginning of the school year.
If your children use a regular school bus stop, walk with them at least once to that spot before the first day of school. Stand at the stop and observe traffic and pedestrians so that you can remind them of safety rules and rehearse what to do while they are waiting.
You may also wish to take them to last stop before home so that they recognize when they are getting close to their own on the return trip from school. Having a 'buddy system' works well unless your child's buddy misses school that day.
Very young students and some new students may be given bus stop tags to wear around their necks or to pin on their clothing the first days of the new school year. Having this information attached to their backpacks before they leave home can be very helpful for children who have communication delays and for substitute drivers.
Parents seldom teach children what to do while they are riding on a school bus, or what to expect from other riders. Call your school district's transportation department to see whether they have any advice to give to first time riders or returning students. School bus drivers also need to know of any medical conditions or chronic health problems that may cause students problems during their trips to school and back.
If your child does not remember or does not say what their bus ride is like, it may be that another child can be an informal reporter. Some districts allow parents to ride the school bus if they volunteer in the classroom or office, and this can be an eye opening experience. There may be strategies that are used to maintain discipline during school bus rides that make it difficult for your child to sit next to friends, siblings or neighbors.
Having an adult at the bus stop can be a real bonus for other children in the neighborhood, who may feel lonely or anxious. They may not be interested in your child's strengths and interests but they will observe how you interact, so it's a good time to model the behaviors you would appreciate seeing in them.
Any positive comments you can make about each child at your child's bus stop will make a positive difference in their school day, whether they interact with your child or not.
It may also be helpful if you take your children to school and let them rehearse the walk from the bus drop off point to the entrance they will be using the first day.
Administrators and teachers are often in school buildings a week or two before the beginning of the new school year. If possible, arrange a visit or two with your child so that they have walked most of the routes they will be using the first weeks of the new school year. Students using wheelchairs may find that there are routes that have been blocked or not planned for accessibility that can be fixed easily and at reasonable cost before the start of the school year.
Many PTAs ask for volunteers for the first day of school to help guide students to their classrooms and to assist children who lose their way. Although this service is invaluable for elementary schools, it is surprisingly helpful in middle schools and high schools where students change classrooms frequently in unfamiliar buildings.
Children will benefit from practicing the walking routes to their school restrooms from classrooms, playground, library, lunch room and gym. Remember to also let your children walk from the exit door they will be using to the bus area, and teach them to look for their bus number wherever it will be shown on each bus.
Sometimes an alternate bus is used and instead of the number at the front there will be a number in the window with the alternate route for your child. Remind them that last minute changes may be made and to listen to the adults in charge to make sure that is the route to take and the bus to take.
Your child's school bus driver and the other children on the bus can set the tone for your child's school day. Some very sweet drivers allow behavior on the bus that is unacceptable, and some very grumpy drivers maintain discipline that gives most children a sense of safety and security.
Generally, safer driving and more effective discipline can be found from drivers with more experience, but some should have retired before they ran out of patience and respect for students. Every bus driver can have a difficult day or week, and most appreciate any support and encouragement parents can give.
If your PTA has a bus driver appreciation brunch early in the school year, make an effort to attend and socialize with the drivers. They are an amazing group of individuals who take on tremendous responsibilities every day.
There are many children's books available to prepare children for riding the bus. Browse at your local bookstore , public library or online retailer for stories like:
The Little School Bus
or
School Bus Gus
.
Big Blueberry Eyes -
Tales From the Bus: The Good & The Bad as my daughter
rides the regular bus with neighborhood kids
https://mdbeau.blogspot.com/2012/09/tales-from-bus.html -
National Highway Traffic Safety Administration - School Bus Driver In-Service Safety Series
Kids, The School Bus, and You
School Bus Safety Web
https://www.ncbussafety.org/SchoolBusSafety/parents.html
Tips for Students, Tips for Parents, Winter Safety Tips (Adobe Acrobat Downloads)
Danger Zone - Graphic showing the 10 feet surrounding the bus where the driver can't see you
Walking to the Bus Stop
Waiting at the Bus Stop
Getting On and Off the Bus
Winter Safety Tips
CDC - Kids Walk to School - Pedestrian Safety
https://www.cdc.gov./NCCDPHP/DNPA/KIDSWALK
The Vermont Bus Bully Project
https://www.vermontcommunityworks.org/exemplars/exempk-8/busbullprj/busbullyprj.htm
A Survey of Bullying Behavior Among Maine Third Graders
found most children felt the least safe on their school bus
https://lincoln.midcoast.com/~wps/against/finalreport.html
Automotive Safety Program IU School of Medicine
Child Safety Restraints - Special Needs Transportation
https://www.preventinjury.org/SNTrestraints.asp
Emergency Preparedness for Families of Children with Special Needs in Washington State
~ an excellent resource nationwide
https://www.cshcn.org/resources/EmergencyPreparedness.cfm
Autism Specialist Shares Tips on Making the Bus Ride Both Safer and Friendlier
https://www.stnonline.com/home/latest-news/6230-autism-specialist-shares-tips-on-making-the-bus-ride-both-safer-and-friendlier
You Should Also Read:
Disability Advocacy and Awareness
Teens with Disabilities - Transition Planning
Diabetes Information for Classmates


Related Articles
Editor's Picks Articles
Top Ten Articles
Previous Features
Site Map



Follow @DownSynAdvocacy
Tweet





Content copyright © 2022 by Pamela Wilson. All rights reserved.
This content was written by Pamela Wilson. If you wish to use this content in any manner, you need written permission. Contact Pamela Wilson for details.