ChoiceMed Fingertip Oximeter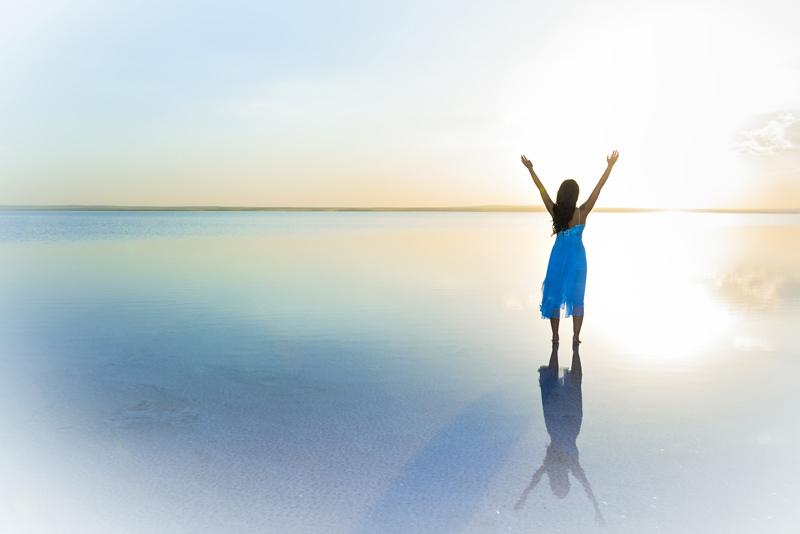 Do you know what a fingertip pulse oximeter is? This medical device can be a life-saver during an asthma flare or attack. This review will take a look at what an oximeter is, how it works and the benefits of using one. We'll take a look at the ChoiceMed fingertip pulse oximeter and why it's a good choice for asthma patients.
What is a Fingertip Pulse Oximeter?
A fingertip pulse oximeter is a medical device used to measure the oxygen saturation (oxygen level) in a person's blood. In addition, an oximeter reads and displays a patient's pulse rate. This is a non-invasive, painless test. The normal oxygen saturation level for most healthy patients is between 95 to 99 percent.
How Does a Pulse Oximeter Work?
The oximeter contains red LEDs, a photodiode (or light detector) and a microprocessor (fancy name for "computer chip") The red LEDs (on one side) face a photodiode used to measure the differing light wavelengths between oxygen saturated blood and blood low in oxygen. The LEDs pass a light through tissue (typically a finger) to the photodiode on the other side of the device. The photodiode then reads the light waves received. Blood rich in oxygen absorbs more infrared light, while oxygen-low blood absorbs more of the red light. The oximeter's microprocessor calculates the difference between the light wavelength signals. The ratio is then "translated" onto the digital readout on the face of the oximeter.
Fingertip Pulse Oximeter for Asthmatics
Fingertip pulse oximeters come in handy for asthma patients. An oximeter can help determine the severity of an asthma attack when combined with peak flow readings, allowing the patient to determine the best treatment options for their asthma symptoms. An oxygen saturation rating lower than 92 percent,during an asthma attack, is considered life-threatening.
ChoiceMed Fingertip Pulse Oximeter
The ChoiceMed Fingertip Pulse Oximeter is the brand I personally use. This model is simple to operate. You just insert a finger between the two pads in the device, allow the pads to close over the finger and wait a few seconds for the reading.
This particular unit's readings are accurate when compared to my doctor's in-office pulse oximeter. The oximeter also measures pulse strength (pulse rate), which is displayed at the same time as the oxygen-saturation level. The digital readout is large and easy to read, even in the dark. This device also has an automatic shutoff, which helps conserve battery power.
The ChoiceMed oximeter comes with everything you need to begin using it right out of the box. The unit comes with:
• Protective pouch that has one loop for belts or another loop to use with a lanyard
• 2 AAA alkaline batteries
• Neck lanyard
• Finger pads fit firmly on a child's or adult's finger, without hurting
My ChoiceMed oximeter has traveled cross-country and around the world with no problems. In fact, I won't travel without my oximeter. It's come in handy on many trips when I've not had immediate access to a doctor. Using the ChoiceMed oximeter allows me to instantly read my oxygen levels. This information, plus my peak flow readings, lets me know exactly what is going on with my asthma and how I need to treat it.
The ChoiceMed oximeter is a good choice for asthmatics. It's easy to use and pack, while offering an accurate way to check your asthma severity. You'll get a clear indication of your asthma's severity and know if you need to use your rescue inhaler or other asthma medications. If you buy an oximeter, ask your doctor how to properly use this device and how to incorporate it into your asthma management program.
Note: I personally purchased the ChoiceMed fingertip oximeter referred to in this article.
Please check out my new ebook
Asthma Tips & Advice
Please check out my new book
Asthma's Nothing to Wheeze At!
Now also available on Amazon
Asthma's Nothing to Wheeze At!
You Should Also Read:
Asthma Severity Classifications
How to Help During an Asthma Attack
Asthma and Peak Flow Meters


Related Articles
Editor's Picks Articles
Top Ten Articles
Previous Features
Site Map



Follow @SherryAsthma
Tweet





Content copyright © 2023 by Sherry Vacik. All rights reserved.
This content was written by Sherry Vacik. If you wish to use this content in any manner, you need written permission. Contact Sherry Vacik for details.