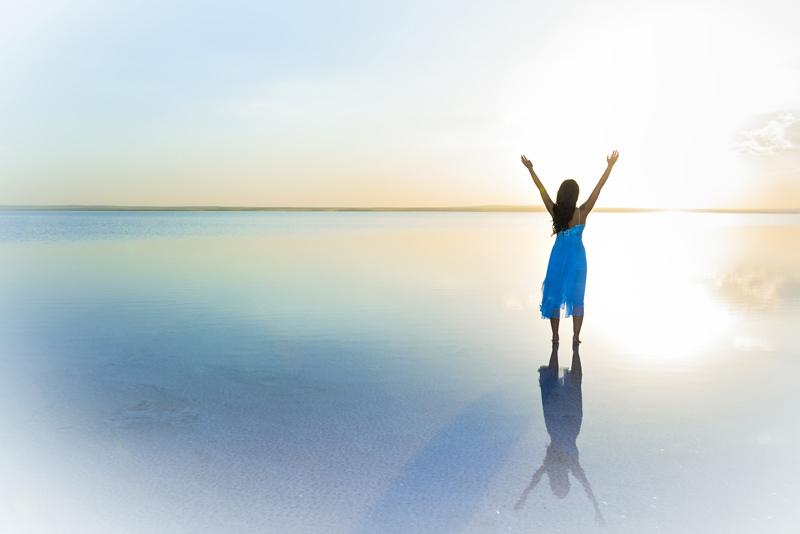 Pregnant women are often worried about how their asthma and asthma medications may affect their unborn babies. It's natural to be nervous and worried. Many questions may come to mind about how pregnancy can affect asthma. In this article, we'll take a look at the most common effects of asthma and possible complications to both mother and child.
Will my Baby Develop Asthma?
Asthma does have a genetic component. If one parent has asthma, chances are that one out of three of a couple's children will develop asthma. If both parents have asthma, the chances are that seven out of ten of a couple's children will develop asthma.
Pregnancy's Effect on Asthma
Pregnancy can affect some women's asthma symptoms, but there is no specific way to determine what changes may occur. Asthma causes about 1/3 of pregnant women's asthma to worsen during the pregnancy, while another 1/3 of pregnant woman may experience no changes in their asthma. However, about 1/3 of pregnant asthmatics do experience worsening asthma symptoms.
What Causes Asthma to Change During Pregnancy?
Hormonal changes throughout pregnancy can cause changes in a pregnant woman's asthma. Estrogen may cause congestion of tiny blood vessels in the lining of the nose, which can lead to a stuffy nose (especially in the third trimester). Progesterone can cause shortness of breath. These hormones may also cause changes in allergies, making some women less allergic, while causing allergies to worsen in others. Women who have allergic asthma have a slightly higher risk of their asthma worsening during pregnancy.
Pregnancy Concerns & Complications
Asthma can cause complications during pregnancy. Complications from asthma may include high blood pressure, toxemia, premature delivery and possibly death for both mother and baby. In addition, asthma can cause low growth rate, premature birth, low birth weight and a low APGAR scores after birth of the baby.
One of the greatest concerns for pregnant asthmatics is to ensure that they and their unborn baby get enough oxygen. During an asthma flare or asthma attack, oxygen levels can go down in the mother's blood. This can lead to hypoxemia (lack of oxygen) for both mother and baby.
Asthma attacks during labor are rare, as the body produces extra amounts of cortisone and adrenaline. These hormones help to prevent asthma attacks.
The greatest danger to both mother and unborn baby comes from asthma that's not stable and controlled.
Are Asthma Medications Safe During Pregnancy?
Most asthma medications are safe to use during pregnancy. Reliever inhalers, preventer inhalers, long-acting relievers, theophylline and steroid tablets are generally safe to use during pregnancy.
While leukotriene receptor antagonists (such as Montelukast or Zafirlukast) aren't typically begun during pregnancy, most pregnant asthmatics can remain on these medications.
Inhaled meds are safer for pregnant moms and their babies. Inhalers have a localized effect, as only small amounts enter the bloodstream.
Medication use is generally limited during the first trimester, which is when the unborn baby begins to form. However, birth defects from asthma medications are rare. Your doctor is the best one to determine if one of your asthma medications should be stopped to protect your unborn baby. Most asthma medications can be used during labor and delivery and when nursing.
Asthma Management & Pregnancy
The same asthma management methods that you used before pregnancy still apply. These may need to be modified for some women, depending on the asthma changes caused by their pregnancy. Asthma management includes avoiding triggers, following your action plan and taking all medications prescribed by your doctor.
Pregnant asthmatics are advised to see their asthma doctor as soon as possible after they become pregnant, and then again before their delivery due date. If asthma symptoms change during pregnancy, your doctor may want to see you on a monthly basis to make sure your asthma is as controlled and stable as possible.
In addition, doctors may decide to monitor your unborn baby during the pregnancy. Monitoring methods may include ultrasound and electronic heart rate monitoring. These tests are done to make sure your baby's development, growth and weight are within normal ranges.
Most pregnant women have normal pregnancies with safe delivery of healthy babies. The greatest danger to both baby and mother is asthma that's uncontrolled and unstable. By seeing your doctor as often as required, following your asthma management plan, taking your asthma medications as prescribed and generally living a healthy life, you and your baby will have a safe, healthy pregnancy. Be sure to talk with your doctor about any questions or worries you may have about asthma and your pregnancy. Always check with your doctor before making any changes to your asthma management plan or asthma medication regimen.
Please check out my new book
Asthma's Nothing to Wheeze At!
Now also available on Amazon
Asthma's Nothing to Wheeze At!
You Should Also Read:
Seven Tips for Asthma Management
Common Asthma Triggers
The Effects of Menopause on Asthma


Related Articles
Editor's Picks Articles
Top Ten Articles
Previous Features
Site Map



Follow @SherryAsthma
Tweet





Content copyright © 2021 by Sherry Vacik. All rights reserved.
This content was written by Sherry Vacik. If you wish to use this content in any manner, you need written permission. Contact Sherry Vacik for details.