MTH - Haunted Castle On Hallows Eve #30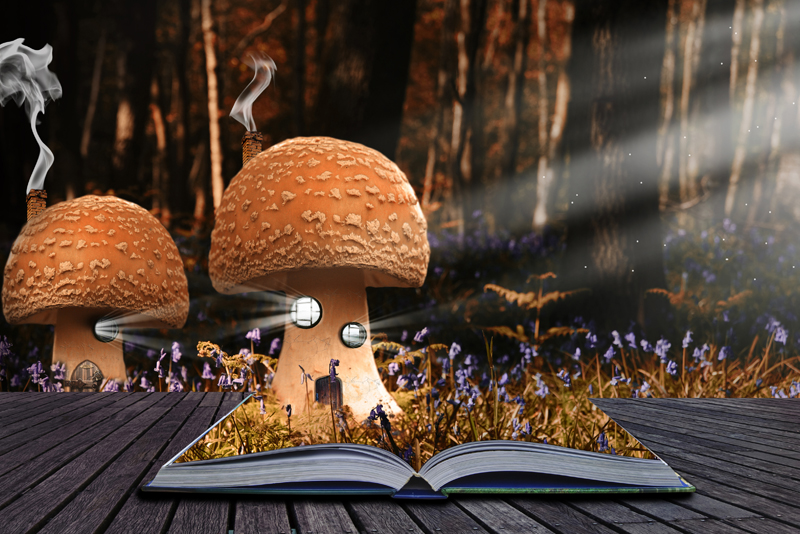 Haunted Castle On Hallows Eve Magic Tree House Book #30
is by Mary Pope Osborne.
This book continues with the group from the Magic Tree House, it is book #2 of the Merlin Missions. In this group, Merlin sends Jack and his sister, Annie, on their magic tree house adventures.
Jack and Annie are home in Frog Creek getting dressed in their Halloween costumes.When they look out the window they see a raven flying toward the Frog Creek woods. That is the sign - they need to go to the tree house. Once there the find a note from Merlin. The note says "To Jack and Annie of Frog Creek, On All Hallows Eve, look for me in the heart of the oak."
Jack and Annie, together make a wish to be taken on their adventure.
As usual, the magic tree house starts spinning, but this time it is going faster and faster. When it stops they notice that they are wearing Camelot costumes. They're in a very think forest and they find an oak tree. There is a crack in the tree which they discover is actually a door into the room where Merlin is waiting for them.
Merlin informs them of their mission which is to bring order to the duke's castle. This will take place after they find their way through a tunnel of fear. For this mission they will need the help of Teddy, a young magician.
On their way, the three meet some children in a village. The children warn the trio not to go to the duke's castle. Nothing has been right since the arrival of a flock of ravens. They tell a story of Old Maggie. She used to work in the duke's castle. One day she came running back, saying ghosts are haunting the place.
Finally, Annie, Jack and Teddy reach the castle. It's late, but very quiet. They can't figure out why there are no children, or dogs, or people about.
Every room in the castle is neat and tidy, they are having a difficult time trying to figure out where they are supposed to "bring order."
After looking around some more they find a room with a table and a floor dirty with scraps of food, candle wax and flower petals. When they start to clean it up they encounter a floating bone.
Some invisible children are moving things in the nursery. The invisible little girl writes a note on a mirror.
Jack and Annie and Teddy turn into ravens and have to fly. This isn't a welcomed activity by those who didn't want to fly. Annie's kindness to the raven earlier in the story helps the siblings. The formerly injured raven works for the Raven King, and will help Annie and Jack.
As soon as the trio and the ghost girl place the diamond back in its hiding place, everything in the castle is back in order. Read it and be scared.
Children's Books
List of Dr. Seuss Books
Don Freeman's Books
List of Magic Tree House Books
Chronicles of Narnia Books
A Series of Unfortunate Events Books
Note:
Haunted Castle on Hallows Eve
is from the public library.
You Should Also Read:
List of Tales from the Odyssey
Mary Pope Osborne Books
Boxcar Children Mystery Books


Related Articles
Editor's Picks Articles
Top Ten Articles
Previous Features
Site Map





Content copyright © 2022 by Launa Stout. All rights reserved.
This content was written by Launa Stout. If you wish to use this content in any manner, you need written permission. Contact Launa Stout for details.