Dr. Seuss - Horton Hears A Who Dr Seuss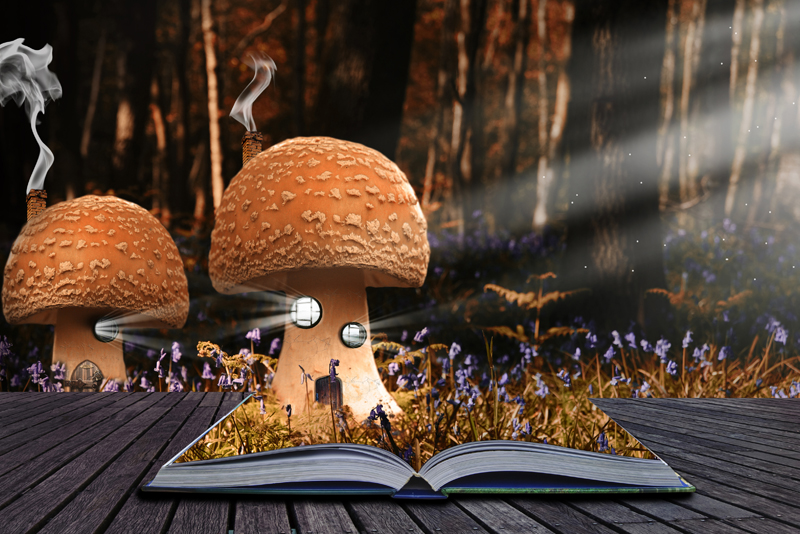 An online summary
Horton Hears A Who
by Dr. Seuss. The Dr. Seuss story book has seventy-two pages. It is for children four-years-old and older. The picture book contains Dr. Seuss' zany rhymes and characters.
Horton is the average elephant who lives in an average forest. One day, he comes upon a speck of dust. And, to his amazement, he discovers a world of small creatures. They are Whos. He converses with the mayor of Who-ville. The mayor evokes a promise from Horton. Horton will keep the minuscule community safe and sound. Horton places the speck of dust on a clover.
Unfortunately, the other animals in the forest cannot hear the Whos. The Kangaroo and the others believe Horton is batty. They tie up Horton and steal the Who-ville clover. An eagle flies away with it and drops it in a field of clover.
Horton chases the animals and the soaring eagle. He tracks the eagle day and night. Exhausted, he reaches the field of clover. Horton takes his responsibility seriously and searches millions of clovers until finding the Who-ville clover. Throughout his chase and search, Horton repeats, "A person is a person. No matter how small."
Again, the kangaroo, monkeys and the other
forest animals
reach Horton and his clover. They still believe Horton has lost his marbles. The animals threaten to destroy the clover because they do not hear or see this Who-ville.
Horton urges the mayor of Who-ville to have the citizens make a sound so loud the other animals will hear them. The adults and kids of Who-ville must rally together to make this sound and save themselves. The citizens rally and create quite a ruckus. Yet, the forest animals hear not a squeak. The mayor of Who-ville races about town urging the people to make any sound. He discovers a little Who who is not participating. The little Who with encouragement joins the shouting and the forest animals hear the citizens of Who-ville. Who-ville is saved!
Dr. Seuss's
Horton Hears A Who
is more than a children's
picture book
. It a philosophical work of art. Dr. Seuss covers many issues. First, a person must be responsible and keep one's promise. Secondly, no matter how small one is in this big world, she is important. Thirdly, there comes a time one must do something to help oneself. And last of all, every citizen in a community is important for the town's well-being.
Children will identify with the citizens of Who-ville. They feel so small in this big world. At times, adults don't hear them and disregard their feelings. Horton reminds them there are others who will listen and protect them.
Horton Hears A Who
has the classic Dr. Seuss rhyming verse. The rhythm is unlike the simple pattern in the
Cat in the Hat
or
Green Eggs and Ham
. It is more in the style of
King's Stilts
. The text is like a typical story. At seventy-two pages, it is twice as long as the Dr. Suess beginner books. Although, the book is for children between four and eight-years-old these juveniles might not be able to read the picture book themselves until the age of seven and older. Parents and teachers take another look at
Horton Hears A Who
, it is more than a child's picture book.
Images/Pictures of Horton. He is on the
Horton Hears a Who!
cover!
Horton is in Dr. Seuss' Classic Bestseller
Horton Hatches the Egg
.
Click
for the Dr Seuss Bedtime books online summary.
Drop in the forum. Share your favorite Picture and/or Board book! Sign up to receive the
BellaOnline Children's Books Site
newsletter. Do not miss any future articles.
Picture Books for Children
Infants and Toddlers Board Books
Dr Seuss Juvenile Books
BellaOnline Children's Books Site
Dr. Seuss Books List
Don Freeman's Books
Stan Berenstain's Story Books
List of Magic Tree House Story Books
Chronicles of Narnia Books
A Series of Unfortunate Events Books
Note:
Horton Hears a Who!
by Dr Seuss review copy is from the public library. Random House publishes Dr Seuss and Magic Tree House Books.
You Should Also Read:
Dr. Seuss's ABC by Dr. Seuss
Green Eggs and Ham Dr. Seuss illustrator
Berenstain Bears Picture Books


Related Articles
Editor's Picks Articles
Top Ten Articles
Previous Features
Site Map





Content copyright © 2022 by Taisha Turner. All rights reserved.
This content was written by Taisha Turner. If you wish to use this content in any manner, you need written permission. Contact Launa Stout for details.