Ferret Kits - Baby Ferrets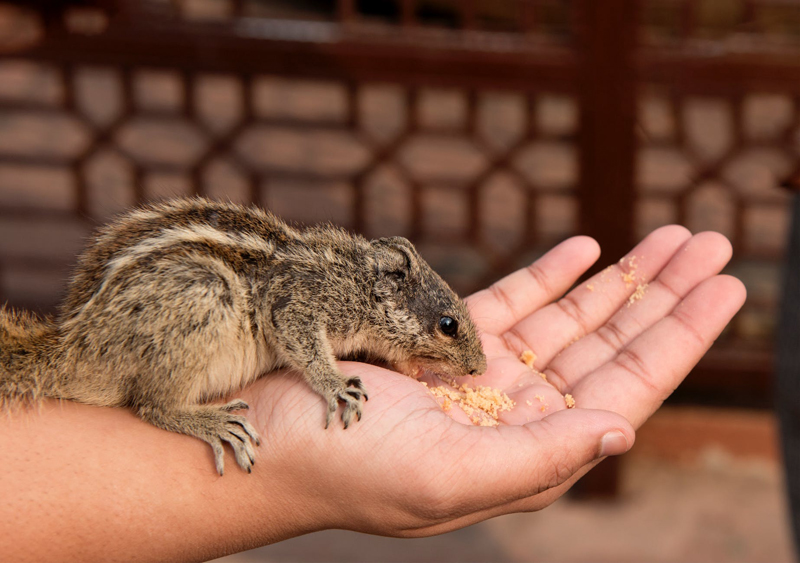 I doubt if I have ever seen anything cuter in the world than a baby ferret. Their little antics, chirps, and cries can melt the hardest of hearts well, almost the hardest. Of all exotic pets this is one of my favorites.
Ferrets can be adopted from local shelters; in fact I strongly encourage ferret adoption. Many people get ferrets and end up surrendering them to a shelter or local ferret rescue for whatever reason; the primary reason is because they didn't do their homework before acquiring the ferret. This irritates me to no end. Ferrets don't always hit their mark in the litter box. Spayed and neutered ferrets still have a bit of an odor. The ferret food has a strong odor therefore making the feces a bit strong smelling. All pets have their downfalls, I strongly suggest you find out what those downfalls are before you purchase or adopt a ferret.
Ferrets can be bought in many pet stores and even pet warehouses such as Petco. If bought from a reliable source instead of inexperienced breeders they will be spayed, neutered, and scent glands removed. Breeding ferrets is expensive and difficult. There are plenty of quality professional ferret breeders out there, use them. If you check the Exotic Pets BellaOnline main page and look to the left you will see Subjects, under subjects is breeders. Here you will find a wide variety of exotic pet breeders.
Ferret Breeders
Be cautious where you are buying your ferrets.
Make sure the kit's eyes are clear. Look in their ears for signs of mites. You will see a dark crusty substance. Make sure there is no discharge from the nose or eyes. Make sure they are lively. They may be asleep but once awake it doesn't take long for a baby ferret to begin playing.
Required vaccinations and veterinarian care are covered in my ferret series, links for additional articles can be found at bottom of this article. Do make sure you have a veterinarian familiar with exotic pets and ferrets chosen before purchasing a ferret.
Baby ferret picture, or ferret kit picture

A baby ferret is called a kit. They are born naked and pink with their eyes closed. They begin to grow fur and get their coloration at about 3-weeks old. Their eyes won't open until about 34 days. They are blind and defenseless and depend on their mother completely.

The length of time before the ferret babies are born is the ferret gestation period and that ranges from 41 to 43 days and occasionally as early as 38 days. A ferret's litter size is not typical, the numbers ranging from one to fifteen. Newborn kits do have a high mortality rate.

Ferrets are an obligate carnivore, they have a short digestive tract; much too short to have the ability to digest nutrients in plants. The ferret's digestive system does not include the caecum which is needed to digest plant food/plant fiber. The caecum is a pouch in-between the large and small intestine, which harbors the good bacteria that assist in digesting the cellulose in plants. Animals that are plant eaters have enzymes that aid the animal to digest the plants. Ferrets lack many of these enzymes.

Because of the short digestive tract food stays in the tract only a short period of time (in an adult ferret about three hours) therefore, the food they eat must be high protein, highly digestible, and have healthy fat. They must eat frequently. A poor diet will starve the ferret to death.

The mother's milk is very rich with protein and fat. When a ferret is weaned they must have a meat diet, real meat like ground chicken or turkey is great. If you must use a dry ferret kibble get the best. Do not use cat food it has only 30-33% protein, it's full of corn and other plant matter that a ferret cannot digest. They also need healthy fat, vitamin E, Taurine, amino acids and a variety of other required nutrients.

Totally Ferret has a Totally Ferret Baby Ferret Formula with 92% animal protein is an excellent weaning food, Marshalls is a good choice, ZuPreem Premium Ferret Diet, and Mazuri.

Ferrets need to eat at least every four hours if not more often. I have food available to them at all times. They also become accustomed to their food, and can have digestive disturbances if their food is abruptly changed. If you must change their food do so gradually. Use the food they are use to, then add small amount of the new food. Gradually increase the new food until you get them changed over completely.

Watch the size and shape of the food you give your ferret. Rounded foods with a hole in the center can get stuck on a tooth, and this can cause serious pain and difficulty for the ferret.

Ferrets should always have plenty of fresh – filtered water available. If you use a gravity bottle always have two just in case one should fail. If we go for a weekend I have three. Gravity bottles can and do stop functioning. Ferrets don't live long without water.

I strongly suggest using a high quality ferret vitamin. I use Ferretone – (ads at bottom). The paste is to help low weight ferrets, sick ferrets, but don't keep the paste for long once it has been opened. It has saved more than one ferret. The oil is a daily essential. I also use it to help groom the animals and for training.

My first business of ferrets were foodies, that was our fault because we allowed it. They wanted everything so we really had to watch anything lying around. They can easily get a hold of a hard piece of candy, choke, and die. Use healthy ferret treats!

My ferrets now wouldn't touch human food – ever. They were brought up on ferret food, and Ferretone vitamin oil. The Ferretone is also their treat. I used it to train the ferrets. I used it when I first began to groom their nails; it's very handy stuff, as well as good for them. I put a little oil on the ferret in a semi hard to reach spot. The ferret is busy trying to get the oil and I could snip the toenails. After they decided nail trimming wasn't going to kill them I no longer had to use the oil.

Healthy treats are Ferretone (they love the stuff) and packages of meat morsels made for ferrets. They don't, can't digest veggies or fruits. Use meat!

There ferret usually develops their full personality around eight weeks of age. At this age you can usually appraise what an individual ferret will be like. I am not saying, if for example, you find an abused ferret at a rescue, that ferret will never change. It may take some time, a lot of love, but that ferret's personality will eventually be what is was meant to be.

Ferrets are thieves, they wear the badge proudly. Keep track of where each of your ferrets stash stuff. Someday your keys may go missing and you'll know where to look for them.

Kits are carried and dragged by their mother's as she holds them with her mouth on the scruff of the neck. She will drag them backwards, this is a common way for ferrets to move stuff around including her kits. As the kits get a little older, around four weeks they develop this look in their eye, ah mom leave me ALONE!

As the baby ferrets or ferret kits become mobile the mother ferret has her hands full. She hauls them back to bed, as she goes after the next kit, out comes the one she put to bed. As the kits grow older they have spurts of energy but will still sleep the majority of the time.



Ferret pictures
Video of nursing ferrets - ferret kits
Nursing ferret video

Baby ferrets - ferret kits learning to use the litter box

Baby Ferrets finding the potty





Diana Geiger Exotic Pets Editoron


A series about pet ferrets from proper nutritional needs, playing, toys, equipment, ferret supplies, personalities, training ferrets, baby kits, ferret care, breeding, death and euthanasia and much more!

Ferrets
Baby Ferrets
Breeding Ferrets
Ferret Training
Pet Ferrets
Ferrets and California
Ferret Supplies
Euthanasia Our Little Ferret has Died
Ferrets Adrenal Disease or Shedding
Ferret Helps Disabled Man
Ferret Clothing
How to travel with pet ferrets Car Travel with Exotic Pets

Subscribe free to the exotic pets newsletter. It is quick and easy Just glance to the right or scroll a bit to the bottom and subscribe. I will only bug you once a week :) Be the first to be in the know! Your information is always private!

I am also the Bird editor if you enjoy pet birds subscribe to the Birds newsletter. Birds BellaOnline

Follow Exotic Pets BellaOnline on Twitter!
Exotic Pets BellaOnline on Twitter


Ferrets: A Complete Guide available in paperback, PDF, and Kindle. By Diana Geiger (me:) Five star reviews!






Ferrets: A Complete Guide - Paperback

Ferrets: A Complete Guide - Kindle

PDF Version Ferrets: A Complete Guide (Access to free PDF Reader)
Ferrets: A Complete Guide


This site needs an editor - click to learn more!

You Should Also Read:
Exotic Pet Site Map
Ferrets - A Complete Guide Paperback and Kindle
Exotic Pet Shopping (the safest for your pets)




Related Articles
Editor's Picks Articles
Top Ten Articles
Previous Features
Site Map





Content copyright © 2022 by Diana Geiger. All rights reserved.
This content was written by Diana Geiger. If you wish to use this content in any manner, you need written permission. Contact BellaOnline Administration for details.