Ferret Adrenal Disease - Shedding?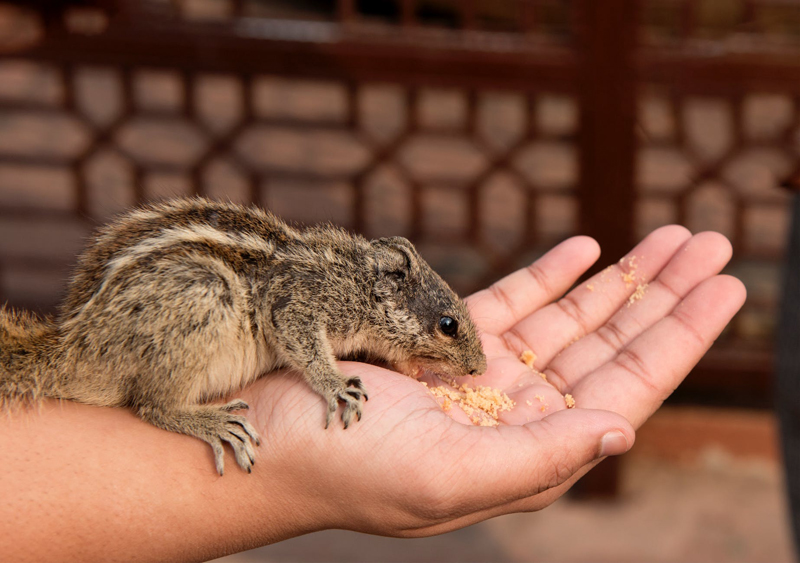 I have had more than one scare over the years; especially just recently. We have three ferrets Missy, Cedramoon, and Quinn. All three are a year or two in age a part. We also had a very strange fall season. Before the strange fall was a stranger summer. It rained and was very cool during the summer. It was the wettest summer in recorded history. Fall just kind of oozed in very similar to the conditions during the summer. Then we had an Indian summer where the temperatures were warm, pleasant, and above normal for a northern fall.
Two of the three of my ferrets went almost entirely bald. I had this happen once before in Oklahoma. One of the seven of my ferrets went bald. The first time I panicked. I knew the symptoms of adrenal disease; one of these symptoms was hair loss or fur loss, naked tail, energy loss. I spent a lot of money trying to find out what was wrong with the ferret. I had thought of shedding but, because the ferret had almost no hair at all I was very concerned. Also, only one ferret was displaying symptoms and they only symtom was hair loss.
After my ferret was examined it did turn out the ferret did not have adrenal disease and in fact was shedding. The biggest clue was that the ferret appeared healthy though he was bald.
When it happened this time of course I again grew concerned. I took responsibility of these animals I had to do everything in my power to make sure I took good care of them. However, looking at the clues I was sure the ferrets were not suffering from a disease but were in fact going through a rather significant shed. Two ferrets displayed symptoms at the same time. None of them appeared ill. It did turn out I was correct they all have beautiful coats again.
But, what if it had been adrenal disease also called Adrenal Associated Endocrinopathy, or (AAE). It is caused by a proliferation of cells on the adrenal gland; it can be cancer but not always. Because of the cell multiplication the prostate gland enlarges making it difficult for the male ferret to urinate. Females may show signs of excessive urination.
Both male and female ferrets may show excess thirst. The female will have a swollen vulva. They will have significant hormonal imbalances which will play havoc on the ferret's health. They will display a loss of energy. They will experience weight loss and appear lethargic. You will also notice a loss in muscle mass. The ferrets may become anemic. They may also have problems with their hind legs. The hair loss usually begins with the tail, and moves up and out across the body. The hair loss may stop at the neck, head, and legs but not always. The skin may appear pale or have a thinner look and feel.
Treatment usually involves removal of the adrenal gland. Since typically only one gland (left) is affected. In ferrets the ferret can do pretty well with the removal of one gland. About 15% if the time it can involve both the left and right adrenal gland. It also isn't a complicated surgery. I highly suggest you call several veterinarians because the surgery can be quite inexpensive to expensive around $250-$350 to over $1000. If you live in a large city you may find this huge difference in the same city.
Cryosurgery is another option the adrenal gland is frozen. Two other options are melatonin implants and treatment with Lupron injections. Some medications such as Lupron have had some success. If the ferret is old or can't tolerate surgery this could be an option. However, if it is a malignant tumor surgery may be the only option along with medication. Lupron injections are very pricy. Melatonin implants have had good success rates. Talk to more than one veterinarian. Not all are up on the latest treatments. Treatment with surgery, medications, or both can give you more time with your ferret. Adrenal disease is fatal, but with treatment they can enjoy often many more years of life.
One interesting note, adrenal disease is very prevalent in the United States and is quite rare in other parts of the world. No one is sure what causes the disease however, early neutering and spaying is thought to play a part in this disease. We are spaying and neutering many animals way to early in the United States so this could be a clue to the mystery.
Adrenal disease is somewhat common in ferrets. It is important to get them to a veterinarian familiar with ferrets. Like many exotic pets ferrets try to hide their illnesses. Any sick animal in the wild is prey to another wild animal.
My article on taking care of the pet ferret
You will also find ferret pictures of my ferret Missy.
YouTube videos demonstrating ferret adrenal disease - ferret videos - adrenal gland disease videos
ferret adrenal disease
adrenal gland disease videos
Here are ferret adrenal gland pictures - Long Beach Animal Hospital
pictures of ferret adrenal disease
Diana Geiger Exotic Pets Editor
on
My series about pet ferrets from proper nutritional needs, playing, toys, equipment, ferret supplies, personalities, training ferrets, baby kits, ferret care, breeding, death and euthanasia and much more!
***
Ferrets
***
Baby Ferrets
***
Breeding Ferrets
***
Ferret Training
***
Pet Ferrets
***
Ferrets and California
***
Ferret Supplies
***
Euthanasia Our Little Ferret has Died
***
Ferrets Adrenal Disease or Shedding
***
Ferret Helps Disabled Man
***
Ferret Clothing
I also have published a book about ferrets - Ferrets: A Complete Guide. This book is available in traditional form, Kindle and can be found on Barnes and Nobles. The book has all five star reviews. I know you will enjoy the book and find it very beneficial.
Ferrets: A Complete Guide available in paperback and Kindle. By Diana Geiger (me:) Five star reviews!
Ferrets: A Complete Guide - Paperback
Ferrets: A Complete Guide - Kindle
PDF Version Ferrets: A Complete Guide (Access to free PDF Reader)
Ferrets: A Complete Guide
This site needs an editor - click to learn more!

You Should Also Read:
Exotic Pet Site Map
Ferrets - A Complete Guide Paperback and Kindle
Exotic Pet Shopping (the safest for your pets)




Related Articles
Editor's Picks Articles
Top Ten Articles
Previous Features
Site Map





Content copyright © 2022 by Diana Geiger. All rights reserved.
This content was written by Diana Geiger. If you wish to use this content in any manner, you need written permission. Contact BellaOnline Administration for details.