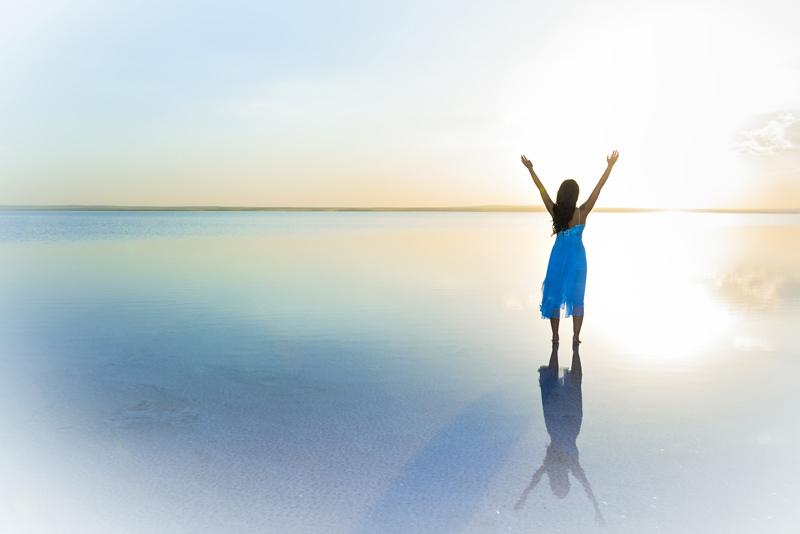 Anaphylaxis (also called anaphylactic shock) is a life-threatening allergic reaction, which can happen quite suddenly. People with allergic asthma have a higher risk of developing anaphylactic shock. This severe allergic reaction happens to people of all ages—from babies to adults.
What is Anaphylaxis?
An anaphylactic shock is a severe allergic reaction to an allergen—a harmless substance the body sees as harmful. After exposure to an allergen, the body's immune system overreacts and releases chemicals, including histamine, that cause allergy symptoms. This reaction may affect one part of the body or the entire body.
What Causes Anaphylaxis?
Anaphylaxis can be caused by many common substances, but most typically involve:
Medications: according to the AAFA (Asthma and Allergy Foundation of America), medications are the leading cause of anaphylaxis. Medications that most often cause allergic reactions include penicillin (and other antibiotics), muscle relaxers, seizure medication, aspirin (and other NSAIDs), along with dyes and preservatives found in food.
Foods: peanuts, tree nuts, shellfish, fish, milk, and eggs, among others.
Insect bites and stings: stings from bees, wasps, hornets, etc.
Latex: a natural rubber that's found in many products, especially healthcare products such as gloves, elastic, etc.
Who's Most at Risk for Anaphylaxis?
Anyone who has had a severe allergic reaction in the past is at higher risk for an anaphylactic reaction. Asthmatics who also have allergies are also more prone to life-threatening allergic reactions.
Anaphylactic Shock Symptoms
The symptoms of anaphylaxis may develop suddenly or could even develop an hour or more later. Typical symptoms include:


Red rash, with hives/welts


A feeling of impending doom


Trouble breathing


Chest tightness


Stomach/abdominal cramps


Vomiting


Diarrhea


Swollen throat and/or other body parts


Fainting or passing out


Hoarse voice


Pale or red color of the face and/or body


Anaphylaxis Treatment
Anaphylaxis is a life-threatening reaction and needs to be treated immediately:
1). Use an epinephrine auto-injector at the first sign of a severe reaction—don't wait to see if symptoms get worse or improve.
2). Lay the person down, with feet elevated, to reduce the risk of shock.
3). Keep the patient calm and stay calm yourself.
4). Don't give the patient an antihistamine by mouth if they're having trouble breathing or swallowing, as they could choke.
5). Call an ambulance or take the patient to the nearest hospital emergency room for treatment.
Manage Anaphylaxis
Management of anaphylaxis is much the same as allergy and asthma management:


Avoidance: it's necessary to avoid all known asthma and allergy triggers.



Be prepared for an emergency: keep your prescribed rescue medications with you at all times. These may include an epinephrine auto-injector and a rescue inhaler.



Wear a medical ID bracelet or necklace: medical ID jewelry alerts others that you have serious allergies.



Keep a card in your wallet or purse: list your allergies, your current medications (and dosage information for each one), and include emergency contact information for your doctor and a family member or friend.


Anaphylaxis is a serious medical issue that should be treated at the first sign of a severe reaction. Proper treatment, management, and preparedness help to lower the risk of having a life-threatening reaction; however, it's of the utmost importance to seek immediate medical treatment in order to save your own or a loved one's life.
Please check out my book
Asthma's Nothing to Wheeze At!
Also available on Amazon
Asthma's Nothing to Wheeze At!
You Should Also Read:
Common Asthma Triggers
Asthma Food Triggers
Understanding Asthma Signs and Symptoms


Related Articles
Editor's Picks Articles
Top Ten Articles
Previous Features
Site Map



Follow @SherryAsthma
Tweet





Content copyright © 2021 by Sherry Vacik. All rights reserved.
This content was written by Sherry Vacik. If you wish to use this content in any manner, you need written permission. Contact Sherry Vacik for details.