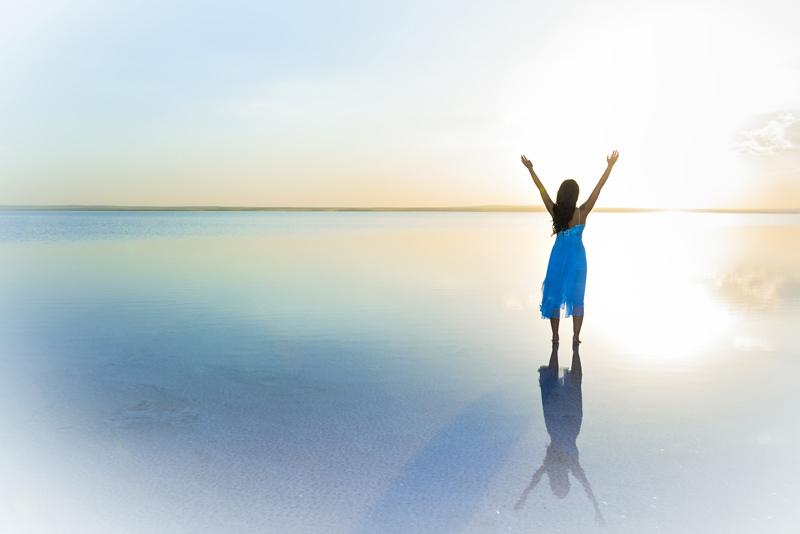 Asthma-like symptoms can be caused by other lung conditions, such as COPD (Chronic Obstructive Pulmonary Disease). Asthma and COPD share some of the same symptoms, but they are quite different diseases.
What is COPD?
Chronic obstructive pulmonary disease is a group of lung diseases that includes chronic bronchitis and emphysema. This condition is life-threatening, grows progressively worse over time, but is preventable.
COPD is most often seen in smokers and/or older adults. According to the American Lung Association, COPD is the third leading cause of death of in the U.S.; in 2010, 134,696 American died from the COPD. In addition, more women than men develop this condition.
The risk factors for chronic obstructive pulmonary disease include smoking, exposure to air pollution and/or occupational dusts, exposure to chemicals, secondhand smoke, and a history of childhood respiratory infections. In addition, COPD has a genetic component meaning that it can run in families though this form of the disease is less common.
COPD and the Lungs
COPD causes the bronchial tubes to lose their elasticity, leading them to partially collapse, causing air to be trapped in the lungs when exhaling. It also causes remodeling of the airways and breaks down lung tissue. An overproduction of mucus and mucus plugs are a part of this process, which all lead to difficulty breathing. COPD patients typically experience more exacerbations than asthmatics.
Quality of life can be lower for COPD patients since the disease progressively gets worse over time.
COPD Symptoms
COPD symptoms become noticeable when the lungs have already been damaged; many people don't realize they have lung problems, and, as a result, don't see the doctor until their symptoms are more pronounced. Asthma and COPD do have similar symptoms, including:


Shortness of breath


Wheezing


Coughing


Chest tightness


Excess mucus, especially in the morning


Lack of energy


Other COPD symptoms may include persistent respiratory symptoms, frequent respiratory infections, unintended weight loss (seen most often in the later stages of the disease), and irreversible airflow limitations.
Asthma and COPD Similarities
Asthma and COPD both result from chronic inflammation of the airways though the inflammation mechanism is different for each condition. Avoidance of triggers is essential for both COPD and asthma. In addition, both diseases can cause exacerbations, with COPD exacerbations being more numerous and more severe than most asthma incidents.
Differences Between COPD & Asthma
Airway obstruction may not be reversible in COPD patients; however, airway obstruction can be reversed in asthma. Asthma can be both allergic and nonallergic while COPD is nonallergic.
Asthma & COPD Overlap Syndrome
A relatively newly recognized lung disease, Asthma and COPD Overlap Syndrome (ACOS), effects a small subgroup of asthma patients. ACOS is not a new condition; it was once called "asthmatic bronchitis." There's not much information available about this condition because asthma studies have typically excluded COPD patients while COPD studies have excluded asthma patients.
More studies are needed; however, researchers and health care professionals are becoming more aware that it is possible for asthmatics to have COPD and that some COPD patients do have asthma. According to GINA (Global Initiative for Asthma) and GOLD (Global Initiative for COPD), ACOS is seen in approximately 15 to 20% of patients who have asthma or COPD.
Risk Factors for ACOS
The risk factors for ACOS include being over 40, having asthma since childhood, and smoking though this syndrome can also affect nonsmokers.
ACOS Symptoms
This overlap syndrome is typically characterized by persistent airflow limitation, with features of both asthma and COPD. Airflow limitation is not fully reversible (as in asthma)
ACOS symptoms may include shortness of breath, a cough, daily morning cough with yellowish phlegm, along with wheezing and a nighttime cough, fatigue, and frequent respiratory infections.
Diagnosis
Diagnosis can be difficult due to the fact that asthma and COPD do share some of the same symptoms. Diagnostic tests may include chest x-rays, CT scans, spirometry (and other pulmonary tests), and blood work.
Treatment
Treatment often includes medications used for asthma and COPD including:
Bronchodilators (both short- and long-term medications)
Inhaled steroids
Phosophodiesterase-4 inhibitors (decreases inflammation and relaxes airways)
Theophylline
Antibiotics (for respiratory infections)
ACOS treatment may also include supplemental oxygen and pulmonary rehabilitation. Exacerbations may require hospitalization.
Getting Help
While Asthma and COPD Overlap Syndrome has been recently recognized, more doctors and researchers are becoming aware that some patients can present with both diseases at the same time.
If your asthma symptoms are not well-controlled, have changed in any way (gotten worse or new symptoms appear)then it's time to visit your doctor. ACOS can be treated—early diagnosis is key. It's best to take action early in the disease, so as to have better control of the disease and better control of its progression.
With lifestyle changes and the right treatments, many ACOS patients continue to enjoy their normal activities.
Please check out my book
Asthma's Nothing to Wheeze At!
Also available on Amazon
Asthma's Nothing to Wheeze At!
You Should Also Read:
Is it Asthma or Bronchitis?
Adult Onsete Asthma
Asthma and an Anti-inflammatory Diet


Related Articles
Editor's Picks Articles
Top Ten Articles
Previous Features
Site Map



Follow @SherryAsthma
Tweet





Content copyright © 2021 by Sherry Vacik. All rights reserved.
This content was written by Sherry Vacik. If you wish to use this content in any manner, you need written permission. Contact Sherry Vacik for details.