Your Practice on Vacation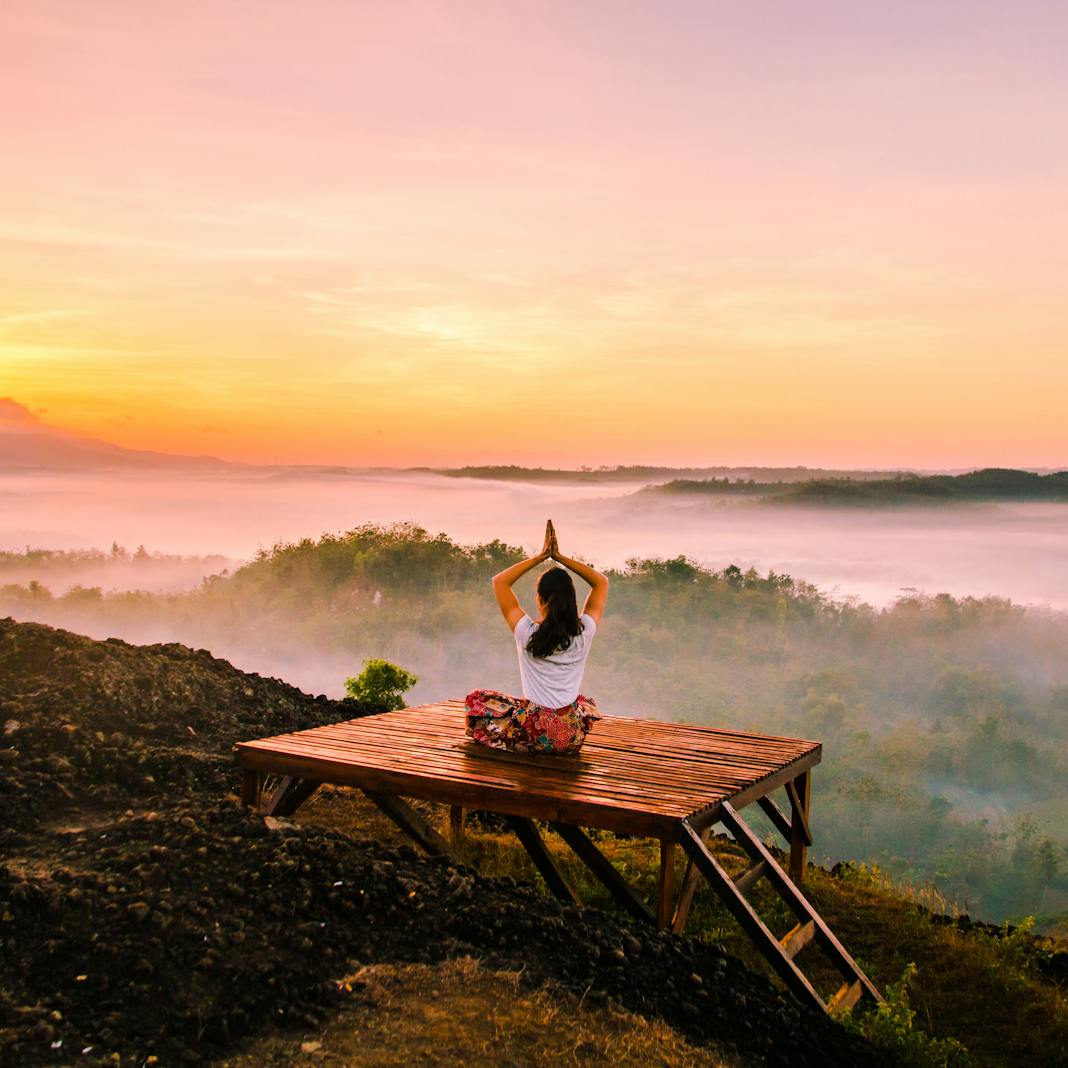 Face the facts. We all make better plans than we carry out. This is especially true when on vacation, where our good intentions fly away, and faster than we can imagine. Who among us has not prearranged ideas for meditation and asana? How many of us can truthfully say that we have kept these plans?

Turns out the secret is to follow one of those annoying acronyms: Keep It Simple, Student. (Yes, this is somewhat amended, but it does no good to call ourselves names.) If we want to stay attached to our yogic lifestyle wherever we travel, we need to allow ourselves lots of leeway while at the same time deciding on a few basic lines drawn in the sand.

Think back to the first few months of regular practice. What made it click? For most of us, the first step was to get very clear about what we wanted and why. The second step was usually a baby step, and the success that followed allowed us to add more bits to our overall daily plan. The same idea works well when designing a vacation blueprint.

Look over a normal week, and pinpoint how your current practice plays out. This may be a combination of meditation, personal practice, classes, and other actions which add up to your spiritual health plan. What needs to happen daily for you to feel happy and connected? Is it the way you eat? A daily ritual? Something else? What is transportable, and what is not?
Perhaps you really love the class environment. Is it possible to find a studio while abroad, and to take a class each week just to keep connected? Conversely, might a daily writing or meditation practice work better when you are on the road? Or are there other issues, such as maintaining an Ayurvedic food plan, which are foremost? Decide what is right for you before you leave. Take some time to write or ponder. Decide on a plan, and work to carry it out.

At the same time, remember that travel brings with it opportunities that are not available at home. Recognize that snorkeling the Great Barrier Reef might take the place of an asana practice, or that keeping a journal might stand in for a sitting meditation. Let that be okay. You are traveling precisely to extend yourself, and you might discover a new way to connect with others, your body, or your Higher Power. Do not allow your yogic activities to isolate you from your new environment.

Travel can be challenging, and changing up routine is upsetting for many. However, the rewards are greater than the struggles; this is why we travel in the first place. Soon enough, we will return to our daily lives. While on the road, however, it makes sense to look for the narrow area that encompasses both self-care and self-discovery.

You Should Also Read:
Take Your Practice Outside!
A Physical or Spiritual Practice?
Asana and Meditation on Vacation


Related Articles
Editor's Picks Articles
Top Ten Articles
Previous Features
Site Map





Content copyright © 2022 by Korie Beth Brown. All rights reserved.
This content was written by Korie Beth Brown. If you wish to use this content in any manner, you need written permission. Contact Korie Beth Brown for details.