Autism Spectrum Disorders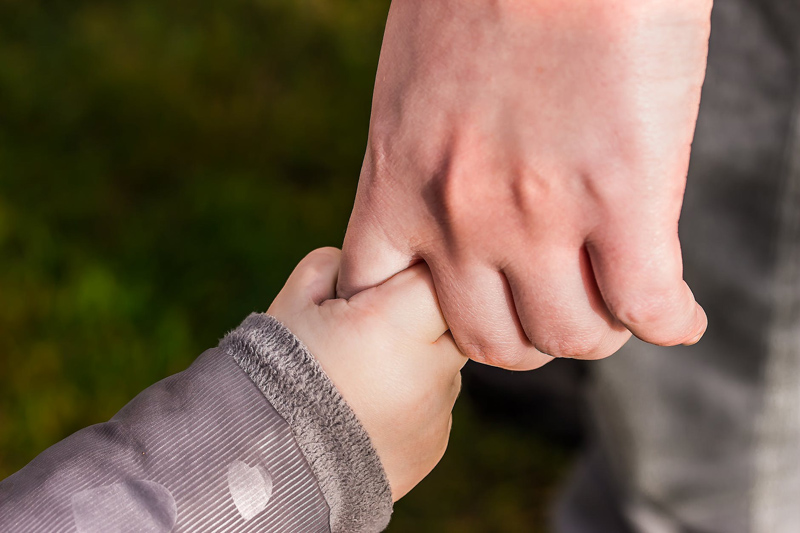 Raising and educating your beautiful child who has developed autism can be a struggle you never expected as a parent. Chances are that before your child was diagnosed, you experienced mixed reactions from family and close friends when you talked about your concerns for your child, especially if the topic was introduced by the other person.
Even after diagnosis, isolation from your regular support circles and frustration with the complications and symptoms of the condition can weigh heavily upon your shoulders. You want the best opportunities, accommodations and support for your child; you want a cure; you want the child he or she would have been without autism; you want to be a perfect parent no matter what the conditions or events that occur.
Others might not understand the love and dedication you have for your son or daughter who has autism; others might take for granted that you are strong and can do it all on your own. There is support available from other parents who understand parts of your own situation. Every child with autism is unique, but many families experience some of the same unique qualities of autism that your child expresses.
Every parent of a child with autism is unique, too, and in a group of a hundred who are united in wanting the best for their children with autism, you may find only two or three who are true kindred spirits - or you may find twenty or thirty - or ninety, depending on the topic that is being discussed.
Finding the most up to date information and resources for your child is important, but it is also crucial that you find support and encouragement for yourself. Even with the best school program, respite care options, financial stability, and longish periods of good health and measurable progress toward goals, you can feel overwhelmed or like you just plain ran out of gas. Be kind to yourself - we care about the quality of your life and the richness of your experience, too.
Thank you for all you do on behalf of your child who has autism, and for reaching out today for the information, resources and support that is available for your family.
Autism organizations have specific and general resources on autism spectrum disorders and can be found at the Family Village web page links on Autism at
https://www.familyvillage.wisc.edu/lib_autm.htm
including The Autism Society of America at
https://www.autism-society.org
Autism Spectrum Disorder And Sensory Integration - A Closer Look
https://www.autismunited.org/blog/autism-spectrum-disorder-and-sensory-integration-801062.html
Communication, Autism, and Developmental Disabilities
https://www.bellaonline.com/articles/art49475.asp
Autism Spectrum - Adolescent Issues and Privacy
https://www.bellaonline.com/articles/art46211.asp
Down Syndrome and Autism Dual Diagnosis
https://www.bellaonline.com/articles/art33178.asp
Autism, Nutrition and Special Diets
https://www.bellaonline.com/articles/art49724.asp
November 2007 an alert went out warning families of children who use weighted blankets of possible lead contamination.
Twins and Autism Spectrum Disorders
by BellaOnline Twins Editor Kris Bigalk
https://www.bellaonline.com/articles/art22966.asp
Disability Solutions Newsletter Winter 2005
Don't Touch Me! Working Through Tactile Defensiveness
https://www.disabilitysolutions.org
The Mislabeled Child
by Dr. Brock Eide, M.D., and Dr. Fernette Eide, M.D.
How Understanding Your Child's Unique Learning Style Can Open the Door to Success
Understanding Your Child's Learning Style
by Dr. Brock Eide, M.D., and Dr. Fernette Eide, M.D., Founders of Neurolearning Clinic
Washington Post Online Chat Archives Friday, Aug. 18, 2006
Events, Appearances and Presentations
by Dr. Brock Eide, M.D., and Dr. Fernette Eide, M.D.
Oprah - April 2007 - Faces of Autism
https://www.oprah.com/tows/pastshows/200704/tows_past_20070405.jhtml
Browse at Amazon.com for books on
Understanding Autism
like:
Mother Warriors by Jenny McCarthy
Understanding the Nature of Autism - Travis Thompson
Pivotal Response Treatments for Autism - Communication, Social, and Academic Development
Teaching Children with Autism Strategies for Initiating Positive Interactions and Improving Learning Opportunities
Positive Behavioral Support - Including People with Difficult Behavior in the Community
Learning to Listen - Positive Approaches and People with Difficult Behavior
Communication-Based Intervention for Problem Behavior - A User's Guide for Producing Positive Change
"You're Going to Love this Kid!" - Teaching Students with Autism in the Inclusive Classroom
Beyond the Autism Diagnosis - Helping Families
Quick-Guides to Inclusion Ideas for Educating Students with Disabilities - Second Edition 2007
Strong Start - Grades K-2 Social and Emotional Learning Curriculum - 2007
Sexuality - Your Sons and Daughters with Intellectual Disabilities
Sensory Integration Tips for Parents
Sensory Integration Information
Sensory Tub and Toys from
Sensory Critters
Autism research at the University of Missouri
Down Syndrome Clinic at the University of Missouri
Attainment Company - All About Autism DVD set
CoTeaching Students with Autism in the Regular Education Classroom
Autism Spectrum - Adolescent Issues and Privacy
Autism Information at BellaOnline.com
https://www.autismspectrumdisorders.bellaonline.com
Down Syndrome and Autism Dual Diagnosis
Books on Autism Spectrum Disorders
We welcome discussion of any of these topics at the SNC forum at
Special Needs Children Discussion
You Should Also Read:
Sensory Processing Disorders - How Uncomfortable is Your Child?
Communication, Autism, and Developmental Disabilities
Autism Spectrum - Adolescent Issues and Privacy


Related Articles
Editor's Picks Articles
Top Ten Articles
Previous Features
Site Map



Follow @DownSynAdvocacy
Tweet





Content copyright © 2022 by Pamela Wilson. All rights reserved.
This content was written by Pamela Wilson. If you wish to use this content in any manner, you need written permission. Contact Pamela Wilson for details.