Autism Spectrum - Adolescent Issues and Privacy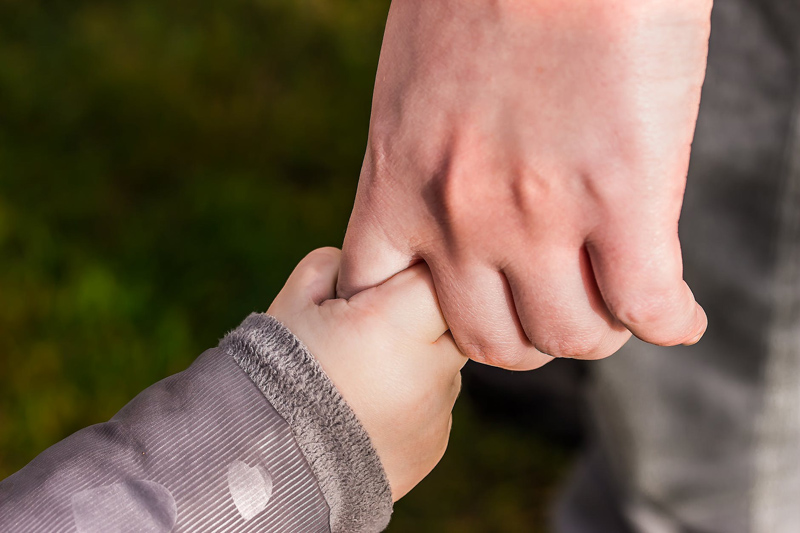 Young people with autism spectrum disorders have the same need for, and right to, appropriate information about puberty and related issues of adolescence as their mainstream peers.
National organizations and advocates for individuals with autism as well as people with autism spectrum disorders themselves have written articles and books with similar themes that can be helpful guidelines for families who want to prepare their sons and daughters for the changes and experiences of adolescence.
We may communicate this information using drawings, animation and other media that provides explanations and training in addition to conversations as our sons and daughters grow up. Many programs to protect children from predators are good resources to explain privacy and safety in simple language.
There are so many images in film and television, including previews of shows that seem to feature the most suggestive or shocking scenes during family viewing times, that mainstream pre-teens and adolescents believe they know more about topics they can not understand than the average mature adult.
Young people with autism spectrum disorders often deal with a double standard of acceptable behavior that is the reverse of what is logical. When their mainstream peers engage in shocking behavior, there is often a sense that this is natural in modern adolescence. The same behavior from a person with autism can be seen as dangerous and intolerable.
For this reason it is often important that young people with developmental disabilities are offered alternate behaviors to take the place of inappropriate habits that develop. Certain habits can be caused by something as simple as binding clothes, uncomfortable fabrics, laundry soap residue that causes rashes or itching, dampness caused by overheating or self soothing during stressful or boring situations.
Just as most adolescents are taught about good manners, decency, and privacy issues, but get caught up in the moment, young people with autism spectrum disorders may not always be able to control their impulses, no matter what education, support and training their families and schools have provided.
Young people with autism spectrum disorders may have the same impulses as their mainstream peers that cause adults to find them disagreeable and rebellious during adolescence. They all need the patience and compassion that is often in short supply when we do not gather enough stores from supportive and understanding friends or family.
Browse at your public library, local bookstore, or online retailer for books like:
Adolescents on the Autism Spectrum: A Parent's Guide to the Cognitive, Social, Physical, and Transition Needs of Teenagers with Autism Spectrum Disorders

or

The Facts of Life ...and More: Sexuality and Intimacy for People with Intellectual Disabilities
Communication, Autism, and Developmental Disabilities
https://www.bellaonline.com/articles/art49475.asp
Down Syndrome and Autism Dual Diagnosis
https://www.bellaonline.com/articles/art33178.asp
Autism Spectrum Disorders
https://www.bellaonline.com/articles/art3137.asp
November 2007 an alert went out warning families of children who use weighted blankets of possible lead contamination.
Sex education and Children and Young People with an Autism Spectrum Disorder
https://www.autism.org.uk/nas/jsp/polopoly.jsp?d=296&a=6001
Puberty, Hygiene and Sexuality in Adolescence
- ASA's 37th National Conference on
Autism Spectrum Disorders July 13-15, 2006
https://asa.confex.com/asa/2006/techprogram/S1962.HTM
Disability Solutions
https://www.disabilitysolutions.org/news.htm
Sexuality Education PDF
https://www.disabilitysolutions.org/pdf/4-5.pdf
The Least Dangerous Assumption PDF
https://www.disabilitysolutions.org/pdf/6-3.pdf
Family Village Resources
Sexuality and Disabilities
https://www.familyvillage.wisc.edu/general/sexuality.htm
SIECUS Annotated Bibliography:
Sexuality and Disability
https://www.siecus.org/pubs/biblio/bibs0009.html
10 Misconceptions about Sex and Disability
https://www.themobilityresource.com/10-misconceptions-about-sex-and-disability/
We Want Respect: Adults with Intellectual and Developmental Disabilities Address Respect in Research
https://www.aaiddjournals.org/doi/abs/10.1352/1944-7558-117.4.263
You Should Also Read:
Down Syndrome and Autism Dual Diagnosis
Autism Spectrum Disorders
Teens with Disabilities - Transition Planning


Related Articles
Editor's Picks Articles
Top Ten Articles
Previous Features
Site Map



Follow @DownSynAdvocacy
Tweet





Content copyright © 2022 by Pamela Wilson. All rights reserved.
This content was written by Pamela Wilson. If you wish to use this content in any manner, you need written permission. Contact Pamela Wilson for details.