Terrorist Attacks and Children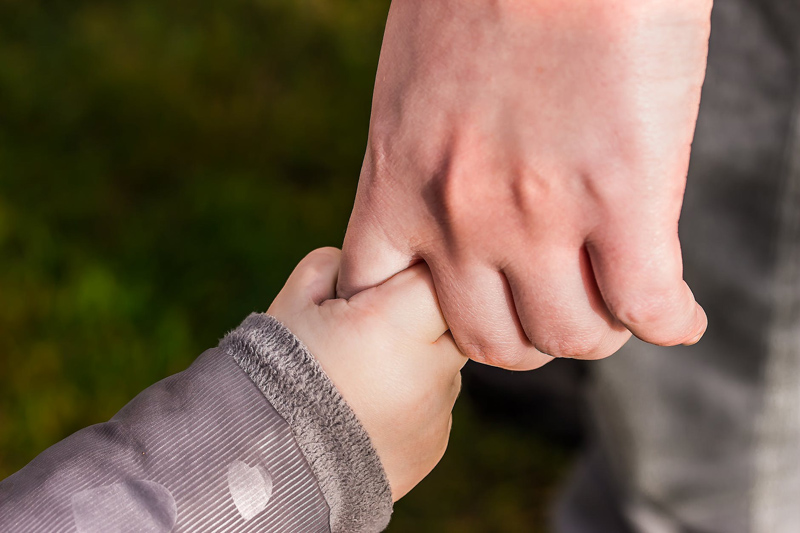 On the tragic anniversaries of terrorist attacks, children may see and hear more than we realize on television and in adult conversations. Parents might not realize that they are also still processing anxieties and fears from what have been truly horrible and life-changing events. It is unsettling to our children when we are not accessible to them when they most need reassurance.
Children were especially vulnerable to feelings of anxiety and fear following terrorist attacks like the events of 9/11/2001, the tragedies in London, and the bombing in Oklahoma City. They may have developed long term anxiety disorders, depression, or post traumatic stress syndrome. Adults are sometimes so shocked themselves by these events that addressing the specific needs of children may have been delayed or overlooked.
There are resources available to help children deal with their feelings and understand that adults in charge have made plans to protect and support them through the worst of times.
When children are subjected to arguments between adults about how government or first responders have responded to or failed to address security issues, they may revisit the initial trauma as if no support or intervention had been provided. Even adults can feel overwhelmed by lack of restrictions on assault weapons with ammunition magazines meant for war being available to civilians.
Experiencing a parent's anger following terrorist events can cause as much distress as recognizing that adults know fear and panic or can feel helpless during emergencies. Mr. Rogers' mom told him to look for the helpers. It helps to remember ordinary people in our neighborhoods who are kind and supportive in everyday life. Racism is a weapon that evil people use to divide families in our own communities. Resisting hate is at the core of mental wellness.
The Department of Veteran Affairs National Center for Post Traumatic Stress Disorders lists common reactions seen in young and school aged children, (1 to 6 and 6 to 11), preadolescents and adolescents, (12 to 18), and suggestions for how to talk to children of different age groups. If your child has a developmental disability, is gifted, or is especially vulnerable to stress or anxiety, they may show different responses than those listed in their age range. Many of the suggestions on these pages are helpful for people of all ages following a crisis.
Keep in mind that our children depend on us to be brave and comforting on the anniversaries of terrorist events and will always look to us for reassurance even when we are distracted by other issues. Taking time to reflect on our own needs for reassurance and control can help us give our children a better outlook on the future and the sense of well-being they deserve.
Browse at your local bookstore, public library or online retailer for books like
A Terrible Thing Happened - A story for children who have witnessed violence or trauma
or
Creative Interventions with Traumatized Children
Sesame Workshop and 9/11
https://joanganzcooneycenter.org/Cooney-Center-Blog-172.html
What Art Therapy Learned from September 11th
Children's drawings of 9/11 increased our understanding of trauma and PTSD
https://www.psychologytoday.com/blog/the-healing-arts/201109/what-art-therapy-learned-september-11th
Soothing Children's Fears - Bellaonline Special Needs
https://www.bellaonline.com/articles/art35602.asp
Terrorist Attacks and Children
https://www.ptsd.va.gov/public/pages/terrorist-attacks-children.asp
Treating Children for PTSD
https://www.ptsd.va.gov/professional/pages/fslist_tx_children.asp
The Sesame Street Workshop Parent site gives advice on how to acknowlege, reassure and listen to children's concerns, according to their developmental age; under two, three to five, and six to eleven.
Comforting Children in a disaster
https://www.sesamestreet.org/parents/topics/stress/stress01
You Can Ask
https://www.sesamestreet.org/parents/topicsandactivities/toolkits/youcanask
Terror Bombings in London July 7, 2005
https://www.bellaonline.com/articles/art33410.asp
UCLA School Mental Health Project
Center for Mental Health in Schools
Crisis Prevention and Response -Resources and Information Links
https://smhp.psych.ucla.edu/qf/p2107_01.htm
Superstorm Sandy Stories: Where Was the Plan?
https://www.newmobility.com/articleView.cfm?id=12273
Unfiltered - The Sandy Edition
Some Notes on Trauma and Disaster
https://unfilteredsandy.tumblr.com/post/53867574898/some-notes-on-trauma-and-disaster
You Should Also Read:
Soothing Children's Fears
A Year Past Hurricane Katrina
Five Years Past 9/11


Related Articles
Editor's Picks Articles
Top Ten Articles
Previous Features
Site Map



Follow @DownSynAdvocacy
Tweet





Content copyright © 2022 by Pamela Wilson. All rights reserved.
This content was written by Pamela Wilson. If you wish to use this content in any manner, you need written permission. Contact Pamela Wilson for details.