Teens with Disabilities - Transition to Adulthood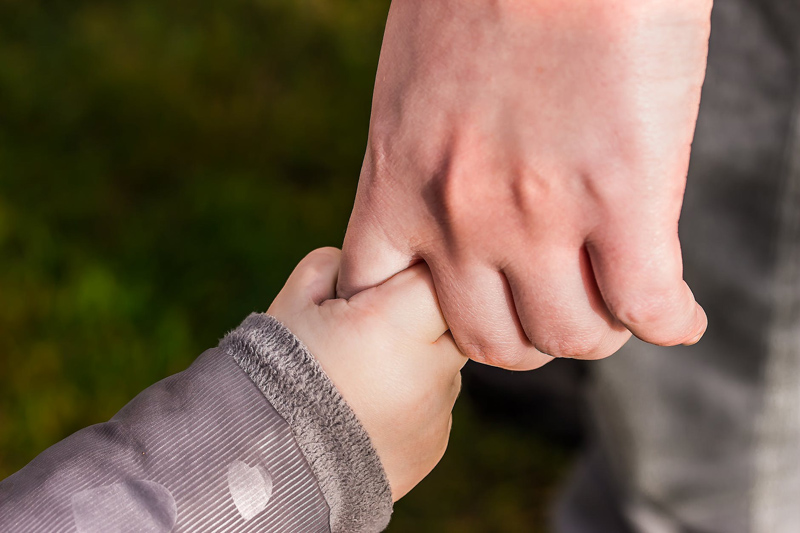 Transition planning for teens with disabilities can be written into IEPs, and may include vocational opportunities, college experiences, and training programs. Families of children with special needs often look ahead to their children's future with uncertainty while seeking the best support and opportunities as they grow up.
Fortunately, parents and other advocates for teens and young adults have discovered that while children with special needs often have the same transition issues, instincts and preferences as their mainstream peers, they also benefit from programs that address their individual needs. Contact your local ARC for information on guardianships, self-settled special needs trusts, medical power of attorney, and other issues that arise at age 18 or 21.
Guidelines and personal stories give us clues for what to expect toward the end of childhood and how diverse our children will be as adults. You may feel as many moments of panic, pride and wonder in these transition years as when your child was a toddler! Remember to enjoy yourself, and take snapshots to remind your son or daughter how interesting their lives were during the transition years - although it may be that nothing is as hilarious to them as their grandparents' snapshots of you at those ages.
Remember that service providers may become so enthusiastic about opportunities that they confuse options with requirements. If your son or daughter has reliable transportation to training, school, or jobs, it is not required that they give up that benefit in favor of 'independently' using public or supportive transportation.
If they have special health needs, are vulnerable to predators, get lost easily, or become too confused in novel situations, there should be a support plan in place that addresses those individual needs. With appropriate planning, young adults can explore various options for independence without being subjected to excessive risk. Funding and other support should not be tied to trendy attitudes, what was good for the previous person with that disability, or rules that are made up on the spot.
I have included resources on colleges and other options below. Remember that not all 'mainstream' youth are motivated to be college bound, and in many cases it is the wish of the parents rather than the individual that launches them into college classrooms. College can be a place to be while they figure out what they do want to do. Our sons and daughters should find better options today and in the next decade than any time in the recent past.
Likewise, finding paid employment is an option rather than a requirement or ultimate goal for young people with other resources. If your son or daughter will lose health benefits, access to programs they enjoy, or they do not have the stamina to work and have time for social, recreational or family activities, think carefully about the goals of available vocational programs.
If job vendor payments are dependent on participants reaching those goals whether it is a good fit for the student or not, they may be motivated by their own self interests rather than the best interests of the transition students.
Likewise, if they get paid whether the participants have better opportunities and experiences or not, they may not be inspired to maintain an excellent program. There is a great diversity among those who work in transition and employment programs, but each person has talents and abilities that could be the perfect match for these transition years.
Your son or daughter's commitment to job training, career guidance, and job sampling might also be valuable in volunteer positions or as life skill training. Be supportive and encouraging, but remember that it is the family's responsibility to think through the logical consequences of each program, while paid providers and administrators are also motivated by contract goals and other incentives.
If your son or daughter has multiple goals, help them write up a plan that addresses each goal so that they can see when and how they are taking steps to reach each one. For instance, two nights a week they may be enrolled in drama or music classes with the goal of "Fame" leading to being an actor and/or pop star.
"Jobs in the Community" would have different activities and goals, so at those times they could focus on work counseling, training, job sampling, interview skills, or steps to local entry level positions. Other parts of the plan could be "College," "Travel," "Talk Show," and "Romance." It's much easier to think about less interesting goals when our greatest hopes and dreams are treated with respect.
If your son or daughter faces challenges that make you feel their options are limited and the future is bleak, you should make a special effort to write up a plan for them. Whatever is important to them now should be included. We may not know how much our loved ones think about the future, or how to give them a sense of security during transition, but framing possibilities can lead to a plan we might not imagine otherwise.
I'm guessing it does help relieve our stress a bit to hear actual plans discussed aloud, even if it is in our own voices at home, far away from professionals and support people. Brothers and sisters may need to be reminded that everyone's future is being considered, and we are as interested in a richness of experience as the standard quality of life considerations. Amazing options may be created just by talking about what the young person with the disability enjoys about life right now.
We should not be limited by practicalities; imagination makes room for inventions and supports that change the face of the world for people with disabilities. Think of what the world would be for those of us who have what we consider simple vision impairments if eyeglasses and then contact lenses were not available. We can change the future for the better by putting our focus on what are sons and daughters can do now, if they have the opportunities, small supports and accommodations they need to show us where they can take themselves.
I remember hearing a young adult speak years ago about bringing a six pack of beer over to visit friends every week or two, and wishing that every so often, his friends would bring some beer to his house. Although it amused (and worried) me to think of my young son growing up to drink beer, I was also pleased with the picture of him sitting in companionable surroundings with friends, or family, doing something so ordinary and common.
I had not thought about him going out for coffee, meeting friends at the tennis court, or calling a pal on the spur of the moment for a movie outing, as he does these days without thinking twice about it. Ordinary life, be my rock in times of trouble, as the song goes.
Browse at your local bookstore, public library, or online retailer for resources and books on teen issues and teens with disabilities in transition to adult life, for titles like:
Adolescents With Down Syndrome - Toward a More Fulfilling Life, by Siegfried M. Pueschel and Maria Sustrova,
More Than a Mom: Living a Full and Balanced Life When Your Child Has Special Needs,
or
Teaching Life Skills During Transition Years
Talking to Your Daughter About Her Period
https://www.bellaonline.com/articles/art176925.asp
The Bad Wages Stew: The Sub-minimum Pay Exposé Includes at Least 8 Critical Issues We Need to Face
https://raymondsroom.blogspot.com/2013/07/the-bad-wages-stew-sub-minimum-pay.html
New Mexico - Tim Harris, a man with Down syndrome,
owns and operates his own restaurant
https://www.youtube.com/watch?v=fC9YZgB1XGM
Microsoft Supported Employment Program
https://www.microsoft.com/about/companyinformation/procurement/diversity/en/us/supportedEmploymentProgram.aspx
Grown Man Now with Billy Schulz and Dr Jane B Schulz
https://www.youtube.com/channel/UCE8yulS1cpQ33pqyhM3mIXg
Paul Sawka's Blog: Being an Adult with Down Syndrome
https://cdss.ca/network/paul/2012/08/14/being-an-adult-with-down-syndrome
Am I Not My Brother's Keeper?
Siblings are not considered family under the Family and Medical Leave Act, the major law that protects employees who take time off work to care for sick relatives.
https://www.theatlantic.com/business/archive/2014/11/am-i-not-my-brothers-keeper/382354/?single_page=true
10 Misconceptions about Sex and Disability
https://www.themobilityresource.com/10-misconceptions-about-sex-and-disability/
We Want Respect: Adults with Intellectual and Developmental Disabilities Address Respect in Research
https://www.aaiddjournals.org/doi/abs/10.1352/1944-7558-117.4.263
2013 Puget Sound Buddy Walk Sunday 10/6/2012 Seattle Center 1-4pm
https://buddywalk.kintera.org/pugetsound/WWEStarTrekEvanW2013
National Down Syndrome Society
Successful Inclusive Schooling Practices for Middle and High Schools
Students with intellectual disabilities may be able to get certain types of federal student aid
https://studentaid.ed.gov/eligibility/intellectual-disabilities
History of ADAPT's founder Wade Blank
https://www.tripil.com/main/newsviews/phil/wblankhistory
Video of students in a
Pacific Northwest community college degree program
https://www.kirotv.com/weblinks/5091646/detail.html
My son enjoyed the Venture program in the years just
before it became a degree program:
https://bellevuecollege.edu/ols/
Undressing Disability
https://enhancetheuk.org/enhance/undressing-disability/
For Hire: Dedicated Young Man with Down Syndrome
Portrait of a Young Man with Down Syndrome
A father reflects on his son's search for employment
https://alj.am/1igJbaw
https://projects.aljazeera.com/2014/portrait-of-down-syndrome/index.html
Students with intellectual disability lack further options
https://bit.ly/1sBVI1P
Funding at third-level restricted to certain courses
https://www.irishtimes.com/news/education/students-with-intellectual-disability-lack-further-options-1.1895009
You Should Also Read:
Talking to Your Daughter About Her Period
Transition Planning for Teens with Disabilities
Person Centered Planning


Related Articles
Editor's Picks Articles
Top Ten Articles
Previous Features
Site Map



Follow @DownSynAdvocacy
Tweet





Content copyright © 2022 by Pamela Wilson. All rights reserved.
This content was written by Pamela Wilson. If you wish to use this content in any manner, you need written permission. Contact Pamela Wilson for details.