Talking to Your Daughter About Her Period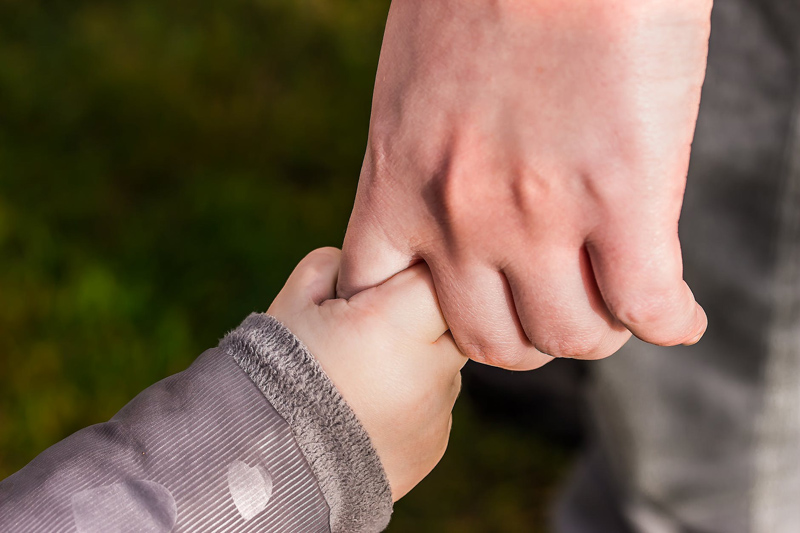 Parents of young girls with developmental disabilities will be at least as concerned as parents of their mainstream peers with how their daughters will learn and manage self-care during their periods. Many books have been written for girls and their parents to help explain the physical changes that happen and what puberty means, as well as how to care for yourself during menstruation.
Most include frank discussions and helpful illustrations with supportive narratives that can be very helpful for parents of young children and pre-teens who want to prepare well in advance so their daughters are not distressed or frightened by her unexpected first period. Some moms remember overly clinical descriptions or ridiculous code words they were taught when they had their first periods or were learning about periods at home or at school. These stories may entertain our daughters and put them more at ease. It is likely that something we say will be considered just as outdated or silly for them. We do not have to be perfect or even 'cool' when teaching our children about their transition to their adult lives.
Some mothers of daughters with Down syndrome or autism have created their own materials for helping other parents prepare their daughters with developmental disabilities in advance and support them throughout puberty and adolescence. Many share advice and experiences via support groups, internet communities, blogs and social networking sites.
The use of visual schedules, practice in using pads and personal cleansing, and modeling how most women deal with it can all be helpful in preparing girls for what will eventually be a monthly responsibility. It is good to be calm and matter-of-fact about the requirements but a sense of humor is also helpful. Our daughters learn to read us very early in their lives but their attitudes can be modified by what we say, so while concentrating on the positive it is only natural to empathize with the inconvenience.
If your daughter uses a communication device at school she should already have options that allow her to express the need for a restroom break or visit to the nursing office and also to request whatever strategies work for relief of discomfort or pain. Scheduling breaks rather than relying on her to feel the need to change a pad or tampon is a good idea for all students.
Like her mainstream peers, she may not wish to have her period be common knowledge or to be mentioned at all. She may deny that she is having her period. Most young women are especially sensitive and vulnerable the first year they have menstrual periods, and some experience PMS, or mood swings, before, during and afterward. Patience and respect help them get through difficult times.
School policies differ from district to district and sometimes between various schools in the district. Sometimes nurses, aides or other personnel have attitudes or beliefs that need to be considered when making a school plan for support. It is helpful to provide a little kit for your daughter to use at school in case she has her first period there, has an early start, or runs out of supplies. A change of underwear and clothing is helpful.
Mainstream friends and peers may have questions and concerns of their own about managing this very personal event at school. Having a circle of friends who respect one another's privacy and who can sympathize with one another when there are problems is an asset for any young woman. Dealing with the additional emotional stress as well as the practical requirements of having a period can occasionally be overwhelming.
It is natural for moms to consider many other issues related to the onset of periods when we are teaching our daughters about growing up. The risk of sexual experimentation, predators, pregnancy, and abuse is as great for our daughters with developmental disabilities as their mainstream peers. It is important to remember that birth control does not protect our daughters from experimenting with physical relationships, sexually transmitted diseases, abduction, or physical attack. Reducing risks while allowing our daughters the richness of experience that they deserve is a complicated process with no guarantees. Preparing a daughter to deal with her first period and manage the rest is just the first of many teaching moments that will help her be more adept and confident in her teen and adult years.
Browse at your public library, local bookstore or online retailer for books like:
The Girls' Guide to Growing Up: Choices & Changes in the Tween Years
or
The Care & Keeping of You (American Girl)
"That Time Of The Month": Teaching Your Mighty Girl About Her Menstrual Cycle
https://www.amightygirl.com/blog?p=3281
Head and shoulders, knees and…?
https://herbadmother.com/2006/04/head-and-shoulders-knees-and/
A Special Day for Special Girls
Period Packs carries The Girls' Guide to Growing Up, written by Terri Couwenhoven, M.S., who has a daughter with Down syndrome; Period Packs' founder also has a daughter with Down syndrome.
https://chiefmaxi.wordpress.com/2013/03/21/a-special-day-for-special-girls/
Camp Gyno - does not include girls with disabilities or facial diversity, but addresses earlier use of tampons, as well as peer education being available to fill the gaps; in this case, somewhat delightfully.
https://www.youtube.com/watch?v=0XnzfRqkRxU&feature=youtu.be
Welcoming Young Ladies to Womanhood - Period Packs
https://www.periodpacks.com/
Pack Talk - Menstruation Madness
Good discussion on what is available there and elsewhere
https://chiefmaxi.wordpress.com/2013/08/09/menstruation-madness-or-menstruationmadness/
Welcome to the 1950's: Walt Disney The Story Of Menstruation
https://irreverentpsychologist.tumblr.com/post/76905091029/walt-disney-the-story-of-menstruation
https://www.youtube.com/watch?v=eLhld_PI2zg
Period Power -- Rethinking Menstruation
https://www.mothering.com/community/a/period-power-rethinking-menstruation
You Should Also Read:
Medical ID Bracelets for Children and Teens
Preparing for Emergencies with Children
Affirmations - Expressing Affection and Acceptance


Related Articles
Editor's Picks Articles
Top Ten Articles
Previous Features
Site Map



Follow @DownSynAdvocacy
Tweet





Content copyright © 2022 by Pamela Wilson. All rights reserved.
This content was written by Pamela Wilson. If you wish to use this content in any manner, you need written permission. Contact Pamela Wilson for details.