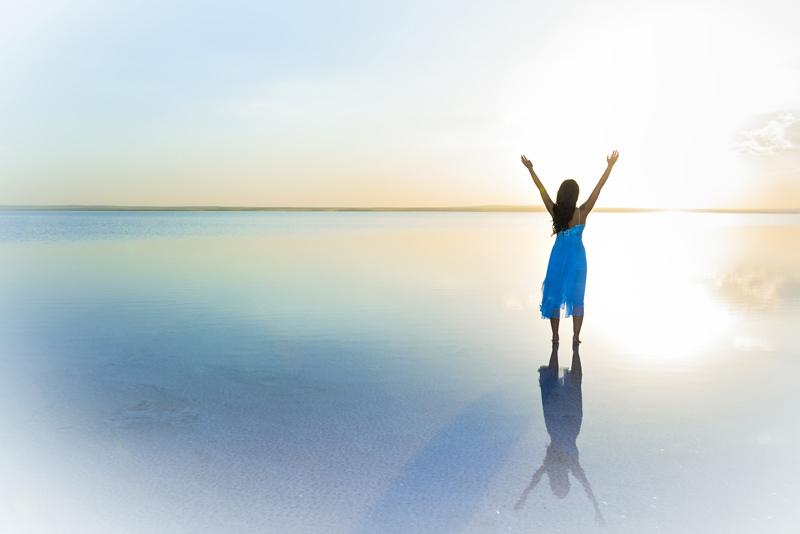 Using the proper inhaler technique is the first and most important means of asthma management. Correct asthma inhaler usage is one of the most important methods to keep your kids' and your asthma under control. With improper usage, not enough asthma medication is able to reach your airways and lungs. This leads to asthma that is unstable, which can further lead to asthma flares and attacks. Read on for tips on proper inhaler techniques to help keep your asthma under control.
Metered Dose Inhalers
Metered dose inhalers (MDIs) are used to deliver a precise amount of aerosol asthma medication directly to your lungs. Different types of asthma medication can be delivered via MDIs, including inhaled corticosteroids and "rescue" medications such as albuterol.
Steps for proper use of a metered dose inhaler:
1.
Prime your inhaler.
If this is the first time your inhaler is to be used, it is important to first the prime inhaler. To do this, shake the inhaler for 5 seconds, and then remove the cap from the inhaler's mouthpiece. Next, point the inhaler away from your face or away from any other people who may be near, and press the top of the inhaler 3 or 4 times. If you haven't used your inhaler for two weeks or more, be sure to always prime it first before trying to use it.
2.
Breathe out.
Breathe as much air out of your lungs as possible.
3.
Position inhaler.
Position your inhaler about 2 inches in front of your mouth.
4.
Inhale and press.
Now slowly inhale as you press down on your inhaler, breathing in as deeply as possible.
5.
Hold your breathe.
Be sure to hold your breathe for several seconds (if you can). This will help your asthma medicine to reach deep down into your lungs where it can work to alleviate your asthma symptoms.
6.
Exhale.
Slowly exhale and begin breathing as normal. If your doctor has prescribed more than one puff of medication at a time, be sure to follow steps 2-6 again, until you have taken the number of puffs prescribed by your doctor.
7.
Rinse your mouth.
Be sure to rinse your mouth after using any asthma inhaler, as this will help to reduce unwanted side effects such as thrush and tissue irritation.
8.
Clean your inhaler.
It's a good idea to clean your inhaler cap and canister holder about once a week. To clean your MDI, first remove the mouthpiece cap and the medication canister. It is important to not immerse the canister in water or to get it wet. Next, rinse the mouthpiece cap and the inhaler canister holder with warm water for several seconds. Allow the cap and canister holder to air-dry before using again.
Asthma Spacer
Sometimes doctors also prescribe asthma spacers for their patients. Spacers can make using a metered dose inhaler easier for children and others who have trouble controlling their breathing. An asthma spacer is a chamber that can be added onto the mouthpiece of an MDI. When the inhaler is pressed, the asthma medication is released inside the chamber, giving the patient a longer amount of time to breathe in the medication. Asthma spacers are also helpful during an asthma flare or attack, as the medication is more concentrated and it gives the patient more time to inhale medicine more deeply into the lungs. This helps the medication to work faster and better at alleviating asthma symptoms. To use a spacer with your MDI, first, attach the asthma spacer to the inhaler by inserting the inhaler mouthpiece into the oval opening at the end opposite the spacer mouthpiece. Next, follow steps 2-7 above. It's also important to keep your spacer clean. Wash the asthma spacer with warm water and a mild liquid dishwashing detergent. Rinse well, and allow to air-dry before next use.
These guidelines are for informational purposes only, and should not be used in place of medical instruction and advice from a doctor or other healthcare provider. As always, be sure to check with your own doctor on the proper use of your metered dose inhaler. He/she will be able to actually watch your or your child use the inhaler, and be able to offer tips and guidance to enable better use of your asthma inhaler.
By following these steps, you and your kids will obtain the most benefits from your MDI. This will help you and your kids to better manage asthma symptoms, and keep asthma under control. Asthma management saves not only money, but also most certainly can save your life or the life of a loved one.
Please check out my new book
Asthma's Nothing to Wheeze At!
Now also available on Amazon
Asthma's Nothing to Wheeze At!
You Should Also Read:
Seven Tips for Asthma Management
Assistance with Medical Costs
What is Asthma?


Related Articles
Editor's Picks Articles
Top Ten Articles
Previous Features
Site Map



Follow @SherryAsthma
Tweet





Content copyright © 2021 by Sherry Vacik. All rights reserved.
This content was written by Sherry Vacik. If you wish to use this content in any manner, you need written permission. Contact Sherry Vacik for details.