Friendship, Inclusion and Childhood Disability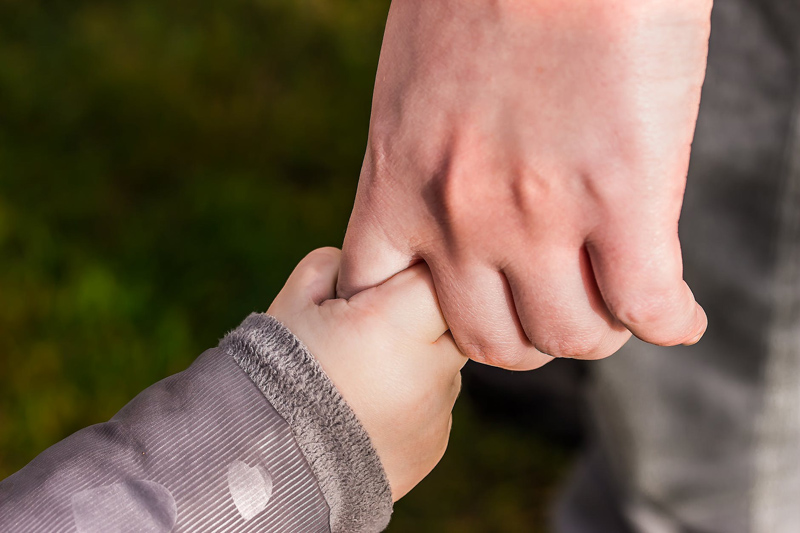 We can show children or teens with special needs and their mainstream peers how to make and keep friends by modeling friendliness and creating an atmosphere and structure of inclusion, cooperation and respect.
When a baby or young child is diagnosed with a developmental disability, communication delay, or chronic health condition, families and professionals may focus more on physical and academic challenges than on creating opportunities for friendship and communication with their mainstream peers and one another.
Children with special needs may find fewer opportunities for communication, and to start or build friendships with their classmates, just because they have so much intervention and support built into their schedules. It may be that every moment of a child's life is filled with academic coaching or enrichment activities, or they do not spend time with other children except in early intervention or school programs.
Mothers of children with special needs are often absent from mainstream Mommy and Me classes, parks department and other programs due to their children's therapy and medical appointments, early intervention activities, and parent support groups and events. Mainstream children's earliest social contacts are often with children whose mothers meet while they are pushing strollers at the park, at neighborhood playgroups or childcare centers. When the mom of a child with a diagnosis is no included in the mainstream of their community, children with special needs don't have those early interactions with their mainstream peers.
Mothers staying integrated in mainstream programs and neighborhood activities can accomplish as much for a child's acceptance and future friendships than artificial inclusion in mainstream classrooms because the children do not need to be 'introduced.'
As children grow up together, it is rewarding to see how natural positive relationships develop that benefit their classmates as well. Children with special needs can be very important to their friends who also are overscheduled and overwhelmed, and who struggle with their own challenges that are often not acknowledged or accommodated.
Adults can make choices that help all children get along better together, reduce or eliminate bullying behavior, and provide options for those who find themselves in difficult situations. These choices often include a plan and a commitment to creating a respectful and safe environment, where children have access to grown ups they trust to have their best interests at heart.
Often, when there is not a plan and a commitment to create a safe and friendly environment for a child with special needs, mainstream peers are left on their own to figure out how to deal with one another. Most children and adolescents experience loneliness, fear that they will not be accepted if they allow others to know their authentic selves, and confusion about what they are supposed to do in even the most casual situations.
Staying involved with other neighborhood moms, parks department programs and school volunteer organizations teaches us that all families sometimes need a little help from their friends, and would like to create a safe and friendly atmosphere where their children are welcome and appreciated.
Browse at Amazon.com for books about school life and friendship, like:
Niagara Falls, Or Does It? (Hank Zipzer)
or
Mi amigo tiene autismo/My Friend Has Autism
How 'Special Education' Can Help Children Who Don't Need It
https://blogs.wsj.com/speakeasy/2014/02/18/how-special-education-can-help-children-who-dont-need-it/
What Does Friendship Feel Like?
https://lateonsethearingloss.org/2013/03/07/what-does-friendship-feel-like/
Four Kinds of Friends
https://lateonsethearingloss.org/2013/08/13/four-kinds-of-friends/
Jeb Niewood Gives Kids with Disabilities the Chance to Play Sports
Inspired by son's friendship with Bradley Schneider, who has Down syndrome
https://www.people.com/people/article/0,,20653662,00.html
Isabel and Sam: Friends without Labels
https://bit.ly/KKz3ZC -
Jennifer Grant's story of her middle-school age daughter
Isabel's longstanding friendship with Sam, who also
happens to have Down syndrome.
You Should Also Read:
Expressing Friendship with Valentines
Thoughts From the Middle of the Night
Encouraging Friendship - Childhood Disabilities


Related Articles
Editor's Picks Articles
Top Ten Articles
Previous Features
Site Map



Follow @DownSynAdvocacy
Tweet





Content copyright © 2022 by Pamela Wilson. All rights reserved.
This content was written by Pamela Wilson. If you wish to use this content in any manner, you need written permission. Contact Pamela Wilson for details.