Bilingual Children with Down Syndrome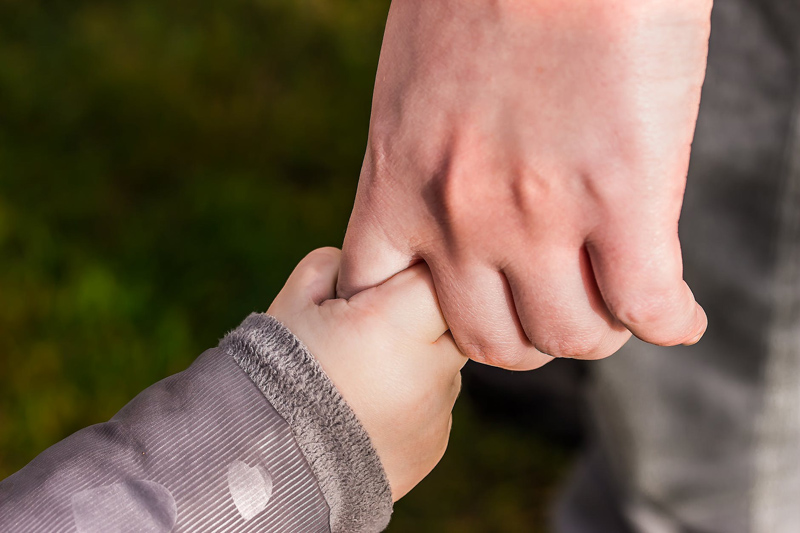 Many bilingual families who have a child with Down syndrome or other developmental disability have given their children the opportunity to learn every language spoken in the home, and by extended family members. Early intervention professionals, monolingual parents, speech therapists, educators and administrators are often surprised that learning two or more languages simultaneously is both possible and beneficial for children with Down syndrome. Bilingual children are not raised learning a first and second language - they grow up within the culture and practice of both languages.
Many years ago, parents of immigrants for whom English was a second language were told not to speak their native language with their sons and daughters, to avoid confusion between languages, difficulties with learning both, and slow integration into the mainstream English speaking community.
This bad advice may unfortunately still be given to families raising children with Down syndrome in multilingual families, for similar insignificant reasons that were bad guesses in the first place and continue to be proven wrong.
It can be devastating for a family whose child's options have been limited in this way to meet multilingual children whose families have given them every opportunity to communicate and be fully included in traditions and conversations at home and throughout their neighborhood.
Some neighborhoods have bilingual and multicultural daycare and after school programs for children whose families value culture, traditions and bilingualism.
Just as in monolingual children, the most important tool for encouraging speech and communication is an interested and patient listener. Extended family members who are more comfortable speaking their native language at home are much more likely to enjoy their time with a child relative who shares that language, and the benefits for the child are obvious.
Shared language strengthens the bonds of culture and family. Speech therapists and early childhood educators who advise families to cut a child off from the richness of experience of naturally learned languages may have been misinformed from their earliest studies and may have grown up limited by monolingualism themselves .
Specialists and education professionals should never be surprised to learn that children with Down syndrome are excellent second language learners and speakers, or that they may recognize the differences between languages at a young age; and will use phrases and words appropriately in various circumstances.
New relatives by marriage or adoption whose first language is not shared by the whole family may find their first gesture of acceptance and affection from a child who greets them appropriately, and enjoys conversing in words and phrases that demonstrate acceptance and welcome.
Those with communication disorders or articulation challenges may find it wonderful to have a second word for an important topic, action or descriptor that is quite different from one they have difficulty pronouncing. They may be soothed, encouraged and inspired by words and phrases they have heard from loved ones since infancy from multilingual family members and caregivers who have all their best interests at heart.
It is never too late to introduce a child to a second language, but the quality of understanding, clarity, participation in traditions and special cultural events, or opportunities for meaningful practice and exchanges as they grow up should never be wasted by waiting.
Infant stimulation and early intervention programs often suggest giving children greater variety and richness of experience just as bilingualism or multilingualism provides. Enriching communication opportunities within the family and in multicultural communities helps all children thrive.
Children who grow up in bilingual families learn more than a second set of words and phrases - they learn a cultural way of being and belonging, sharing and learning.
Providing early childhood professionals with articles, books or web resources can make a positive difference for your child and many who follow in your child's footsteps.
Research at the University of Washington, Seattle, at the Institute for Learning and Brain Sciences, has shown that American infants who interacted face to face with adults who spoke Chinese had the same ability to learn and speak that language as babies who grow up in Chinese families; while the same age babies who were shown only videotapes of the interaction while listening to the Chinese audio, had the same ability as infants who never heard a word of Chinese.
Browse in your local bookstore or at online booksellers like Amazon.com for books and resources like:
Unlocking the Enigma of the Second Language Learner
by Deborah Jill Chitester M.S. CCC-SLP Bilingual Speech-Language Pathologist - Second Language, Literacy & Learning Connection
https://www.SLLLC.org
How to Raise Bilingual Kids with Special Needs - Eliana Tardio
https://spanglishbaby.com/2012/10/how-to-raise-bilingual-kids-with-special-needs/
Eliana Tardio receives social media award
https://tinyurl.com/8s3gd3z
Eliana Tardio runs multiple blogs discussing the the challenges and triumphs while raising her two young children with Down Syndrome
https://www.naplesnews.com/news/2012/sep/10/san-carlos-park-woman-down-syndrome-child-blog/
Can Kids with Down Syndrome or Autism be Bilingual? YES!
https://www.youtube.com/watch?v=vOhWg0YeIMs&feature=youtu.be
How Does Being Bilingual Affect Learning? ¿De qué manera el bilingüismo afecta el aprendizaje?
How Does Being Bilingual Affect Learning? ¿De qué manera el bilingüismo afecta el aprendizaje?
https://www.ncld.org/types-learning-disabilities/executive-function-disorders/bilingualism-advantage-benefit?lang=es
https://fb.me/13FzS8JQZ
Riverbend Down Syndrome Website
Down Syndrome and Bilingualism Abstracts
Down Syndrome and Bilingualism by Johanne Ostad
Bilingualism in Mental Retardation: Some Prospective Views by Jean A. Rondal
Bilingual Children with Downs Syndrome by Sue Buckley
French Immersion for the Student with Down Syndrome: The Why.
https://www.kristaewert.com/2014/02/french-immersion-for-student-with-down.html
New approach urged for late-talking bilingual babies
https://news.yahoo.com/approach-urged-talking-bilingual-babies-210351978.html
Raising bilingual kids with special needs
by Eliana Tardío Hurtado
https://voxxi.com/2012/01/03/raising-bilingual-kids-with-special-needs/
Hearing Bilingual: How Babies Tell Languages Apart
"... bilingual babies "more cognitively flexible" than monolingual infants. ..."
Autobiography of
Aya Iwamoto
- an English major in Japan ~ on growing up with Down syndrome, prenatal testing, and learning French
https://www.mct.ne.jp/users/ayaiwamo7/My%20speech%20in%20Singapole.htm
The language abilities of bilingual children with Down syndrome
Bilingual Children with Down Syndrome: A Longitudinal Study
Cases of exceptional language in mental retardation and Down syndrome: Explanatory perspectives
Language mixing in children with Down syndrome
Language learning in children with Down syndrome: The impact of linguistic context
University of Washington - Dr. Patricia K. Kuhl
Institute for Learning and Brain Sciences
Social Interaction and the Learning Process -
How Infants Learn Language
-
https://www.uwtv.org/programs/displayevent.aspx?rid=16133
Abilities of Bilingual Children with Down Syndrome
Dr. Kay-Raining Bird, Patricia Cleave, Natacha Trudeau and Ann Sutton
https://dalnews.dal.ca/2007/07/12/bird.html
The 1000 miles of Luca - A father talks briefly about life with his son who has Down syndrome
https://vimeo.com/84061549
Office of Multicultural Affairs of the American Speech-Language-Hearing Association
Clinical Decision Making with Linguistically Diverse Learners Web-Based Training Program
https://www.clinicaldecision.umn.edu
A Multicultural/Bilingual Mainstreaming Day Care Program for Young Children with Mild to Moderate Disabilities.

https://www.eric.ed.gov
Top 10 Ways We Sabotage Our Children's Bilingualism
https://www.multilingualliving.com/2011/12/26/top-10-ways-we-sabotage-our-childrens-bilingualism/
Study: Babies try lip-reading in learning to talk
Study: Babies try lip-reading in learning to talk
"Florida scientists discovered that starting around age 6 months, babies begin shifting from the intent eye gaze of early infancy to studying mouths when people talk to them. ..."
"... That fits with research into bilingualism that shows babies' brains fine-tune themselves to start distinguishing the sounds of their native language over other languages in the first year of life. That's one reason it's easier for babies to become bilingual than older children or adults. ..."
https://www.kirotv.com/ap/ap/health/study-babies-try-lip-reading-in-learning-to-talk/nGNzZ/
Bilingual Babies Know Their Grammar by 7 Months
https://www.pediastaff.com/blog/bilingual-babies-know-their-grammar-by-7-months-12806
Blogger NinaGarcia shares her thoughts on Raising Bilingual Kids
https://mom.me/blog/8789-nina-garcia-raising-bilingual-children/
You Should Also Read:
Advocating in Multicultural Communities
Teaching the Power of Communication
Children and Sign Language


Related Articles
Editor's Picks Articles
Top Ten Articles
Previous Features
Site Map



Follow @DownSynAdvocacy
Tweet





Content copyright © 2022 by Pamela Wilson. All rights reserved.
This content was written by Pamela Wilson. If you wish to use this content in any manner, you need written permission. Contact Pamela Wilson for details.