The Power of Communication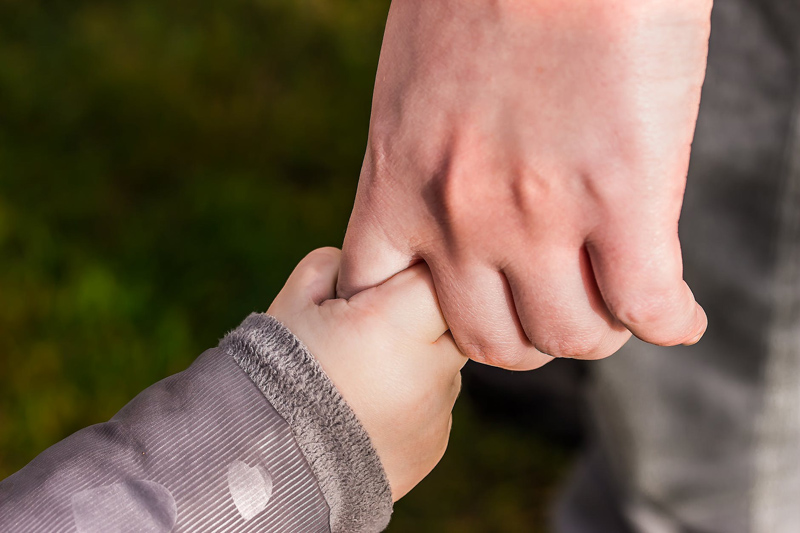 It is important to remember that any mode of communication we teach children work only if they have the power to make things happen, and they can choose what they want to say. When my son enrolled in our local elementary school, we gave him 3X5 cards fastened to a keychain, with simple pictures and phrases like "Let's play tag" or "Let's climb on the jungle gym" or "Let's play catch."
Older students were assigned to respond to the cards, and they worked very well the first few recess times. We were delighted - until he stopped using them. When I talked to his 'helper' students, they told me that at first it was fun using the cards with him, but all he wanted to do was play tag, and they did not want to play tag all the time. When the card he wanted to use stopped working, he stopped using all of them.
Later on, when he used a communication device that recorded spoken phrases into the various pushbuttons, something that he wanted in one corner was a knock knock joke. This was a perfect use for the device because one phrase is repeated several times, and out of the blue a child can change the last line whether it makes sense or not, and only his or her peers know why that is funny.
He also wanted remarks recorded that caused some of his classmates to be taken to the office, but the school staff did not allow that to be added. They were already disillusioned by the success of the knock-knock jokes. What my son most liked about this device was having his mainstream classmates volunteer to record messages about their (shared) school day, for him to 'tell' me at home. Having an interested listener is a great asset for any form of communication.
Age-appropriate communication choices could rarely be imagined by adults who learn how to program devices. I discovered that his mainstream kindergarten classmates could often "read his mind" and interpret words and sounds he made into whole conversations.
He did not pick up everything his classmates modelled. If he interrupted at story time, his remarks were always about something in the story, whereas his mainstream classmates would interrupt with something totally unrelated. He never did advance to that type of interruption, but it was wonderful to hear them explain to the teacher what he was saying, and see the smile on his face when she replied appropriately.
His classmates could finish one another's sentences in ways that could not be matched by any adult. My friends' children and most of the neighbor kids loved learning sign language and other ways to 'secretly' communicate with my son and one another. Since so many children who have communication delays or articulation challenges either give up and withdraw, or are so determined to interact they communicate through behavior adults identify as aggression, I felt very fortunate that my son had so many avenues of communication.
In first grade one of his classmates told me after I had given my beginning of the year introduction, "He tells me things he'll never tell you!" And in second grade the same boy said, "Patrick and I are going to be Marine Biologists when we grow up, and we are taking *him* with us!" I found both of these comments so alarming I can close my eyes and see my surroundings at the time I heard them.
Supporting communication among classmates and peers and helping estabish friendship does not have to be a high tech, intensive undertaking. Sometimes the friends we make are just the people who we happen to sit next to, and those who share our ordinary experiences. Our children can learn from one another if we provide simple tools and opportunities for them to grow up with expectations of belonging, and remember how we established relationships when we were young. It may not have much to do with verbal communication at all.
Every individual deserves the opportunity to express what they want known in whatever way accommodates their ability to communicate, whether in practical matters, opinions, or philosophy. Classmates, teachers, medical professionals and parents can guess wrong about what our children mean. Self-determination requires options and choices that may be taken for granted by their mainstream peers.
Browse at your local bookstore, public library, or online bookseller like Amazon.com for books on encouraging and enhancing communication like:
Communicating Partners: 30 Years of Building Responsive Relationships with Late-Talking Children including Autism, Asperger's Syndrome (ASD), Down Syndrome, and Typical Development
"We don't need a speech device -- I know what my child is trying to say."
Why that's not good enough.
https://niederfamily.blogspot.com/2013/07/i-am-not-mind-reader-and-neither-are-you.html
Resource Guide: Oral Motor Skill Difficulties Children with Down Syndrome
https://ndsccenter.org/worpsite/wp-content/uploads/2012/03/OralMotor.pdf
Newborns Sleeping Through the Night: A DANGEROUS Myth
https://www.youtube.com/watch?v=e2PfSaHwSco&feature=share
You Should Also Read:
Equine Therapy and Assistive Technology
Signing, Reading and Spelling
Boardmaker and PECS Communication Alternatives


Related Articles
Editor's Picks Articles
Top Ten Articles
Previous Features
Site Map



Follow @DownSynAdvocacy
Tweet





Content copyright © 2022 by Pamela Wilson. All rights reserved.
This content was written by Pamela Wilson. If you wish to use this content in any manner, you need written permission. Contact Pamela Wilson for details.