Children and Sign Language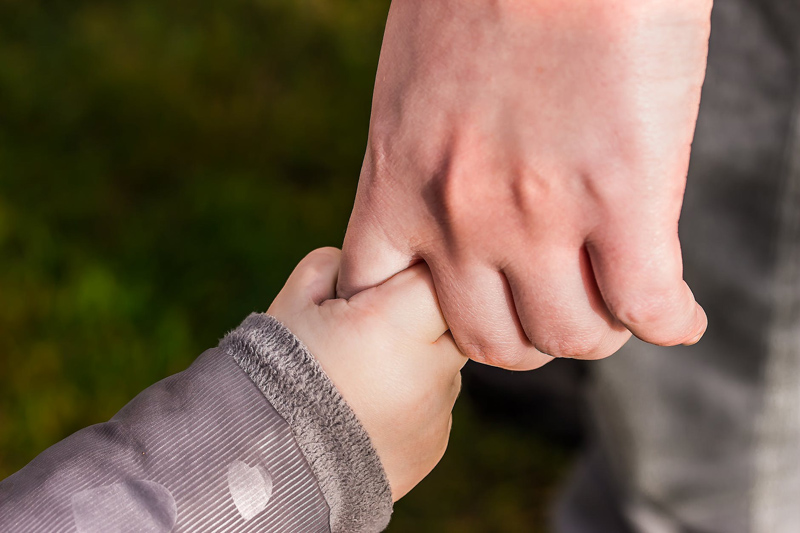 More preschoolers, kindergarteners and primary grade children are using sign language today than ever before. Part of this is due to the popularity of teaching babies and toddlers signs so they can communicate without waiting for speech development. Children with speech delays and communication disorders are being recognized and supported earlier as preschool and kindergarten screenings alert teachers and parents.
It seems to me that in addition to being an early experience with communication, and reducing frustration, learning sign language helped my son put together more complicated ideas and see similarities between otherwise unrelated objects and events.
Signs also seemed to help when he had 'word retrieval' problems in preschool and kindergarten, when one speech therapist used something akin to today's 'cued speech' to help him express himself.
Teaching babies to communicate using sign language before they are able to say words has become common enough that we saw Robert DeNiro's character (as a proud grandfather) promoting it in "Meet the Fockers."
Many infant stimulation and communication building techniques that have been developed for early intervention with babies at risk and those who were born with developmental disabilities find their way into mainstream "Mommy and Me" and other classes for babies and toddlers.
Some families whose children were born with Down syndrome, or who have been diagnosed with language or communication delays, still worry that learning sign language will hinder their child's articulation or communication development, instead of enchancing or encouraging the spoken word as it does for so many children.
Early intervention and special education teachers often prefer Signing Exact English (SEE) rather than American Sign Language (ASL) so that children learn spoken word order rather than ASL word order.
Learning to sign letters for "finger spelling" is often a child's first introduction to spelling family names and written words, so children who learn sign language may recognize written names and other words earlier than their peers.
Some parents feel that the actual signs their babies use look so different from the model signs, using them will not benefit the child.
Of course, just like spoken language, communication is often more than 50% having a consistently interested 'listener' - so letting a child learn the power of communication by providing the target response is more important than a child's physical ability to get the sign anywhere near perfect.
My son's toddler and preschool friends enjoyed learning simple signs when they were small, and many followed up on their early experience, as he did, when sign language was offered as a high school class.
Learning signs in childhood can help give children an appreciation for people of other cultures and ethnicities, just like early introduction to spoken foreign languages. It shows respect for our neighbors who rely on sign language and the written word for communication, both forms of 'secret languages' that inspire the imagination and intelligence of all children.
If you are interested in teaching your child sign language, there are many products available. You may find books, flashcards, videos or DVDs about teaching sign language to babies and children at local booksellers, your public library, or online retailers.
Baby Sign Language
is helpful for every child who is frustrated when we are slow to understand their ideas or desires.
See other books on Sign Language for children and adults.
A Role for Sign Language Interpreters: Preserving the Linguistic Human Rights of Deaf People
https://www.streetleverage.com/2012/09/a-role-for-sign-language-interpreters-preserving-the-linguistic-human-rights-of-deaf-people/
This article is relevant for children with communication delays as well as
children growing up deaf:
Language acquisition for deaf children:
Reducing the harms of zero tolerance to the use of alternative approaches
https://www.harmreductionjournal.com/content/9/1/16/abstract
PDF of full article can be found at
https://www.harmreductionjournal.com/content/pdf/1477-7517-9-16.pdf
Children with Special Needs Using Sign Language
https://www.babies-and-sign-language.com/special-needs.html
Benefits of Sign Language for Babies with Hearing Loss
https://www.babies-and-sign-language.com/deaf-baby-infant-child-children-signing-asl.html
Apraxia and Sign Language Benefits
https://www.babies-and-sign-language.com/apraxia-sign-language-speech-benefits.html
Down Syndrome and Sign Language Benefits
https://www.babies-and-sign-language.com/downs-syndrome.html
Autism and Signing Benefits
https://www.babies-and-sign-language.com/autism.html
Multicultural - Hispanic or Latino Deaf Community
Fast-Growing Segment of the Deaf Community
https://deafness.about.com/cs/subcultures/a/hispanic.htm
Mainstreaming vs. Deaf School (Part II)
https://www.deaf-culture-online.com/mainstreaming-vs-deaf.html
Deaf Culture Online:
Baby Sign Language
https://www.deaf-culture-online.com/baby-sign-language.html
Is a Cochlear Implant Right for Our Son?
https://sunshinepraises.com/2014/01/is-a-cochlear-implant-right-for-our-son.html
You Should Also Read:
Baby Sign Language
Equine Therapy and Assistive Technology
Encouraging Late Talking Children


Related Articles
Editor's Picks Articles
Top Ten Articles
Previous Features
Site Map



Follow @DownSynAdvocacy
Tweet





Content copyright © 2022 by Pamela Wilson. All rights reserved.
This content was written by Pamela Wilson. If you wish to use this content in any manner, you need written permission. Contact Pamela Wilson for details.