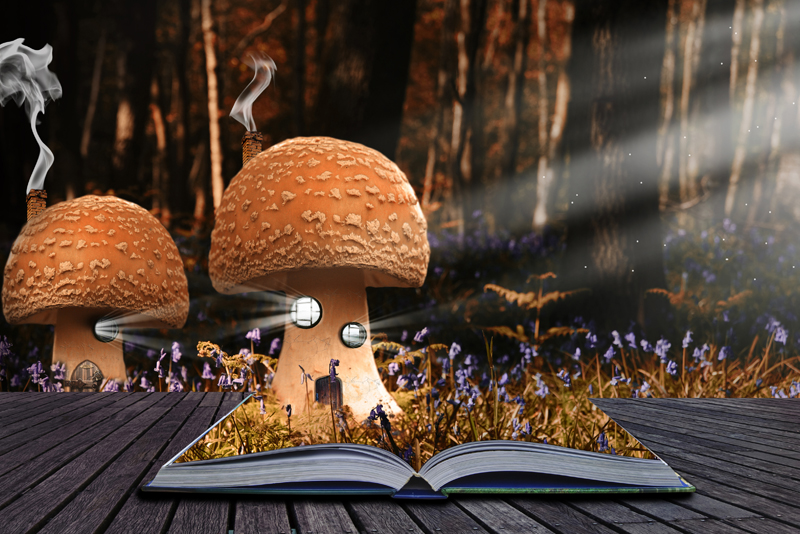 Lions at Lunchtime Magic Tree House Book #11
takes young readers to the Plains of Africa. Mary Pope Osborne's book introduces the animals of the area to third and fourth graders. Also, they meet a human inhabitant of the area, a Masai warrior.
Jack and Annie go to Africa to solve one of Morgan le Fay's Ancient Riddles. The Frog Creek kids travel in a magic tree house which is a
time portal
. The tree house is a gift from Morgan le Fay. She is a Master Librarian from Camelot.
Eight-year-old Jack and his seven-year-old sister, Annie, arrive on the Plains in late spring. It is migration time. There are many animals drinking water from the swollen river. The giraffes, zebras, wildebeest and Thomson's Gazelles prepare to cross the river.
Jack uses his book of facts to learn about the animals. Readers learn along with him. The Frog Creek kids see other wild animals.
Lions at Lunchtime Magic Tree House book #11
is a great book to introduce young people to the animals and the people of the Plains of Africa.
Mary Pope Osborne explains the term "migration." Also, she explains how migration is a major part in the animals' life. She explains the order in which the animals cross the mighty river. Ms. Osborne writes of the dangers they encounter in and out of the river.
Sal Murdocca's drawings of the bespectacled Jack and impulsive Annie decorate the pages. His sketches of the Masai warrior and the animals are realistic. Therefore, the third and fourth graders have a visual picture to correspond to the people and animals seen by Jack and Annie.
Do not allow all the information in the book deter you from it. That is the beauty of
Mary Pope Osborne's books
. There are a lot of action and humor to intrigue young readers. Ms. Osborne doesn't preach to children. They have a fun read and learn at the same time. That is why they are popular with both children and parents or teachers.
Lions at Lunchtime Magic Tree House #11
is one of the best in the Magic Tree House series.
Random House offers a great value for Magic Tree House fans, Magic Tree House Boxed Set Books 9-12. It includes
Dolphins at Daybreak
,
Ghost Town at Sundown
,
Lions at Luchtime
and
Polar Bears Past Bedtime
.
Take the Magic Tree House Game/Quiz
Test your knowledge of Jack and Annie adventures.
Click for Quiz
Drop in the forum. Share your favorite book! Sign up to receive the Children's Books Review newsletter. Do not miss any future articles.
Picture Books for Children
Children Books with Kittens and Cats
Children's Books
Dr. Seuss Books
Don Freeman's Books
Stan Berenstain's Books
List of Magic Tree House Books and Fact Tracker Books
Chronicles of Narnia Books
A Series of Unfortunate Events Books
Note:
Lions at Lunchtime
by Mary Pope Osborne review copy is from the public library. Check the related Fact Tracker books,
You Should Also Read:
Early Reader Chapter Books
Blast to the Past Book Collection
Series and Sequels Books for Children


Related Articles
Editor's Picks Articles
Top Ten Articles
Previous Features
Site Map





Content copyright © 2022 by Taisha Turner. All rights reserved.
This content was written by Taisha Turner. If you wish to use this content in any manner, you need written permission. Contact Launa Stout for details.