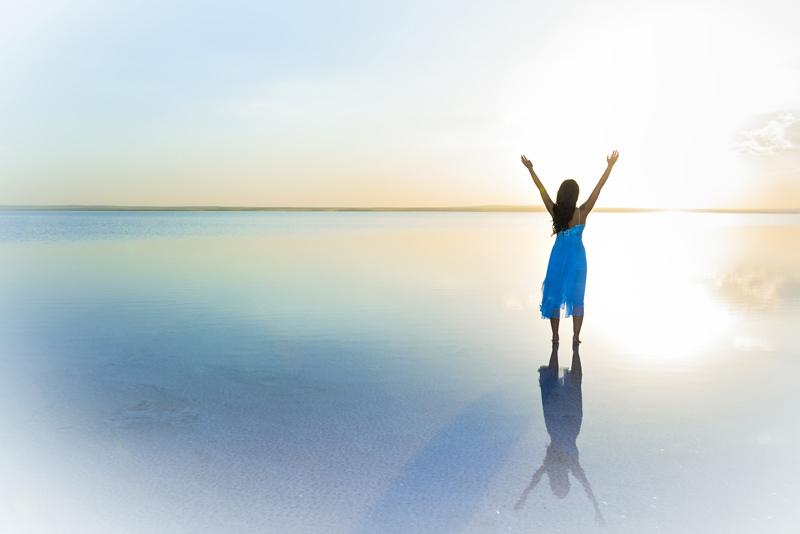 Summer and winter both bring extreme changes in the relative humidity levels in the air we breathe. Summer tends to have higher humidity, while winter tends to have lower levels of relative humidity. Extremely high or low levels of humidity can have a drastic effect on asthma. We will look at relative humidity, how it affects asthma, and what you can do to help yourself and your family stay healthy when humidity levels are too high or too low.
Relative Humidity
Relative humidity is the measurement of the amount of water vapor in the air; levels of moisture in the air change according to weather conditions, including changes in temperature and pressure. Relative humidity varies by season, with summers typically being more humid than winter or vice versa, depending on the environment where you live.
Effects of Relative Humidity
Humidity levels can have a drastic effect on the human body. Our bodies use evaporative cooling to help regulate body temperature. In other words, the body produces sweat that is evaporated into the air, which helps to lower body temperatures. However, when relative humidity levels are high, evaporative cooling is no longer effective. High levels of water vapor in the air keep sweat from evaporating as efficiently, which makes us feel warmer. Our bodies also have to work harder to breathe when temperatures and humidity levels climb.
Relative humidity also affects the level of various asthma triggers in the air. Asthma triggers such as mold, pollen and house dust mites thrive with higher levels of humidity. However, low levels of humidity can also be bad for asthmatics. Low humidity makes the air dryer to breathe, which in turn irritates the airways by drying the mucosal membranes. The mucosal membranes help the body to keep out bacteria, viruses and asthma/allergy triggers. When the mucosal membranes are too dry and irritated, allergies and asthma may worsen, and we can become more susceptible to various bacterial and viral infections.
How to Find Relief
Humans are typically comfortable in an environment where the relative humidity is between 30% and 50%. When humidity levels climb higher than 50%, asthma triggers (mold, pollen, and dust mites) thrive. Doctors recommend their patients keep humidity levels in the home at or below 50% in order to avoid the growth of mold and house dust mites. You can use your whole house air conditioner to keep humidity levels down in your home, or use a dehumidifier to help remove moisture from the air. It is very important to follow all the manufacturer's directions for maintenance and cleaning of your air condition and/or dehumidifier. Filters and dehumidifiers can harbor bacteria and mold if not kept clean and in good working order.
When the relative humidity is below 30%, you can use a humidifier to help increase moisture in the air. You can also use simple methods to put more moisture into the air, such as boiling water on the stove, placing containers of water in the rooms of your home, or taking a warm shower and leaving the bathroom door open to vent the moisture to the rest of the house. However, it is important to be sure to monitor humidity levels and keep them at 50% or lower in order to avoid mold, mildew and house dust mites.
The last tip is about your asthma medications. The first level of caring for your asthma is to take all of your medications on time and as prescribed by your doctor. This is the best way to control your asthma at any time of the year, even if humidity levels are too high or too low.
If you have an asthma flare during humidity changes, or if your asthma worsens into an attack, be sure to contact your doctor right away for help.
Please check out my new book
Asthma Tips & Advice
Now also available on Amazon
Asthma Tips & Advice
You Should Also Read:
Control of Dust and Dust Mites
Understanding Asthma Signs & Symptoms
Spring Allergies, Sneezing and Wheezing


Related Articles
Editor's Picks Articles
Top Ten Articles
Previous Features
Site Map



Follow @SherryAsthma
Tweet





Content copyright © 2021 by Sherry Vacik. All rights reserved.
This content was written by Sherry Vacik. If you wish to use this content in any manner, you need written permission. Contact Sherry Vacik for details.