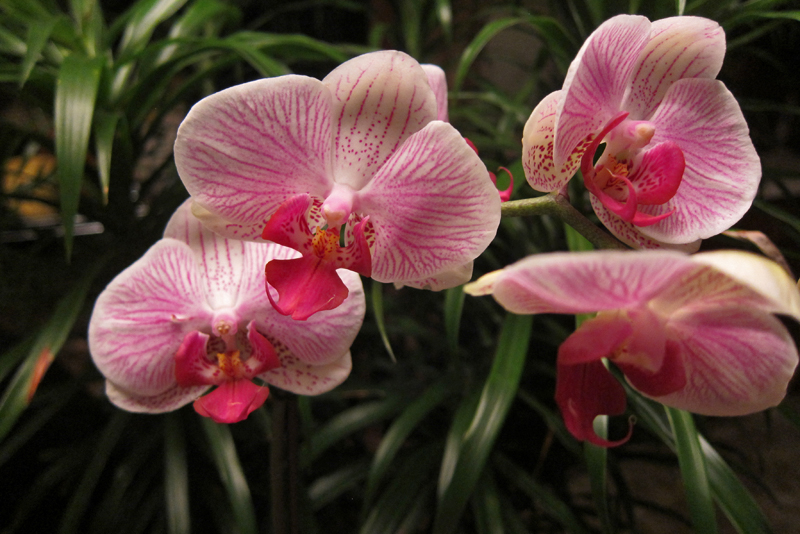 General articles and links on how to grow orchids on mounts, in terrariums, hydroponically, etc.
Cutting Orchid Keikis


Some orchids produce babies called "keikis." Here´s how to take them and make a new plant.
Different Growth Media for Orchids


When growing orchids, what kind of material is best for the orchids to grow in? Though there are many different options available in the market, you can still try out new materials, keeping in mind the basic requirements of orchids.
Grow Native Orchids in Your Garden


Growing native orchids in your garden is a rewarding experience.
Growing Orchids as Houseplants


Orchids growing in your garden, patio provide good visual effects, but how about mystifying your indoor with them? You can grow them as houseplants just as easily. You just need to try.
Growing Orchids in a Terrarium or Wardian Case


Terrarium or Wardian Case culture for orchids.
How to Make an Orchid Tree


An orchid tree is a great way to grow and display orchids. Here are some ideas on how to make and display one.
Maudiae Paphs


Paphs are one of the best orchids to grow in the home. Learn about one group of hybrids that is growing in popularity.
Misting Systems for Orchids


Misting systems are used to provide humidity and reduce temperature in orchid habitats and greenhouses. Two of the most economical types are discussed here.
Mounting Orchids


Mounting your orchids is one of the best ways to grow them. Learn how to do it.
Mounting your orchids


Mounting nearly replicates the natural environment, try it for your epiphytic orchids .... and also for other orchids.
Semi-Hydropinics (S/H)


I recommend the semi-hydroponic method of growing for orchids. You should give it a try!
Semi-Hydroponic Orchid Growing


Growing orchids using Semi-Hydroponic (S/H) cultural methodology.
Should I Repot My New Orchid?


Here is some helpful information on repotting your new orchid.
Tree Fern as a Mounting Platform


Tree fern as a mounting material for orchids is helping cause the endangerment of these plants in the wild. We should use other mounts.
Using Water Beads For Growing Orchids


The tiny water beads are capable of storing amazing amounts of water. Can these be used for growing orchids? How and what are the advantages of water beads? To know more on this, please read on.
Editor's Picks Articles
Top Ten Articles
Previous Features
Site Map
Content copyright © 2018 by . All rights reserved.
This content was written by . If you wish to use this content in any manner, you need written permission.
Contact Anu Dharmani for details.