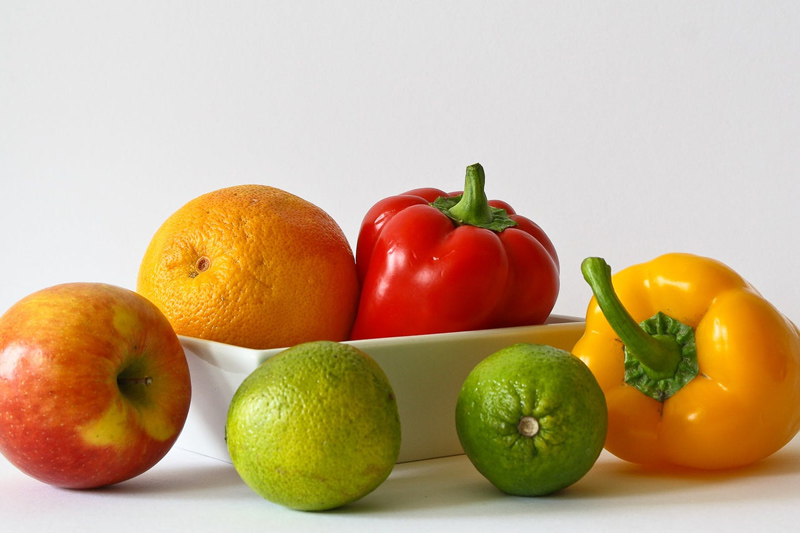 Strawberries are my favorite food – a ripe strawberry tastes like the warm promise of summer and transports me to my mother's late-spring garden. Five years old again, in my mind's eye I sit in the dirt and eat berries as quickly as I can pick them. Heaven.

Strawberries are low in calories (32 per cup of whole berries)and high in dietary fiber and vitamin C. They also provide calcium and iron.

The delicate strawberry is picked by hand and packed for shipment in the field. Rinse well in cold water before serving. If you are concerned at all about pesticide and herbicide residue in your food, organic strawberries make sense; it is impossible to wash strawberries as thoroughly as you do something like an apple.

If I must be civilized and share my strawberries with company, this is one of my favorite recipes. It's easy, low-fat, and complements the strawberry's perfect flavor.

Strawberry Pizza
Vegetable oil cooking spray
1 8-oz package low fat cream cheese, divided
2 tablespoons unsalted butter
1 cup baking mix
2 Tablespoons honey
¼ cup granulated sugar
1/4 teaspoon grated lemon zest
1 ½ quart fresh strawberries

Preheat oven to 425 degrees Fahrenheit. Lightly spray a 12-inch pizza pan with cooking spray. Cut 3 ounces of cream cheese and butter into baking mix. Mixture will consist of coarse crumbs. Form the dough into a ball and then pat out the dough in the pizza pan. Be patient and work with it; crust will be very thin. Bake for about 8 minutes on the top rack, or until crust is lightly brown. Cool.

Cream together 5 ounces of cream cheese, honey, ¼ cup sugar, and lemon zest until smooth.

Assemble the pizza right before serving. (The crust becomes soft if assembled too far in advance of serving. It still tastes great, but lacks that pizza-like crunch.) Spread the cream cheese filling on the cooled pizza crust. Rinse, pat dry, and slice the strawberries; arrange them on top of the cream cheese spread.

Cut into 10 to 12 wedges and serve. Use other fruits in addition to, or instead of, the strawberries for variety.

Note: Baking mixes are often high in saturated fats, so read the labels. I used Heart Smart Bisquick Pancake and Baking Mix recently, and the pizza turned out fine. Whole wheat baking mixes are also available in some areas and would also be a good choice.
You Should Also Read:
Healthy Dessert Recipes
Berries -- Cancer Bullies
Growing Strawberries


Related Articles
Editor's Picks Articles
Top Ten Articles
Previous Features
Site Map





Content copyright © 2023 by Kathy L. Brown. All rights reserved.
This content was written by Kathy L. Brown. If you wish to use this content in any manner, you need written permission. Contact Megan Mignot for details.