The Drinks of Mexico – Horchata Recipe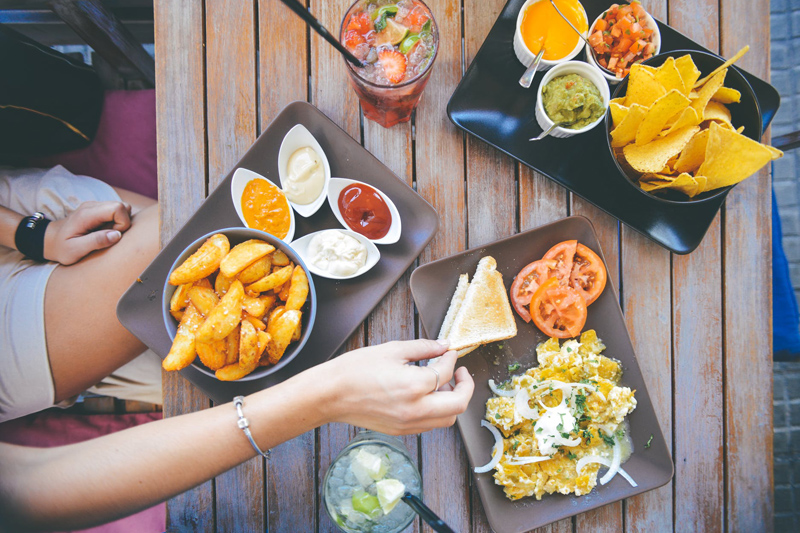 While grains and nuts may not strike one as obvious ingredients with which to make drinks, they form the basis of a number of traditional tipples such as whisky and beer or the more exotic nut liqueurs like Frangelico. In Mexico, they are used to concoct horchata, one of the most popular "aguas frescas", fresh waters, which are sold in "vitroleros", huge glass jars, at market stands, in ice-packed barrows on the street - a very Mexican sight, and in restaurants.

Horchata seems to have originated in Valencia, Spain, where it is known as "orxata", and was initially made with barley; however, when the Moors occupied southern Spain in the 8th century, they introduced the Egyptian tiger nut and horchata evolved into "orxata de chufa", tiger nut milk. The tiger nut is in fact a tuber rather than a nut, and while one does occasionally come across an horchata de chufa in Mexico, it is far more often made of grains, particularly rice (although in the Yucatán peninsula, barley is used to make the local version of horchata, "agua de cebada"). In addition to the grain, nuts like cashews and almonds, and sesame, pumpkin and melon seeds find their way into the recipe and all add their own individual flavour as well as richness and nourishment; and lastly, a variety of spices, among them vanilla, cinnamon and nutmeg, contribute their aromatic magic. A chocolate version is popular in the early morning, and soft fruit like strawberries or mangoes is also frequently included, bringing horchata very close to a smoothie.

Although horchata is sweet, it is a widespread accompaniment to a meal, and one of its greatest talents is that it calms and comforts a chilli blasted palate, thereby making it an excellent antidote to spicy food - its cool, creamy flavour and consistency numb the pain and quench the oral inferno almost instantly! It also has the reputation of curing a hangover just as quickly, and settling an upset stomach.

Horchata is available now in bottles, either as a concentrate or syrup which can be diluted with water or milk, or in a ready to drink form. Needless to say, these commercial versions cannot even begin to compare to the real thing, and although horchata does take a certain amount of effort to make, it keeps well as it contains no dairy. An essential part of the process is to strain it carefully in order to achieve a smooth, velvety, utterly soothing texture - any hint of grittiness and bits of ground rice or nuts are sure to spoil the drink completely. One time-saving solution is to use rice flour and ground almonds rather than soaking and grinding whole rice and nuts, and the result is acceptable if a bit thin tasting and lacking in rice pudding type comfort, so if you can manipulate your schedule to include the traditional steps of soaking and grinding, you will not be disappointed. And if you want to be truly authentic, you can grind everything in the time-honoured way, on a slab of lava rock....

Horchata

Makes about 600 ml/1 pint

250 g/9 oz rice
200 g/ oz toasted slivered almonds
1 litre/4 1/4 cups boiling water
1 x 10 cm/4 in cinnamon stick, broken up
1 wide strip each of lime, lemon and orange peel
10 ml/2 tsp vanilla extract
Agave nectar, runny honey or sugar to taste
Ice cubes

Place the rice and almonds in a bowl and pour the boiling water over them. Add the cinnamon stick and citrus peels, cover with a cloth and leave to soak overnight, by which time the rice and nuts will have swollen and absorbed some of the water.

Transfer the mixture to a food processor or blender, and process until very smooth. This takes a bit of time as the rice and almonds, although considerably softened by their long soak, will still have some texture to them.

Place a large sieve over a bowl and line it with three layers of cheese cloth or disposable kitchen cloths like Jay cloths. Pour in the rice mixture and, using a wooden spoon, stir it and push it through the sieve. This does not take all that long, but if you get bored, set it aside while you do something more pleasurable and come back to it later – by then a fair amount of liquid will have soaked through of its own accord. When the rice and almond mixture looks fairly dry, twist and squeeze the cheese cloth gently with your hands to extract any remaining liquid. Stir in the vanilla and sweetener and refrigerate until cold.

Serve the horchata in tall glasses with an ice cube or two.

Horchata will keep in the refrigerator for 5 days before it starts to lose its aroma and richness.


You Should Also Read:
The drinks of Mexico - Jamaican water
The Drinks of Mexico - Fruit Cooler Recipes
The Drinks of Mexico - Tamarind Water Recipe


Related Articles
Editor's Picks Articles
Top Ten Articles
Previous Features
Site Map





Content copyright © 2022 by Isabel Hood. All rights reserved.
This content was written by Isabel Hood. If you wish to use this content in any manner, you need written permission. Contact Mickey Marquez for details.