Beneficial Herbs for Cats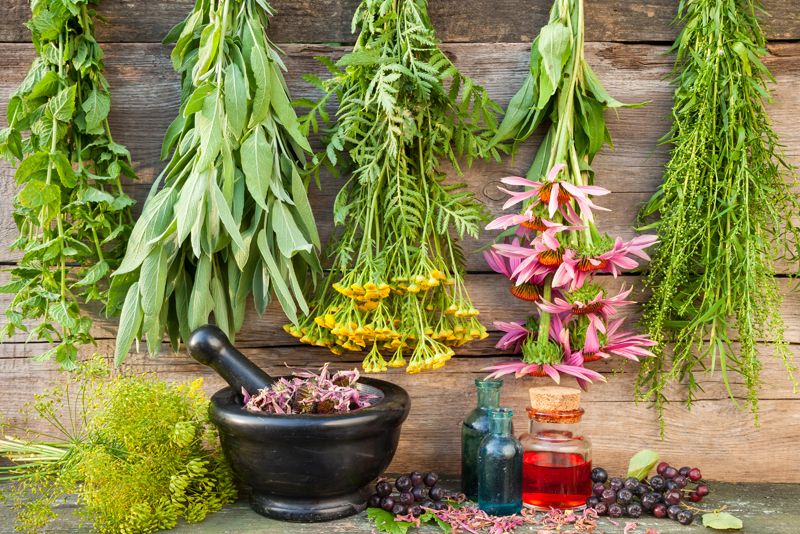 We have had the pleasure of having both cats and dogs for nearly all our life. We personally think of them as members of the family and believe they should be treated with love and respect, especially if you realize what they can do for our health.
Did you know that by having a cat, you are less likely to die of cardiovascular disease? Not only that, you can reduce the risk of heart attacks. Your cat will help improve your immune function by being there to comfort you when you are sick, which boosts the immune system. A cat can decrease your chances as well as your children's chances of developing allergies and even asthma.
A feline companion can also reduce your blood pressure, lower triglycerides, lower your cholesterol, reduce your risk of stroke and reduce your stress, anxiety and improve your mood (depression, loneliness), help with autism, and even help you live longer! Why not give back to them by choosing some purrfect herbs for their health and happiness?
Catnip
is loved by kitties all over the world. Ours can't wait for the "sprinkles" on her cat toys and scratchers. It also makes her VERY happy as it relieves stress and nervousness.
Cat Thyme
is similar to catnip except for its terrible odour. This can be used if your cat doesn't like catnip.
Valerian
is of course used by humans to get a good night's sleep and to relax. However, this is the opposite for cats and can actually stimulate Mr. Lazybones into a more energetic kitty. This is a great plant for your cat to nibble on for good health.
Peppermint, Pennyroyal and Rosemary
can be used in combination to help rid kitty of fleas. Do not allow your cat to swallow the Pennyroyal as it can be extremely harmful.
Licorice Root
is so good to chew on. Did you know you can give it to your cat? It is great to sooth their itchy skin and helps them with their allergies and the endocrine gland, which affects metabolism, growth and mood, as well as digestive issues and respiratory problems like colds, since it soothes mucus membranes. Licorice root also aid blood cleansing and has anti-inflammatory properties, so it can be very valuable for cats with arthritis.
Cat's Claw and Dandelion Root
is again great for both humans and cats with allergies, as it contains natural cortisone.
Goldenseal
is used as a natural disinfectant on wounds, and in combination with saline may help reduce swollen eyes due to infections and allergies.
Please always do your research and consult with your physician (in this case your Vet), naturopath, or health care provider before taking any home remedies or supplements or following any treatment suggested on this page. Only your health care provider, personal physician, or naturopath can provide you with advice on what is safe and effective for your unique needs or to diagnose your particular medical issue.


Related Articles
Editor's Picks Articles
Top Ten Articles
Previous Features
Site Map





Content copyright © 2019 by Bettina Thomas-Smith. All rights reserved.
This content was written by Bettina Thomas-Smith. If you wish to use this content in any manner, you need written permission. Contact Bettina Thomas-Smith for details.