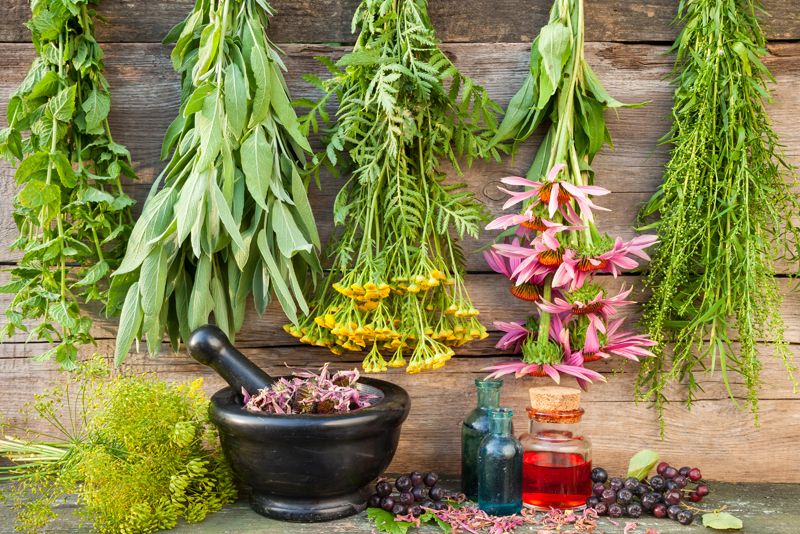 This is the season where we start planting our herb gardens. One thing to keep in mind with that is what the garden might attract. If you are a lover of hummingbirds, then this will be right up your alley. These wonderful little birds aren't just a welcome addition to our yard for the summer; they also help keep the bug population down. Wow, they are beautiful and useful!
With approximately 330 species of humming birds, herb gardens are some of their favorite things for these wonderful little birds to visit for nectar. These beautiful little birds only weigh between 2- and 20 grams. Welcoming hummingbirds into our gardens not only gives us great enjoyment of their beauty and vibrant winged antics but they are an added benefit to our garden. They have a remarkable insect eating ability. Hummingbirds must consume twice their weight in food each day. For hummingbirds, a large segment of their diet includes insects which provide vital protein for their diet –no-see-ums and mosquitoes beware!
We know that Hummingbirds love red and orange so it is good to keep that in mind when picking the plants and flowers. However, you might be surprised at what else they are attracted too. If you want to catch the attention of these lovely little birds to your garden, try some of these herbs in your garden this year.
• pineapple sage
• cat mint
• common culinary sage (Salvia officinalis)
• lavender
• bee balm
• globe thistle
• goldenrod
• mint
• mallow
These common flowers will get their attention too:
• snapdragon
• shasta daisy
• sweet alyssum
• aster
• clove pink
• fuchsia
• trumpet vine
• zinnia
Hummingbirds sip nectar from many herbs that produce tubular flowers, including most members of the mint and sage families as well as lavender and mallows. Native to eastern North America, bee balm also is called bergamot. In addition to hummingbirds, bee balm attracts bees.
The same sage you use in your recipes will lure hummingbirds when it blooms, yet there are other sages (also called salvias) that are essential in a hummingbird garden. One of the best is pineapple sage. Hyssop is but one of several species of Agastache ideal for herb gardens that also stands up to drought.
So whether you grow herbs for your health or to attract wildlife to your garden you can't go wrong with all the benefits they bring!
Please always do your research and consult with your physician, naturopath, or health care provider before taking any home remedies or supplements or following any treatment suggested on this page. Only your health care provider, personal physician, or naturopath can provide you with advice on what is safe and effective for your unique needs or to diagnose your particular medical issue.


Related Articles
Editor's Picks Articles
Top Ten Articles
Previous Features
Site Map





Content copyright © 2023 by Bettina Thomas-Smith. All rights reserved.
This content was written by Bettina Thomas-Smith. If you wish to use this content in any manner, you need written permission. Contact Bettina Thomas-Smith for details.