Sickle Cell Disease in Children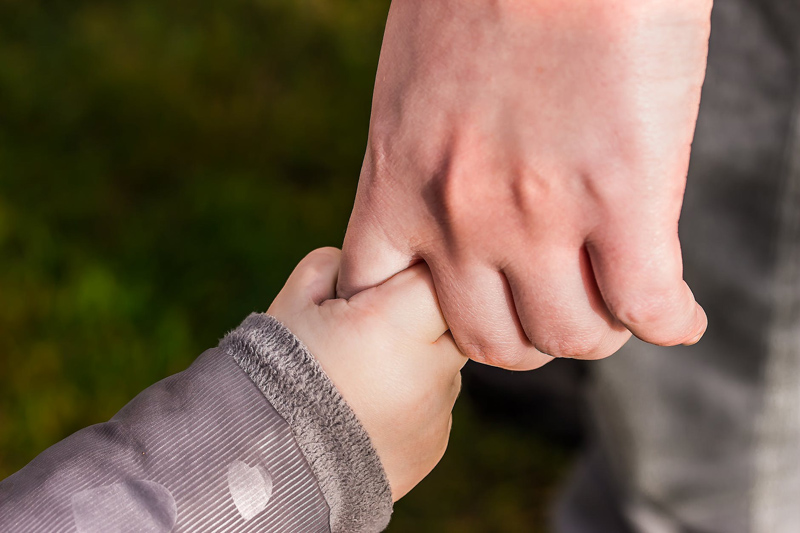 If your newborn or young baby has been diagnosed with Sickle Cell Disease, you have questions and concerns that are better asked of a medical specialist with extensive knowledge and experience with the condition who can also consult and work with your child's pediatrician.
Sickle Cell Disease, previously known as Sickle Cell Anemia, is a condition where red blood cells have a 'C' shape, like an old fashioned farming tool, the sickle. Families may find surprisingly little up to date information or helpful discussions and a great deal of sensationalized misinformation about Sickle Cell Disease, even though affected individuals have strong management plans and there is ongoing research into treatments and a possible cure in the near future.
You will stand as your child's first line of defense against the challenges of Sickle Cell, being aware of any new symptom, complication or difficulty that needs to be reported to the doctor and treated at home or in a medical setting. Some of the care guidelines are simple and practical, like making sure your baby or child has lots of fluids, gets plenty of rest, and is protected from extreme temperatures.
Because immediate and specific medical intervention may often be required during the newborn period and infancy to give your beautiful baby the best options and opportunities for better health with less pain, an early diagnosis is extremely important. Fortunately there are knowledgeable blood specialists and sickle cell clinics throughout the United States who are dedicated to helping children experience their best quality of life.
When a baby or child is diagnosed with Sickle Cell disease, medical professionals immediately begin treatment to manage the symptoms and any severe pain associated with the disease, as well as to avoid complications that can be debilitating or life-threatening. Your child may require daily doses of antibiotics, and regularly scheduled immunizations will be of greater importance. Some children who have severe complications require blood transfusions to replenish red blood cells. Our children deserve the best possible interventions, comfort and support.
Sickle Cell Disease is a genetic anomaly that is more common in families with certain ethnic backgrounds. The original gene mutation gave individuals who had one sickle hemoglobin gene a greater likelihood of surviving a deadly form of malaria epidemic in parts of Africa, the Mediterranean basin, the Middle East, and India.
Carrying one sickle cell gene does not usually cause difficulty but when a child inherits a gene for it from both parents they may experience anemia due to the short life of sickle cell hemoglobin cells (ten to twenty days rather than 120 days); and pain, due to the difficulties of the somewhat stiff and odd shaped cells to pass through small blood vessels, that also is a risk to organs and vital tissues.
An excellent simple explanation of the cause and different varieties of sickle cell disease can be found online at
Kids Health
that includes a description of terms like: hemoglobin SS disease (sickle cell anemia)as well as 'hemoglobin SC disease' and 'hemoglobin S beta thalassemia' that are caused by inheriting a different kind of sickle cell gene from each parent.
A New York Times article reports that newborns in all 50 states have been routinely tested for sickle cell disease since 2006. Symptoms especially dangerous in unscreened babies and children include high fever at three to six months old due to the bacterial infection *pneumococcus; mild to severe anemia; acute chest syndrome; aplastic crisis; painful swelling of the hands and feet; severe bacterial infection; severe pain, especially when dehydrated or in cold weather; enlarged spleen; and stroke.
Research, information and support for children and families affected by Sickle Cell has never been greater than it is today. In recent years a genetically engineered strain of mice that show some characteristics of sickle cell disease was introduced so that researchers have a better chance of finding treatments and a cure.
Currently there are many treatments being studied for effectiveness in reducing complications and symptoms, and a possible cure, including the use of fetal hemoglobin, Clotrimazole, bone marrow transplantation, and gene therapy. See:
The ASCAA - What is the Future of Sickle Cell Anemia Treatment
for more information. Always follow up information or advice you may have found via magazine articles or websites with your child's medical team. Advice from individuals who have grown up with Sickle Cell disease and recommendations from their families may not be appropriate for your son or daughter, but may provide another set of questions or concerns that should be shared with professionals at your child's specialty clinic or with an experienced doctor who is consulted for a second opinion.
Browse at your public library, local bookstore or online retailer for books about Sickle Cell Disease, like
Hope and Destiny: A Patient's and Parent's Guide to Sickle Cell Anemia
Easing the Pain of Sickle Cell Disease
https://ow.ly/D8E7C
https://well.blogs.nytimes.com/2014/10/20/sick-cell-disease-children/?_php=true&_type=blogs&ref=health&_r=0
FDA "Voice of the Patient" Sickle Cell Disease report
https://1.usa.gov/1nF1HC3
NIH scientist transforming treatment of sickle cell disease
https://www.washingtonpost.com/politics/federal_government/nih-scientist-transforming-treatment-of-sickle-cell-disease/2014/08/05/bafe3d4c-1ca6-11e4-ae54-0cfe1f974f8a_story.html
New York Times: Making Sickle Cell Disease a Manageable Illness
https://www.nytimes.com/ref/health/healthguide/esn-sickle-cell-ess.html
Basic Facts About Pediatric Sickle Cell Disease
https://www.luriechildrens.org
Ten years of Living With Sickle Cell
Ten years of Living With Sickle Cell
https://www.aphlblog.org/2012/09/happy-birthday-to-ary-10-years-of-living-with-sickle-cell/
Vallejo blood drives to help sickle cell patients
https://www.timesheraldonline.com/news/ci_20914985/vallejo-blood-drives-help-sickle-cell-patients-target
NATA Re-Issues Guidelines On Reducing, Preventing and Treating Exertional Sickling in Athletes
https://www.momsteam.com/exertional-sickling/nata-guidelines-reducing-preventing-treating-exertional-sickling-in-athletes
Malvern's TAIBU spreads awareness on sickle cell disease
https://www.insidetoronto.com/community/health/article/1379275
South Florida Girl cured of Sickle Cell
Bone Marrow Transplant from Perfect Match Brother
https://www.local10.com/thats-life/health/South-Florida-girl-cured-of-blood-disorder/-/1717022/15155542/-/mm8687/-/index.html
Chicago Woman Cured of Sickle Cell Disease
First Midwest patient to receive a successful stem cell transplant without chemotherapy
https://www.sciencedaily.com/releases/2012/06/120618194714.htm
Dialing down sickle cell disease
Study in mice says dialing up fetal hemoglobin may bring new therapies
https://news.harvard.edu/gazette/story/2011/10/dialing-down-sickle-cell-disease/
GSCDN video
GSCDN video: An introduction to the Global Sickle Cell Disease Network
This network is part of the Programme for Global Paediatric Research (PGPR) based at The Hospital for Sick Children (SickKids) in Toronto, Canada. The Network is a community of sickle cell disease clinicians and scientists committed to working together to advance clinical care and further research in sickle cell disease.
https://www.youtube.com/SickKidsInteractive
Starlight Children's Foundation
Sickle Cell Slime-O-Rama Game
https://www.starlight.org/washington/sicklecell/
Story about a Starlight Prom - scheduled each May in the Seattle area
https://www.king5.com/on-tv/evening-magazine/Starlight-Prom-148535325.html
Hydroxyurea
Drug helps prevent sickle cell pain even in young children
https://www.miamiherald.com/2011/05/12/2214626/drug-helps-prevent-sickle-cell.html
You Should Also Read:
Advocating in Multicultural Communities
Pain Management for Children with Disabilities
Medical ID Bracelets for Children and Teens


Related Articles
Editor's Picks Articles
Top Ten Articles
Previous Features
Site Map



Follow @DownSynAdvocacy
Tweet





Content copyright © 2021 by Pamela Wilson. All rights reserved.
This content was written by Pamela Wilson. If you wish to use this content in any manner, you need written permission. Contact Pamela Wilson for details.