Twins and Childhood Disabilities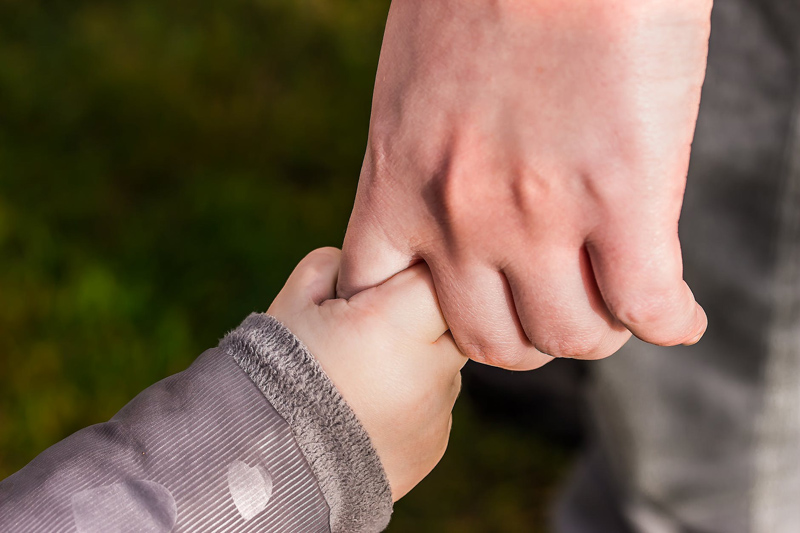 Welcoming babies who arrive as twins or triplets may require more care and planning than their family or community expects. Many first time parents are overwhelmed by the arrival of a single newborn, even with the support and encouragement of grandparents, extended family and close friends. Multiple birth adds a dimension to parenting that can not be adequately described even by those who have experienced the joy and exhaustion.
While some health and developmental challenges are more common among babies born as twins or other multiples due to prematurity, pregnancy or birth issues, most twins grow up with the same potential and range of talents and abilities as those who arrive one at a time. Sometimes only one twin is affected by prematurity or other issues that are resolved due to early intervention support or medical treatments that have developed in recent years.
Those who do grow up with special needs may have greater potential than is recognized by their families, doctors and teachers because they are compared to their twin rather than to their mainstream peers. Identical twins often show differences in personality, energy level, and ways of engaging the world while they are still newborns. This may be why some twins with developmental delays or other special needs are underestimated and do not find the opportunities and support that would let us see their true potential early on.
There is a greater possibility that one or both twins will be affected by birth and early childhood issues related to multiple pregnancies, but they are at the same risk of developing a chronic health condition like asthma, allergies or diabetes as other children.
Parents understand that each twin is an individual with their own preferences at mealtime, for physical activities, and interests at school. Growing up as a twin adds a layer of relationships in the family as well as their communities, but does not protect either one from the complications that normal childhood and adolescence introduce without warning. Reality television shows featuring twins in families like the Roloffs give us a better understanding of the talents, capacities and ordinary challenges faced by each person in a set of twins.
Identical twins develop their own individual medical conditions and almost always have significant differences even if they have the same diagnosis or condition, including food allergies; sensitivity to dust or pollen, animal fur, touch or sound; depression or anxiety. Some studies indicate there is a slightly higher rate of autism among twins.
The incidence of Down syndrome in twin pregnancies or other multiples seems to be about the same as in the general population. At our regional Buddy Walk we noticed two sets of darling twins and one set of adorable triplets while walking around Seattle Center with local families to raise awareness of Down syndrome and celebrate our advocacy community.
There is a difference in twins and other multiple that explain how twins can be different genders or the same gender and not look alike. Only one twin in a pair of fraternal twins may have Down syndrome; and of course in sets of identical twins, both would have Down syndrome.
One of the advocate moms online I have admired most has raised two amazing twin sons, one with Down syndrome. She has shared as many uplifting and/or hilarious stories about one as the other, along with twin stories that set them apart as brothers. One of the great values of support circles for parents is that we can share our concerns and complaints as well as our proudest and funniest moments as mothers.
Although it is amazingly helpful for families to have the support and encouragement of other parents raising babies with Down syndrome from the start, moms of multiples may find it is even more important to connect with other families raising twins during the early weeks and months after their own are born, and to keep in touch throughout childhood and adolescence.
Some of the greatest challenges our children face are the inexperience, misperceptions and prejudice of other adults in our communities or schools. The wider our network of support and friendship, the more likely it is that our children will find the opportunities and support that every child deserves. Whether advocating for the individuality of a twin or the unrecognized potential of a child with Down syndrome or other special needs, we contribute more than we know to the communities that embrace us.
Browse at your public library, local bookstore, on online retailer for books like:
Little Family, Big Values: Lessons in Love, Respect, and Understanding for Families of Any Size, by The Roloff Family;
Big Brother Dustin; Our Brother Has Down Syndrome; Views from Our Shoes: Growing Up With a Brother or Sister With Special Needs;
My Brother Charlie by Holly Robinson Peete and Ryan Elizabeth Peete; All About My Brother by Sarah Peralta; The Short-Bus Kid; or We Will Not Quit and We Will Succeed!
.
Twins and Down Syndrome Family Support at Yahoo Groups:
https://groups.yahoo.com/group/multiples-DS/
The Unplanned Journey
https://www.nads.org/pages_new/new_parents/journey.html
Twins with Down Syndrome - Our Experiences
https://www.down-syndrome.org/essays/206/
Take a Walk on the Happy Side
https://walkonthehappyside.wordpress.com/
Read more about Twins at
https://twins.bellaonline.com/Site.asp
General Information on Twin Pregnancy; Telling Your Identical Twins Apart; Dads of Twins; Managing Twin Infants; Twin Necessities; Twin Science; Twin Toddlers; Medical Needs of Twins; Prematurity; Clubs and Groups; Products for Twins; Tweens / Middle School; Teens / High School; and more!
Guest Author - Kris Bigalk
Twins and Autism Spectrum Disorders
https://www.bellaonline.com/articles/art22966.asp
Twins and Food Allergies
https://www.bellaonline.com/articles/art15865.asp
Blogging about Twin Baby Babbling Boys
from the Boston Children's Hospital Speech Department
https://ht.ly/4rrae
When Your Twin Has Down Syndrome and You Don't (Perfectly Human by Vicki Vila)
https://www.patheos.com/blogs/thinplaces/2013/01/when-your-twin-has-down-syndrome-and-you-dont-perfectly-human-by-vicki-vila/
Thin Places (Amy Julia Becker) Guest post by Vicki Vila
https://bit.ly/UKCTd6
You Should Also Read:
A Brand New Baby with Down Syndrome
New Parent, Expecting Parent - Information on Down Syndrome
Explaining Down Syndrome to Children


Related Articles
Editor's Picks Articles
Top Ten Articles
Previous Features
Site Map



Follow @DownSynAdvocacy
Tweet





Content copyright © 2022 by Pamela Wilson. All rights reserved.
This content was written by Pamela Wilson. If you wish to use this content in any manner, you need written permission. Contact Pamela Wilson for details.