Letter to Myself on Diagnosis Day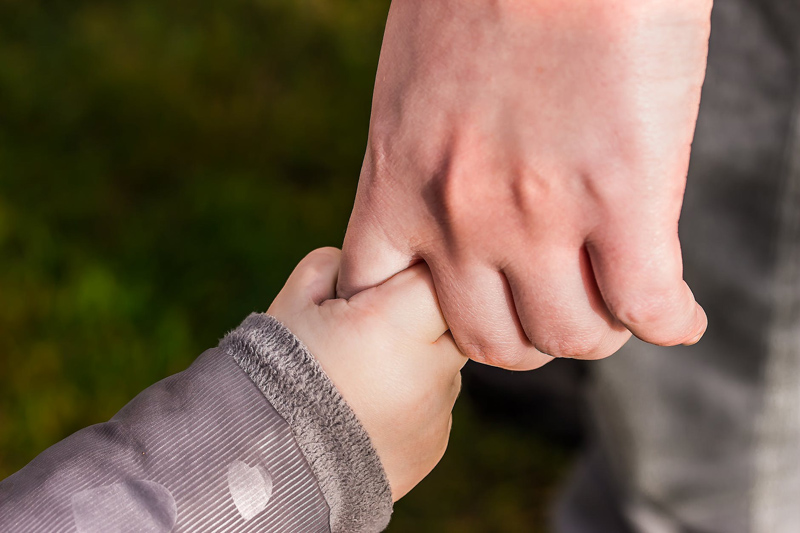 At the DownSyndromePregnancy website, they posed a question about what we would say to our earlier selves if we could travel back to the days that our babies were diagnosed with Down syndrome. When my son was in kindergarten, I wrote "Thoughts from the Middle of the Night" feeling that strong contrast between what his life is and what I felt it might not be in those early days.
I read so much about Down syndrome, and learned about every possible challenge, as well as searching for information about infant stimulation, early intervention, physical and speech therapy. I heard about disturbing chemical formulas, injections of fetal sheep cells, and plastic surgery at 18 months so teachers' expectations would be higher. But he was writing his own story from the start.
I did not consider that the extra chromosome was a copy of one of his own, not one that is shared by any other baby with Down syndrome. Maybe some of that is what makes him such a whiz at figuring out electronic gadgets later on - I know I did not see that coming.
His baby years flew by just as fast as his sister's did - and I was glad other moms told me to get those cuddles in before he became too interested in life outside my arms.
If I could travel back in time, I would tell myself not to worry about not being aware or educated enough to provide him the life others told me children with Down syndrome should have. He fit just perfectly into his own life and family, and community. I would still be grateful for the children and families who paved the way for him to grow up to be his own person.
I would have a boatload of advice about his future education, physical and speech therapies. Just as every barber is certain everyone needs a haircut, those who make their living providing segregated programs have told me that he and every other individual with Down syndrome needs their brand of 'special' education. He did find great teachers and welcoming classmates in mainstream classrooms in our neighborhood schools, and made the most of those opportunities.
I would tell myself to suggest his speech therapists use his lines in acting class or plays years earlier on. I did tell them that running lines should be considered vocational education since one of his goals has been to be an actor. They tend not to see his future as he sees it. Guess what? He has been right and they have been wrong almost every time. Having ESP with female pop stars may not be fully supported by science, but he would love to help with the research.
I would tell myself he can do different chores at younger ages than I imagined. His sister had him 'helping out' with hers for years while I thought it was her taking more care doing them. Siblings do not seem to rely on evaluations to guess what their brothers and sisters will be capable of doing. I would want to give myself little hints so I would be less surprised he was motivated to learn to read and write; that he had an intense interest in science, and then science fiction - that he would be such a fan of Star Trek.
There have been so many delightful surprises, like having a natural swing in golf; enjoying and doing so well in tennis, baseball and soccer. The evaluations he has throughout his schooling showed that he does not have the balance, motor planning, strength, eye hand coordination and a few other skills to be good at all that he has accomplished through taking joy in learning the sport, practicing and having excellent coaching. I might warn myself he becomes a big fan of TV wrestling from the first time he sees it.
I would advise myself to raise my expectations early and often, especially when I feel I have caught up with his potential. Maybe I would just say: "He's a firecracker. You are all having a wonderful life. Enjoy it!"
Browse at your local bookstore, public library or online retailer for books like:
Gifts: Mothers Reflect on How Children with Down Syndrome Enrich Their Lives,
Gifts 2: How People with Down Syndrome Enrich the World
and
More Than a Mom: Living a Full and Balanced Life When Your Child Has Special Needs
.
Two conversations that changed my life | Tamara Taggart | TEDxSFU
https://www.youtube.com/watch?v=vjRlFCgQ1e8
I have been surprised
https://karynslater.wordpress.com/2013/10/17/31-for-21-i-have-been-surprised/
National Center for Prenatal and Postnatal Down Syndrome Resources
https://downsyndromediagnosis.org/
Diagnosis to Delivery: A Pregnant Mother's Guide to Down Syndrome
by Nancy Iannone and Stephanie Meredith
https://downsyndromepregnancy.org
The 1000 miles of Luca - A father talks briefly about life with his son who has Down syndrome
https://vimeo.com/84061549
Loving a Child With Down Syndrome: Far From the Tree Doesn't Do It Justice
https://www.slate.com/articles/double_x/doublex/2012/11/andrew_solomon_s_far_from_the_tree_parents_children_and_the_search_for_identity.single.html
Far From the Tree: Parents, Children and the Search for Identity
https://tinyurl.com/b864hvx
You Should Also Read:
Thoughts from the Middle of the Night
A Brand New Baby with Down Syndrome
Gifts 2: How People with Down Syndrome Enrich the World


Related Articles
Editor's Picks Articles
Top Ten Articles
Previous Features
Site Map



Follow @DownSynAdvocacy
Tweet





Content copyright © 2023 by Pamela Wilson. All rights reserved.
This content was written by Pamela Wilson. If you wish to use this content in any manner, you need written permission. Contact Pamela Wilson for details.