Choosing Inclusive Summer Camps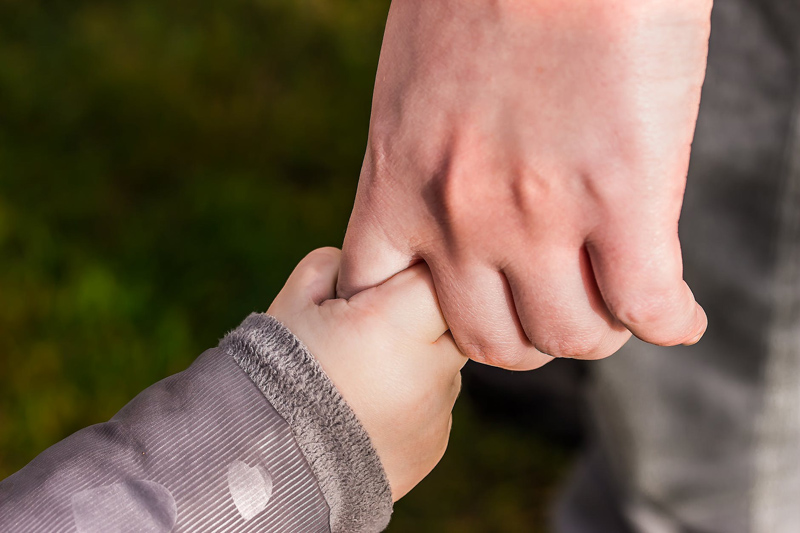 If you are considering which summer camp to enroll a child with special needs, whether it is daycamp or overnight, you have probably already thought about all the points any parent would take into account. There are support and supervision issues in mainstream camps that we cannot assume will be more appropriate in camps for children with special needs. Another option is to try a family camp or weekend retreat so that we understand the possibilities as well as the unique complications each child might experience. Introducing our children to camp songs, pitching a tent in the backyard for a two hour adventure with friends, or family camping with support may be excellent options.
You may find there is great pressure from others in your advocacy community to choose a specific special needs camp or to try out a mainstream camp that practices inclusion - or that will accept your child as the first with his or her diagnosis. Only you have your child's best interests at heart, and the responsibility for your decision can't be placed with anyone else. My suggestion is to take a deep breath and go for it - we have the same right to make fabulous choices and slightly unfortunate mistakes as parents of our kids' mainstream peers.
I still have 'lightbulb moments' and 'thuds of the heart' about decisions I make for my son - that's on all our 'Mom Union' cards. We really can't tell what is around the corner, and of course, when we know better, we will do better - but most things work out just fine anyway.
If you are transitioning between sending your child to a 'special needs' specific camp and a mainstream one, be careful. He or she might choose next summer to go to the summer camp you just found for him *and* whatever inclusive camp you find between now and then. Most kids like to do both of two positive experiences.
When my children were very young, a friend persuaded me to take them to a family camp for the weekend that was started by two men who were inspired by taking 'partially disabled' kids fishing. That is how the brochure described the children and those words have stuck with me ever since.
Every family who camped that weekend had a child with a disability, but it was the first true inclusive community I experienced. In part, the atmosphere was created because some of the children had 'invisible' disabilities - so we did not know whether a child was a mainstream sibling or had a diagnosis.
Most of the atmosphere was due to the volunteers who provided the food, cooked meals and cleaned up so that parents could spend all our time 'being' at camp with our children. We did not have to 'raise awareness' or do any staff training. All our kids were mainstream kids, some 'partially disabled' no matter what their diagnosis or abilities.
We had the opportunity to get to know other people's children as children first. Having a son or daughter with one diagnosis does not make us anywhere near to knowledgeable about the diagnosis of any other child with special needs. Knowing how unique our own child with special needs might not help us understand that other children with the same diagnosis are as different from one another as our child is different from them.
The mainstream siblings teach us better than any one else that all children have special needs, and those camps that have never had a child with a disability have only had mainstream campers who each has unique challenges that they will accommodate without giving them a second thought.
I learned more about this when my son was in cub scouts than anywhere. His sister was in brownies and girl scouts and I grew up with all boy cousins, but nothing prepared me for how unique and wonderful every other boy happens to be like scout camps, meetings, events and outings.
Many, if not most, mainstream children know that they are not 'perfect' and worry that everyone else knows it, too. When our children are integrated into mainstream camps, classrooms, parks programs, Sunday school, scouts, little league or anywhere else, they find mainstream peers who recognize them as 'partially disabled' when they meet and as peers when they have spent time together.
I believe it's about the same when children with disabilities grow up included from the start. So, it does not matter so much where our children learn to enjoy other people and have fun together. The most important thing is that they have access to the richness of experience that extracurricular activities provide. Some moms put together summer camp activities for their children and friends at home; others include a friend on day trips or vacations.
Even in a 'special' program our sons and daughters are meeting other children and sharing amazing experiences. Other children with disabilities are as valuable and unique as friends as mainstream children in regular settings. Inclusion is not a place, it is a way of doing things so that everyone feels welcome and finds the support that they deserve.
Most moms are excited to learn about inclusive opportunities for their children with special needs. I have been 'all about inclusion' for my son for his whole life. But he also has friends who have disabilities, some who grew up like he did in the mainstream, and some who grew up in 'special' programs.
A truly inclusive community should probably not mean that one child with a disability is the only one with a diagnosis in the group, even if all the other kids have their own 'typical' special needs. But inclusion is about everyone being counted in and supported, and it can happen in any group or program.
All of our children's friends are typical, because they belong in the wide diversity of the community. There is not a separate life community for our kids and their mainstream peers. So it might seem as though moving toward inclusive settings could be a long trip, but in reality, all we have to do is include and care about our children's mainstream peers and we have the community that works best for all of us.
Browse at your public library, local bookstore or online retailer for
summer camp songs and books
or
Sing Along Songs - Campout at Walt Disney World
Camp Mom: A summer's worth of fun for kids - Terri Mauro
https://specialchildren.about.com/od/specialneedssummercamps/tp/campmom.htm
Camp Prime Time video
https://www.youtube.com/watch?v=IcbWmE1ZG38&feature=youtu.be
You Should Also Read:
Summer Activities, Traditions and Escapes
Summer Learning and Childhood Disability
Communication and Summer Activities


Related Articles
Editor's Picks Articles
Top Ten Articles
Previous Features
Site Map



Follow @DownSynAdvocacy
Tweet





Content copyright © 2022 by Pamela Wilson. All rights reserved.
This content was written by Pamela Wilson. If you wish to use this content in any manner, you need written permission. Contact Pamela Wilson for details.