Communication and Summer Activities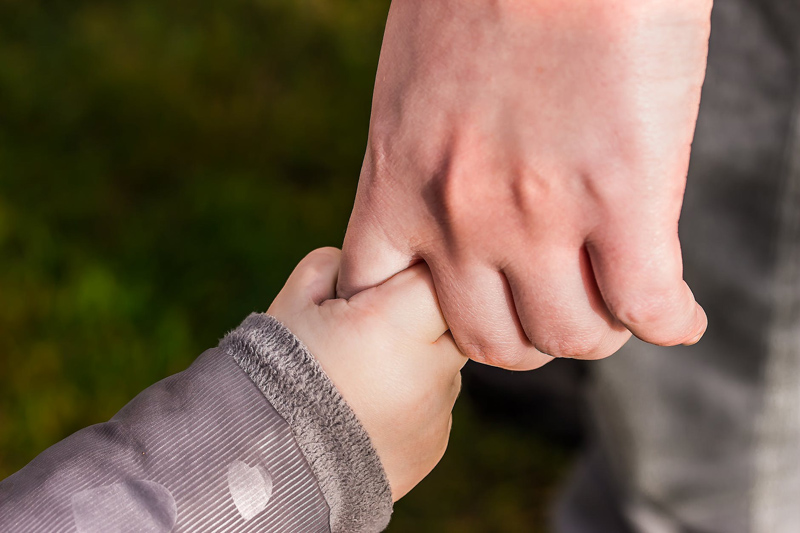 Summer can be full of delightful opportunities for children with speech delays, articulation problems or communication difficulties. Families can learn how to encourage children to expand the ways they do communicate. We can be more careful listeners as well as more enthusiastic or thoughtful responders.
During the school year, even very young children may be asked to do what is most difficult for them instead of having the opportunity to build the skills they already have to express their interests and preferences. Having a summer break and new activities that create an atmosphere of relaxation and acceptance might be just the chance they need to discover their strengths and progress in areas that we never expected.
To attempt more natural supports or encourage different abilities in a child with communication challenges, there are many resources, books and advisors online who can inspire and teach us. Sometimes it helps to schedule in times to just relax and enjoy our children just as they are, giving them a break from our hopes and concerns about them. Like the rest of us, appreciation and delight is a welcome break from the stress of expectations, busy schedules and constant evaluation.
When my son was on summer break from elementary school, he had private speech therapy from a young professional who may never have met a person with Down syndrome who could carry on a conversation. I had spent many hours in a closet sized room on the other side of a one way mirror watching my son interact with his previous speech therapist, a seasoned veteran who suggested after their first meeting that he should be encouraged in his use of verbs, since he seemed to be 'all about action' in his conversations with her.
The somewhat disappointing new therapist informed me on his first visit that they would be playing board games, in an attempt to teach him phrases like "It's your turn" and "It's my turn." She encouraged me to walk down to the cafeteria for a cup of coffee and a snack, and pointed the way.
As I settled in with the lunch I had packed at home, I was surprised to see that this SLP was not talking to my son at all for most of his therapy time. Since he has always had an older sister, I thought he would be showing the new SLP that he could already enthusiastically say "It's MY turn!" But they sat mostly in silence, pushing their pieces around the board, with little interest in the game.
This was in stark contrast to the phrases he picked up from his cousins, neighbors or children of friends whenever they spent time together. Gems like "Not my job!" and "Not my fault!" were perfectly articulated after one hearing. At Mariners games I would hear him say "Foul ball!" and "Pop fly!" or "Three strikes, you're out," as if he learned them en utero. But he made no progress at all with his silent SLP. And she always seemed surprised to see that I had 'returned' to the observation room by the end of the session.
Why was there a second and third session with this SLP? I still wonder about that. She went out of town the fourth week and I requested a substitute SLP for that session. Just as no other parent/caregiver had ever stayed in the observation room during sessions, she said no other family had requested a substitute. That week an SLP that kept him engaged and active every minute of the session kept me from even thinking about my lunch.
She had him using his tongue to 'find' different places in his mouth and on his lips so he understood how he was making sounds. She had wind up toys to get him to name and describe the toys and what they were doing. Every five minutes they would do something different, and wonderful. I was busy scribbling down ideas to try them at home. At the end of the session she gave me a couple of sheets of suggestions for 'play' at home, and a list of children's events around town.
If I had been able to change my son's SLP that summer, he would have continued with the 'substitute' therapist. But it was good to have those summer days back, without the ordeal of preparation and stress for getting there on time, being there, and then driving home and recovering from the event. Instead of therapy, my son did things that he wanted to talk about, and he made great progress in his communication.
I used every bit of the information that the substitute SLP gave me, but they were suggestions on how to provide alternate ways to communicate; and to work communication into summer activities rather than making it a chore to finish so we could get back to relaxing, or running around. My son enjoyed himself, and his older sister had a good time, too. I hope your family builds new summer traditions based on fun and fine weather, too. If your child does spend time with SLP, PTs or other therapists year round, I hope those hours are as wonderful as they deserve, too.
The Gatekeepers
https://niederfamily.blogspot.com/2013/06/children-with-complex-communication.html
Sibling Support and Rivalry - Brothers and Sisters
of Children with Special Needs
https://www.bellaonline.com/articles/art33375.asp
Cousins of Children with Special Needs
https://www.bellaonline.com/articles/art44239.asp
Summer Weekend Getaways and Holiday Travel
https://www.bellaonline.com/articles/art43397.asp
Summer Activities, Traditions and Escapes
Avoiding Heat Illnesses and Other Hazards
https://www.bellaonline.com/articles/art32522.asp
Car Safety Issues - Prevention is the Key
https://www.bellaonline.com/articles/art34902.asp
Browse at Amazon.com for
Sun blocking hats, visors, stroller sheets, polo shirts and other apparel
Browse Amazon.com for
Children's Shoes
and Sandals
See What You Mean! Visual Tools to Promote Inclusive Learning
Volume 5, Issues 4 and 5
https://www.disabilitysolutions.org/newsletters/volume5.html
Steps for implementing referencing
- What You Can Do to Help a Child Communicate Better - Brooks Publishing Newsletter
My Child's Interactive Life
- Communicating Partners -Dr. James D MacDonald
Signing, Reading and Spelling
https://www.bellaonline.com/articles/art33567.asp
Family Village - Communication Disorders Resources
Love and Learning
After the Diagnosis
- Specific recommendations for your child's disability
Teaching the Power of Communication
Reading Readiness and Reading Strategies
Changing Behavior Habits
Thoughts From the Middle of the Night
Creating Solutions
Teens with Disabilities - Transition Planning
You Should Also Read:
Do We Overtest Our Children?
Behavior and Inclusion
Early Intervention for Developmental Delays


Related Articles
Editor's Picks Articles
Top Ten Articles
Previous Features
Site Map



Follow @DownSynAdvocacy
Tweet





Content copyright © 2022 by Pamela Wilson. All rights reserved.
This content was written by Pamela Wilson. If you wish to use this content in any manner, you need written permission. Contact Pamela Wilson for details.