Newly Diagnosed with Type One Diabetes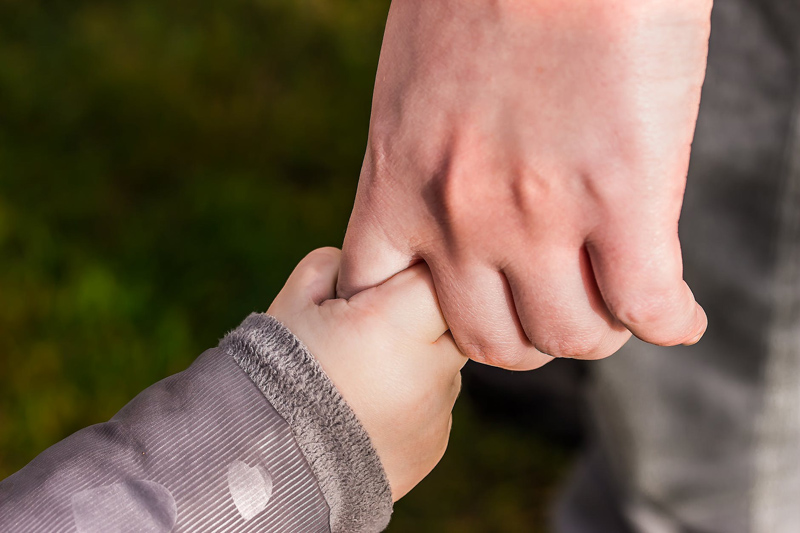 My son was diagnosed with Type One Diabetes when he was 7 years old. It was very helpful to me to be able to speak to other mothers whose children had insulin dependent diabetes for a few years so that I could benefit from the perspectives they developed after the first shocking news. If someone in your family has recently been diagnosed with Juvenile Diabetes, I hope that the stories below will give you a point of reference that helps you develop a better understanding of another mom's' expectations of raising a child with diabetes in those first few months.
Three days after he was diagnosed my son walked up to me and said out of the blue, 'Insulin works, mom. I feel better.' It still chokes me up to remember that; I had not realized how terrible he had felt the weeks before he started on insulin.
I might have still been in a daze a month or two after he was diagnosed - but I remember about six weeks later we went to our first JD support group meeting, a holiday party where all the snacks had recipes and carb counts per portion next to them, and all the drinks and soda were no calorie. He would not even walk over to the food tables with me, and did not believe me when I told him he was not the only person with diabetes there. We had already been to too many events where he was the only person with diabetes.
So I looked around and started pointing out kids who were getting B/G tests - dozens. He laughed at me about the tenth time I said "Goodness! There's another one!" And of course, for every child with diabetes there, there was a mother of a child with diabetes, so I did not feel like the 'only one.' I had not realized what a heavy burden that had been, until I was surrounded by a whole community.
There probably is not a worry, question, concern, or feeling that you have that I have not had myself. I'm not that easily overwhelmed, but my son's diabetes seems to have been my Achille's heel. I don't know what would have happened to me without that family support group and the wonderful people I met at the Children with Diabetes email discussion group. I always thought it was hilarious that my friends and family would say I was so strong and 'taking it so well' and such a well-informed advocate. I had never felt as vulnerable or uninformed in my adult life.
I was so surprised to learn that my son could have the same snacks and drinks that the rest of his baseball team had - his pediatric endocrinologist said he probably *needed* them. Of course I tested his B/G and sure enough, he had used up that much energy just running around in left field! And the same was true for tae kwon do, soccer, basketball, tennis and golf.
Ever since he has carried a couple of cans of apple juice in his diabetes kit, in case he does something athletic on the spur of the moment. He has very rarely needed the glucagon emergency kit, but we always keep one of those at hand, too.
I took it so personally when my son would have a high B/G reading, and even more if he had a slight low. I had to let go of that the first time he apologized for having a blood sugar that I found upsetting. I thought I hid my feelings from him but of course he was picking up every negative feeling I felt. I decided to say tell him out loud how I felt so that he would not fill in the blanks with guilt; often it was something like: 'that pesky diabetes - I thought I had it figured out but here it is creeping up (or dropping) - it's a good thing we know what to do about that." Saying it out loud, taking the responsibility off him and me, made me feel better. I did not get there overnight, and sometimes have to start from zero.
My son developed insulin dependent diabetes when he was 7. When he was 8 or 9 he accompanied me to a Juvenile Diabetes parent support group meetings where several of the new members had newly diagnosed preschoolers. My son checked his blood sugar during the Q&A session and the new moms noticed that his fingers had calluses on them. He walked over to the snack table as one of the moms new to the group commented on the calluses, with tears in her eyes.
I asked my son to tell her about them when he returned; he held up his hands and said "Nintendo!" I explained that he would test on only two fingers to keep the others 'safe' for his video games. I think it also reassured them that a boy with Down syndrome could not only explain his diabetes regimen to them, but had learned how to prioritize diabetes without it having total control over his regular life.
Before his uncle gave him his first Nintendo game, our school district evaluations showed that my son could not understand cause and effect and did not have several other skills that were required for him to be good at playing those games. When I asked him a year or two later what he would tell new moms of babies with Down syndrome it would be good to provide for their children, "Nintendo" was his answer there, too. And we were all very surprised and delighted to find video games at our Juvenile Diabetes support group parties, that featured diabetes care as battles they would win.
Now there are games and apps available for children and teens with diabetes that help them understand and manage their diabetes as well as those original games. There is ongoing research that has resulted in both better treatment options and that we are determined will result in a cure, or several cures, for the disease. Until then, we will do everything possible to support and encourage our children who have diabetes, and put it as much in the background of our family life as possible.
Browse at your local library, neighborhood bookstore, or online retailer for
books on raising children with diabetes
.
Diabetes care for children
https://childrenwithdiabetes.com/clinic/care.htm
For moms of a newly diagnosed baby -
It Gets Better
https://www.deathofapancreas.com/2013/04/it-gets-better.html
Life with Type 1 Diabetes
Everyday Challenges, Everyday Magic
https://spoonful.com/type1
Please, please, please watch this video about the symptoms of Type One Diabetes
Type 1 Diabetes Aware -- Diabetes UK and JDRF UK
https://www.youtube.com/watch?v=tYlQTylh_0M&feature=youtu.be
My Glucagon Security Blanket
https://www.diabeteshealth.com/read/2012/10/28/7691/my-glucagon-security-blanket/
Research Corner: Ending the A1C Blame Game
https://insulinnation.com/treatment2/cure-insight/research-corner-no-longer-playing-the-a1c-blame-game/
https://fb.me/6vCAaK9vR
Growing up with diabetes: a youth perspective
Ms. Krystal Boyea, Youth Ambassador, North America & the Caribbean, to the International Diabetes Federation
https://tinyurl.com/7xjwldq
US Dept of Justice: Protecting the Rights of Students with Diabetes
https://blogs.usdoj.gov/blog/archives/1418
You Should Also Read:
Teens with Type One Diabetes
Diabetes Information for Classmates and their Families
Back to School with Juvenile Diabetes


Related Articles
Editor's Picks Articles
Top Ten Articles
Previous Features
Site Map



Follow @DownSynAdvocacy
Tweet





Content copyright © 2022 by Pamela Wilson. All rights reserved.
This content was written by Pamela Wilson. If you wish to use this content in any manner, you need written permission. Contact Pamela Wilson for details.