Building a Down Syndrome Library for Parents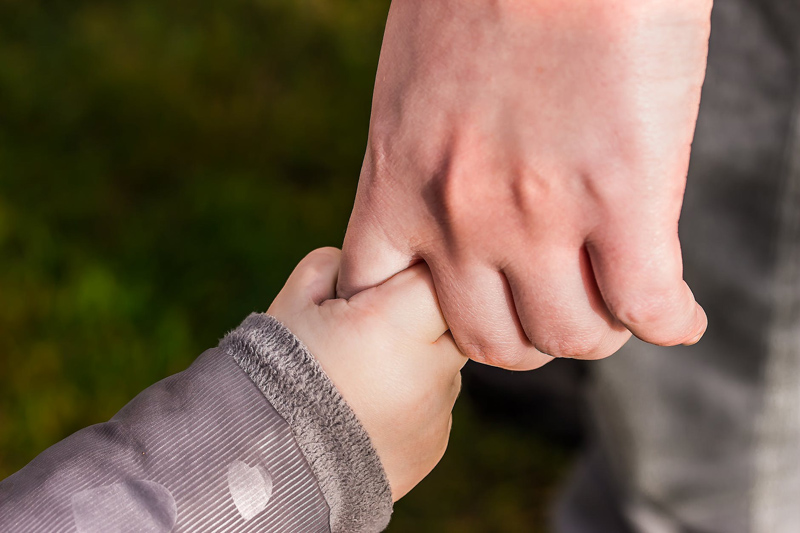 It is unlikely that families of a newborn with Down syndrome will meet another parent, medical professional, early intervention specialist or educator who has broad enough experience with children, teens and adults with Down syndrome to be a true expert. Fortunately, there are excellent books, DVDs and well-respected national advocacy organizations that can provide up to date and accurate information for parents, siblings, and extended family.
When a new baby with Down syndrome is diagnosed, hospitals and pediatricians should have 'new parent' packets with information and resources for the family available to share at the time of diagnosis. For those who have not recently updated or replenished their stock of brochures and pamphlets, parents may find the lapse in outreach quite disheartening.
Hospitals, early intervention centers, and public libraries should have a shelf of current books written for families, educators and healthcare professionals who seek information about how to best welcome, encourage and care for babies and young children with Down syndrome. With these resources, parents have a better chance learning about the most current as well as the most effective long-standing interventions and supports available for their children.
Parents of infants with Down syndrome have many questions about how the diagnosis will influence their children, their opportunities and potential. While it is helpful to meet and talk with other families raising a son or daughter with Down syndrome, it is rare to discover kindred spirits whose outlook or personalities provide shared experiences beyond having an individual with Down syndrome in the family. The diversity among parents will certainly be reflected in their children, often the first clue that every child with Down syndrome is as unique as their mainstream peers.
Parent groups may supply lists of their most highly recommended books on all topics of interest helpful to families raising children with Down syndrome. A number of vulnerable parents have fallen prey to those selling ineffective experimental treatments that have made a few companies wealthy while providing no help to children. Representatives of these treatments have written their own books that are quite persuasive.
It is up to each family to decide whether they investigate and invest in these products, and discussion on this topic has been devisive for more than 25 years. So far, there are no observable differences between individuals with Down syndrome with these treatments as the variable. Some families who acknowledge this are inspired to try new experimental treatments, but most are concerned about possible immediate or long term negative side effects. It is important to keep in mind that each family wants to do the very best for every one of our children.
Advocacy groups, parents or extended family do request that their local library purchase certain books on Down syndrome or will provide Down Syndrome Awareness exhibits for the month of March or October when worldwide or national organizations celebrate individuals with Down Syndrome. This is very helpful in educating local communities about resources as well as providing general knowledge of the accomplishments and potential of people with Down syndrome.
Our national advocacy organizations, local and regional parent groups, and 'blogging moms' may list dozens of recommended titles for those who seek information via the internet when it is too inconvenient or overwhelming to seek parent to parent contact.
As children grow, parents may rely on the expertise of early intervention professionals or school district preschool staff to guide their child's infant stimulation and early childhood education, although their education and experience specifically with babies and children who have Down syndrome is almost as limited as the parents. In this situation, and as their son or daughter with Down syndrome grows up, it is very helpful to read books appropriate to their age and developmental level, and to share those that are most helpful with educators and medical professionals.
During childhood, during the school years, and especially again during the teen years of transition, parents can read and share books that provide simple and effective options for anyone who works with or participates in IEP plans or community recreation for their sons and daughters.
Browse at your public library, local bookstore or online retailer for books about
communication, reading, or physical therapy for babies and children with Down syndrome
like
Guide for Good Health in Teens or Mental Wellness by Dr Brian Chicoine and Dr Dennis McGuire; or Down Syndrome: Guidelines for Practice in Health, Education and Social Care by Susan Buckley, and Gifts: Mothers Reflect on How Children with Down Syndrome Enrich Their Lives
.
Diagnosis to Delivery: A Pregnant Mother's Guide to Down Syndrome
by Nancy Iannone and Stephanie Meredith
https://downsyndromepregnancy.org
National Center for Prenatal and Postnatal Down Syndrome Resources
https://createsend.com/t/y-81BD225C1E21261D
Medical providers involved with delivering a prenatal diagnosis can (and should) request a free copy of
Understanding a Down Syndrome Diagnosis
once every two months
https://www.lettercase.org/free-booklets/
UK: Charming Film Celebrating 5th Anniversary Of The PSDS Support Group
Children with Down syndrome and their families:
https://youtu.be/oUJR_s4H4aQ
You Should Also Read:
New Parent Information on Down Syndrome
Eliminating Misinformation about Down Syndrome
Welcoming Babies with Down Syndrome


Related Articles
Editor's Picks Articles
Top Ten Articles
Previous Features
Site Map



Follow @DownSynAdvocacy
Tweet





Content copyright © 2022 by Pamela Wilson. All rights reserved.
This content was written by Pamela Wilson. If you wish to use this content in any manner, you need written permission. Contact Pamela Wilson for details.