Sharing a Prenatal or Newborn Diagnosis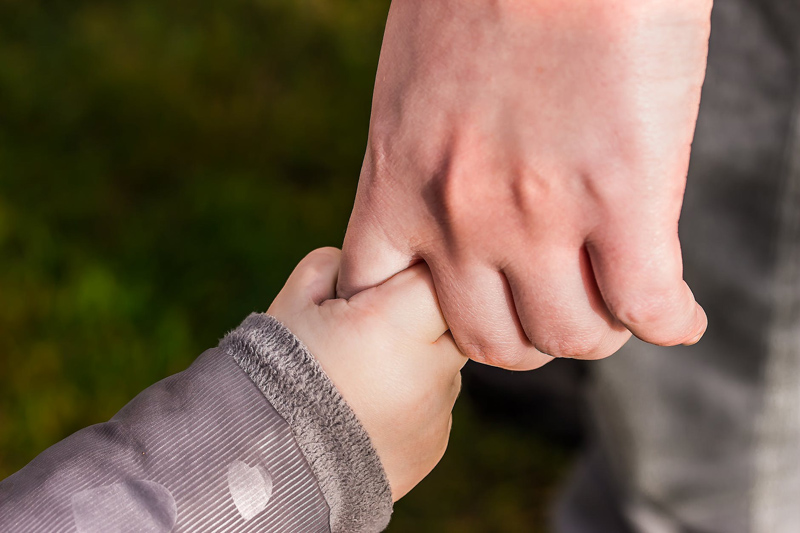 There are as many ways to share the news of a newborn or prenatal diagnosis of Down syndrome as there are families welcoming a child with Down syndrome into the world. Although families of older children, teens and adults with Down syndrome understand there is as much diversity among their children as the mainstream community, when we first come to terms with a diagnosis it looms very large.
I lost count of the times when I was pregnant with each of my children that people asked, "Do you want a boy or a girl?" When I would say "Either is wonderful" the most common response was "As long as it's healthy!" When I said I wanted my baby however he or she came into the world, I meant it from the bottom of my heart. Of course I had no idea how wonderful both my daughter or her little brother would be; no hopes, dreams or plans can really prepare us for the real experience of holding a newborn for the first time.
My son was born a month early, had jaundice, and an extra 21st chromosome. I had provided my OB office a birth plan that I copied from my pregnancy with his older sister. When the midwife associated with the doctor's office suggested that my son had some signs of having Down syndrome, she referred to my birth plan that said I would want to know as soon as possible if the doctor had concerns about my baby. She was so comfortable and well informed about Down syndrome that I did not expect the diagnosis to be confirmed.
Holding my son in my arms I could see that he was perfect in every way, and from his deep newborn gaze I felt he saw me in the same way. As time passed the realization that he could have Down syndrome slowly sank in. When my OB/Gyn visited to congratulate me and to tell me that he was raising his own son with Down syndrome, now 16, and that his nurse had a four year old with DS, I realized why the midwife was so comfortable talking about the diagnosis.
Although I had the most positive and encouraging information and support from that office and other people in the community who had relatives or friends with children growing up with Down syndrome, I had a great deal to learn from my son as he was growing up. I had been unfortunate in my choice of pediatricians while I was pregnant and had to fire mine while we were still in the hospital due to unpleasant experiences with each of the partners who briefly visited to report on my son.
It was a difficult time for many other reasons, but I have never forgotten the positive support and comfort that I enjoyed when my son was brand new because a few medical professionals had first hand knowledge of the potential and opportunities available for children growing up with Down syndrome at that time. Being able to share accurate and encouraging information with my extended family and friends made a tremendous positive difference in my son's first year.
For this reason, I started writing articles and providing resource lists to local parenting newspapers and other publications, and printed up materials each year to send to hospitals in the counties closest to where we live. Most mainstream editors responded that 'those children' or 'those families' had their own publications and support services and they did not want to 'bother their readers with negative stories' even though what I wrote was happily very positive. I still believe we should offer stories, and write articles or letters to the editors of mainstream print and internet publications because we were all 'civilians' before we heard our son or daughter's diagnosis.
Anyone who is in the position of providing a prenatal or newborn diagnosis of Down syndrome with parents has access to the best information and tools ever available to medical professionals, hospital staff and others who we look to for unbiased and well-informed support. And yet, I still hear stories from mothers of young babies in our area about the lack of information available to them when their children were newly diagnosed. It is up to us as parents and advocates to reach back to others who are just starting on the journey, and to educate pediatrician and OB/Gyn staff so they can provide up to date and accurate information from the resources developed by our national organizations and local advocacy groups.
Browse at your local bookstore, public library or online retailer for books like:
Gifts: Mothers Reflect on How Children with Down Syndrome Enrich Their Lives,
Down Syndrome: The First 18 Months
or
Delivering a diagnosis of down syndrome.(SPECIAL NEEDS: REALIZING POTENTIAL): An article from: Pediatric News
.
Two conversations that changed my life | Tamara Taggart | TEDxSFU
https://www.youtube.com/watch?v=vjRlFCgQ1e8
Diagnosis to Delivery: A Pregnant Mother's Guide to Down Syndrome
Free guide for families and medical professionals
by Nancy Iannone and Stephanie Meredith
https://downsyndromepregnancy.org
Delivering a Down Syndrome Diagnosis
Bi-fold for Medical Providers
and
Understanding a Down Syndrome Diagnosis
Booklet for Expectant Parents
https://shop.canisterstudio.com
Medically Complex Pregnancies and Early Breastfeeding Behaviors: A Retrospective Analysis https://ow.ly/AmTtu
https://www.plosone.org/article/info%3Adoi%2F10.1371%2Fjournal.pone.0104820
What to Expect from Your Baby with Down Syndrome
A Perfect Lily - Letters to My Daughter
https://babynumber10.blogspot.com/2011/11/what-to-expect-from-your-baby-with-down.html
Tough Calls on Prenatal Tests - Non-Invasive Screen for Down Syndrome Confuse - or Mislead - Patients
https://online.wsj.com/article/SB10001424127887324883604578398791568615644.html
Prenatal Testing Information - Down Syndrome
https://www.downsyndromeprenataltesting.com/a-pamphlet-supposed-to-be-for-post-diagnosis-must-discuss-prenatal-testing/
Down Syndrome:
Shifting Perspectives at the Dublin Arts Council
https://www.youtube.com/watch?v=TQ61vJdqyWw
The Columbus Dispatch: A chosen child
After prenatal testing, Short North couple embraces the future
https://www.dispatch.com/content/stories/local/2011/12/04/a-chosen-child.html
UK: Charming Film Celebrating 5th Anniversary Of The PSDS Support Group
Children with Down syndrome and their families:
https://youtu.be/oUJR_s4H4aQ
How the medical community fails when delivering a Down syndrome diagnosis
https://ow.ly/l846O -
https://www.sheknows.com/parenting/articles/989445/stories-from-parents-who-receive-a-down-syndrome-diagnosis-at-birth
On Adopting a Kid With Down Syndrome
https://huff.to/KA8Xwx
https://www.huffingtonpost.com/kari-wagnerpeck/on-adopting-a-kid-with-down-syndrome_b_4608455.html
Newborns Sleeping Through the Night: A DANGEROUS Myth
https://www.youtube.com/watch?v=e2PfSaHwSco&feature=share
You Should Also Read:
New Parent Information on Down Syndrome
Thoughts from the Middle of the Night
Prenatal Diagnosis Down Syndrome


Related Articles
Editor's Picks Articles
Top Ten Articles
Previous Features
Site Map



Follow @DownSynAdvocacy
Tweet





Content copyright © 2022 by Pamela Wilson. All rights reserved.
This content was written by Pamela Wilson. If you wish to use this content in any manner, you need written permission. Contact Pamela Wilson for details.