Welcome to Holland - Today and Yesterday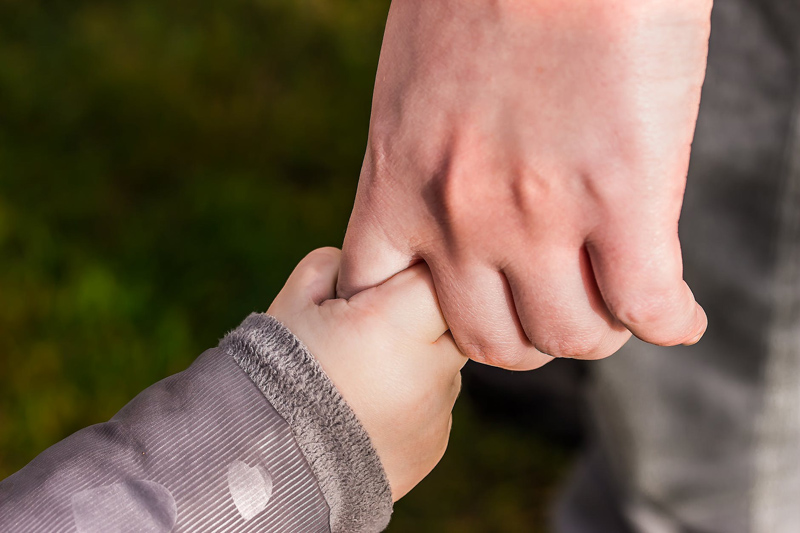 Many parents of newly diagnosed babies and children have found or been given a copy of the essay "Welcome to Holland" by family members, friends or medical professionals. Originally meant as a way for a mother of a newly diagnosed baby born with Down syndrome to understand the perspective of the mother of an older son, many have valued it as a universal message of hope and acknowledgment of the challenges we face when a child is diagnosed with any of a variety of conditions.
I appreciate the value of Emily Perl Kingsley's essay from a historical perspective - remembering that when it was first written, there were most often no positive thoughts expressed or available for those whose newborns were diagnosed with Down syndrome.
It was written from the perspective of someone whose son had already demonstrated a much different potential than anyone expected, who also completely empathizes with the immediate feelings and thoughts of any mom of a newly diagnosed child.
I feel "Welcome to Holland" is especially relevant to those who have a prenatal diagnosis of Down syndrome because they have made the choice to book the new destination. When it was written, mothers held newly diagnosed babies in their arms.
Of course there are those who wish to use this essay or any written material to acknowledge a prenatal or newborn diagnosis and also demonstrate that they expect the parent to "get over" their disorientation or grief and make life more convenient for those who wish to remain unconnected, whether it is a relative, friend or professional. The antidote to that is to say, "Let's talk about this article."
And of course, some people in your life may use "Welcome to Holland" as a tool to reconnect, or to show that they want to go forward with a relationship with the parents, family and baby even though they are worried they will 'say the wrong thing.'
When my son was two days old, I learned that my OB/Gyn was raising his own 16 year old son with Down syndrome, and his nurse had a 4 year old with DS. The warmth of his handshake when he told me "Congratulations" has stayed with me ever since. For those who do not have that advantage, "Welcome to Holland" can make all the difference.
Many who comment on the the original essay and its 'spin-offs' seem to disregard "...the pain of that will never, ever, ever, ever go away... because the loss of that dream is a very very significant loss. ..."
This was also the first story written about the birth of a child with Down syndrome that did acknowledge the complicated feelings a mother can hold when dealing with the loss of the expectations they feel will never be replaced.
Even today, many parents of a newly diagnosed baby do not meet parents of older children, teens or young adults for weeks or months after they bring their babies home.
This is why written materials, beautiful gifts and articles online, in newspapers and magazines are still so important to raise awareness and provide support and encouragement to those with a prenatal diagnosis or newborn.
One of the beauties of "Welcome to Holland" is that it can be read by a family member or friend who is struggling with their own feelings about the birth of a baby with Down syndrome - grandparents, aunts and best friends can also be disoriented when their family or friendship makes an unscheduled stop in Holland.
It is also an essay that can be read by a teen or young adult with Down syndrome to help them understand why expectant or new parents are not as relaxed or joyful as their own and their friend's parents.
When my son was a toddler, Mothering magazine printed an article of mine, "The Boy with Something Extra." I brought photocopies of the story to my son's early intervention center to share with the staff, volunteers and other moms.
The first person I met when I walked in was an EIC volunteer who was teaching my son sign language on her break - a young woman with Down syndrome. I still remember the shock that went through my body as I realized that my own son would grow up to read what I had written about his birth and early years.
The volunteer handed me the article after reading it and said, "Interesting." I sat down in the EIC observation room and re-read the article with my new perspective. Knowing my son can read anything I write changes the way I feel about him having Down syndrome.
Every time I read "Welcome to Holland" I am surprised how much is expressed in so few words. Sometimes I am struck by the hopefulness and promise, and other times, the sadness.
Reading essays by other mothers no matter what the age of their son or daughter with Down syndrome, what lifts my spirits most is that they write from the heart about the changes they recognize in their own potential. As our children grow, they write their own stories. We are mostly just writing about ourselves.
Browse at your public library, local bookstore or online retailer for books for new parents, like
Count Us In: Growing Up with Down Syndrome (A Harvest Book)
and
Babies with Down Syndrome: A New Parents' Guide
This is currently my favorite reading of
Welcome to Holland on YouTube
https://www.youtube.com/watch?v=Lcnyk7IC8rw
Bienvenidos a Holanda Padres de hijos con síndrome de Down
https://elianatardio.com/2012/06/09/bienvenidos-a-holanda-padres-de-hijos-con-sindromededown/
"Welcome to Holland" a fitting metaphor for life with kids with special needs
https://www.voxxi.com/welcome-to-holland-special-needs/
The Day I Arrived in Holland: A Metaphoric Memoir
https://www.themobilityresource.com/the-day-i-arrived-in-holland/ …
I like this video mainly because there are people with Down syndrome in the audience:
https://www.youtube.com/watch?v=NTdljkLl1DA
Ten Years In
https://mdbeau.blogspot.com/2013/10/ten-years-in.html
A new favorite:
One Year Down This Path - A Fathers Perspective On Down Syndrome
https://www.youtube.com/watch?v=-jZoPggEfVQ&feature=share
Had Enough of Holland?
https://sarahhoss.wordpress.com/2012/05/25/had-enough-of-holland/
You Should Also Read:
Thoughts from the Middle of the Night
Welcoming Babies with Down Syndrome
A Brand New Baby with Down Syndrome


Related Articles
Editor's Picks Articles
Top Ten Articles
Previous Features
Site Map



Follow @DownSynAdvocacy
Tweet





Content copyright © 2022 by Pamela Wilson. All rights reserved.
This content was written by Pamela Wilson. If you wish to use this content in any manner, you need written permission. Contact Pamela Wilson for details.