Raising Awareness About Disabilities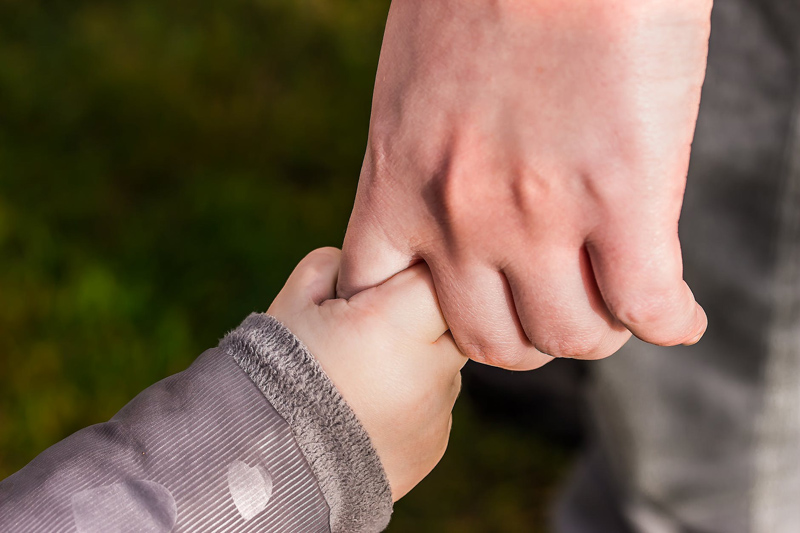 Sometimes the most helpful and supportive comments that help us get through the first weeks and months after a child is diagnosed with a developmental disability, chronic health condition, or other special needs are remarks or reassurances from friends we already know who have a family member with the same diagnosis.
We rarely know whether a coworker, neighbor or friend has experience with a disability, injury or illness until the subject comes up; and often the subject has to be that personal for us for the other person to share their experience.
When I told my friend Nancy that my new baby son was born with Down syndrome she told me she grew up with a cousin who had DS, and every accomplishment was a 'big win' the whole family celebrated. She is a very practical and positive person, and also spoke with such love and respect about her cousin that I felt like life would be 'normal' again.
When my developed type one diabetes, what really helped was the mom of my daughter's classmate-with-T1D telling me a funny story about what went wrong the first time she left him with her sister and mom after he was diagnosed. She called from a lovely dinner out to talk them through his insulin injection: "Gently pinch the skin, push in the syringe, and then push the plunger all the way in." She heard them screaming and it was a while before she could understand their hysterical explanations. They had pulled up loose skin, and the tiny needle in the syringe had gone through to the other side, so the insulin squirted out into the air.
Of course, not many of us would laugh at the time, but I believe most of us would realize after a few years how funny it must have been. Her mom and sister may have never seen the humor in it.
The ChildrenWithDiabetes.com website has a great parent support email group that is a great resource 24/7/365 - juvenile diabetes is a round the clock adventure and parents there are very well-informed and experienced. I still appreciate the compassion, humor and practical advice I find there.
I love the sense of humor that keeps us going despite scary circumstances; doctors with questionable bedside manners; and our kids' medical events and pranks. It was a revelation to me when my son was a baby that so many people I knew or met had more experience with individuals with Down syndrome than me. While I was determined to raise awareness and share up to date information about Down syndrome, it had not occurred to me that so many others already knew what I was learning as he grew. And my OB/Gyn and his nurse told me about their sons with Down syndrome when my son was just a few days old.
Of course there are still a few pathetic losers out there who will make and defend vicious remarks that are meant to demean people with developmental disabilities. In July 2011 a despicable writer at GQ magazine thoughtlessly insulted individuals with Down syndrome 'ruined' by their extra chromosome. Otherwise respectable, compassionate people in our own communities; and families, national politicians or celebrities will sometimes speak without thinking and demonstrate how far we still have to go in building a respectful and inclusive community for our sons and daughters.
But there is also a decent multitude of people whose lives have been more enriched, enlightened, and perhaps transformed by a meaningful personal relationship with someone whose diagnosis or disability ceased to be as important as everything else about them. That is the greatest awareness that any of us can learn, teach or share. We can teach our children how to be happy and healthy, and encourage their intellectual and emotional growth by example as well as through our words.
Browse at your public library, local bookstore or online retailer for books like
The Everything Parent's Guide To Children With Juvenile Diabetes: Reassuring Advice for Managing Symptoms and Raising a Happy, Healthy Child
or
The Child With Special Needs: Encouraging Intellectual and Emotional Growth
.
Diagnosis to Delivery: A Pregnant Mother's Guide to Down Syndrome
by Nancy Iannone and Stephanie Meredith
https://downsyndromepregnancy.org
Denying Our Children's Humanity for a Laugh
By Terri Mauro
https://tinyurl.com/3qt89jr
Some family members who have emailed the editor of GQ and the writer who wrote the Boston blurb have received an apology
https://missfancypants.wordpress.com/2011/07/19/an-apology-from-gq
You Should Also Read:
Comparing Ourselves to Other Mothers
Mothering Babies with Special Needs
Childhood Disability and Supporting Other Mothers


Related Articles
Editor's Picks Articles
Top Ten Articles
Previous Features
Site Map



Follow @DownSynAdvocacy
Tweet





Content copyright © 2021 by Pamela Wilson. All rights reserved.
This content was written by Pamela Wilson. If you wish to use this content in any manner, you need written permission. Contact Pamela Wilson for details.