Comparing Ourselves to Other Mothers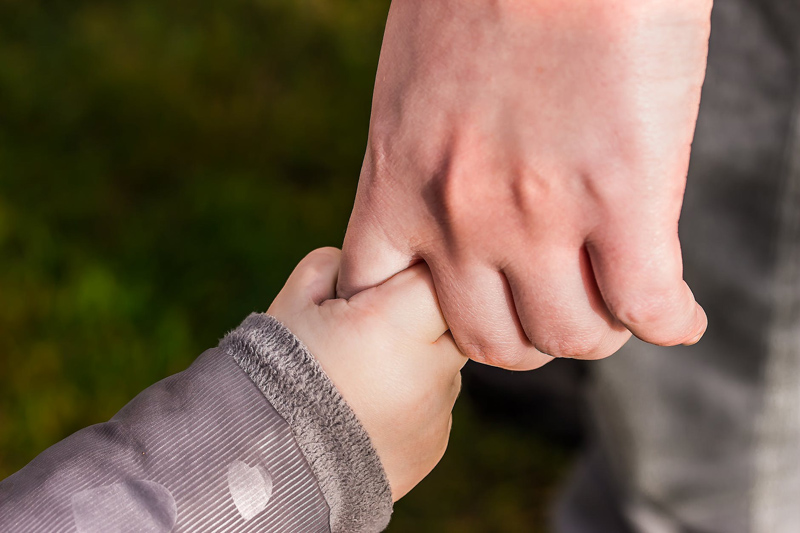 Being a mom is a uniquely complicated role that each woman invents as she goes along. Perhaps every new generation of mothers needs to discover that we have more in common with one another than we expect. Mothers with babies and young children at home may project images of themselves and their children to other moms that are as unrealistic as perceptions that other mothers have the resources, support, ideas and energy we can´t find.
This is, of course, also true for mothers of kids with special needs. We may compare our children with every other child in an early intervention group as easily as we do at the neighborhood park, and decide that we have little in common with other mothers we find there. Some women find great support and encouragement from family members and friends, but feel the strain of living up to their own expectations, or have rough patches when all offered advice is thinly disguised criticism.
There is something so personal and reflective of ourselves in the way we care for our children, it can be difficult to admit any dissatisfaction, confusion or frustration we have with our choices as parents or as women. Sometimes we miss developing bonds with our neighbors for the same reason we can remain isolated in 'Mommy and Me' groups for families of children with special needs.
Rather than interacting as if we are women with children, we may block out relationships as if we had no identity before or outside of motherhood. We sometimes may believe we are unique in our experiences and concerns, when in reality we are so much more alike than different from other moms we meet.
Women raising children with special needs who have found kindred spirits in early intervention, support groups, or among other mothers in mainstream programs and playgroups were probably looking for the same relationships and connections as their peers as they raise their sons and daughters. Sometimes only another mother can understand how complex or how simple but intense any parenting experience can be.
Friendship even among mothers with whom we have nothing else in common can be critical for our own mental health and physical well-being. Avoiding natural barriers between women to create relationships can build self-confidence, good humor, and problem solving skills.
Friendships with other women can also take the pressure off seeking everything we need, expect or want from husbands and family - or authors. It's surprisingly easy to bond with another mom because we both disagree with, or are insulted by comments in an article or book. This is true for general motherhood titles as well as those specifically for families of children with the same diagnosis.
I have had many 'aha' moments in motherhood, many entirely by accident. One day our fearless group leader casually advised us that our babies were not 'out to get' us. That comment certainly gave us permission to talk about our unrealized and unattainable expectations as mothers.
Sharing stories helped our group to be more accepting and compassionate with ourselves as we became aware that life with babies could be a bit more difficult than expected for others, too. It is a lesson too easily lost after we go home.
When my children were very small, I would sometimes need to strap one in a carrier and put the other in a stroller to escape to the playground of our neighborhood park.
My daughter was content to swing in a toddler swing next to her baby brother and most afternoons we had the playground to ourselves. Every visit I would try to entice my daughter to try other playground equipment, in the hope that her brother would follow and the resulting activity could be seen as my further commitment to early intervention exercises.
One afternoon at the park I ran into a woman who had brought her daughter to the park to work off the energy she had built up being kept waiting for an hour for specialist in adhd to see her. At first, we each felt envy over one another's children because we each wanted ours to be much closer to a center point between them. Once we started talking, we found what we had in common - and discovered shared experiences with medical professionals, early intervention staff, and our own unrealistic expectations.
Over the years, my friends have kept me glued together and moving forward at times when I had no idea which way was up and all I wanted to do was cry out "Have Mercy!" Like everyone else, I worked hard on projecting the image of a calm, cool, collected mom up to any challenge. And so far, with a little help from my friends, I have been - most of the time.
Browse at your local bookstore, public library or online retailer for books like
Mars Needs Moms!,
I Was a Really Good Mom Before I Had Kids;
Guilt-Free and Mindful Mothering; The Mask of Motherhood; and others on motherhood resources
.
Is Ryan Gosling talking to you?
Hey Girl - The only R-word you'll hear me use is "Relax."
https://www.extremeparenthood.com/2012/03/special-needs-ryan-gosling-week-5.html
Every mom should have a pair of
Wonder Woman socks
!
https://tinyurl.com/SprHeroSox
You Should Also Read:
The Disability Hierarchy, Equity and Advocacy
Affirmations - Expressing Affection and Acceptance
People First Language Sensitivity


Related Articles
Editor's Picks Articles
Top Ten Articles
Previous Features
Site Map



Follow @DownSynAdvocacy
Tweet





Content copyright © 2021 by Pamela Wilson. All rights reserved.
This content was written by Pamela Wilson. If you wish to use this content in any manner, you need written permission. Contact Pamela Wilson for details.