When My Son was Born with Down Syndrome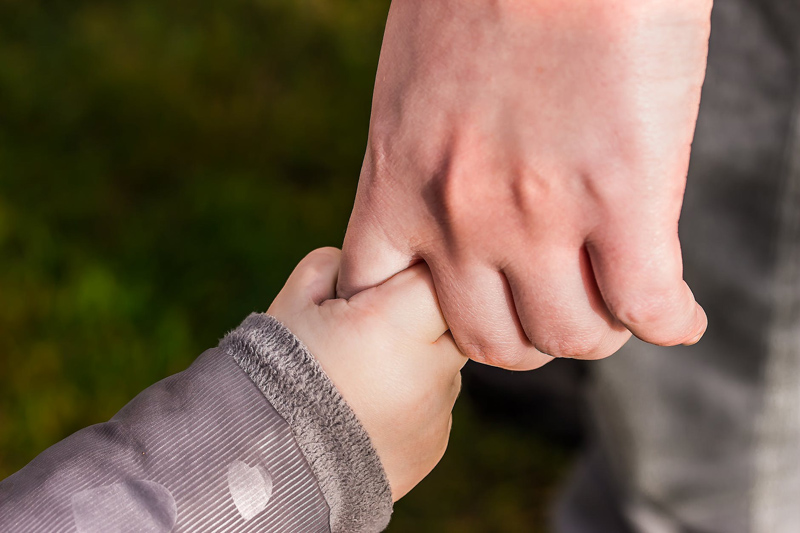 I did not realize how sensitive I became to certain words until my son was born.
When he was just a day old, I discovered my OB/Gyn was raising his own 16 year old son with Down syndrome, and his nurse had a 4 year old son with DS. It made a big difference when my doctor shook my hand and congratulated me on the birth of my son that day.
Unfortunately, my son's pediatrician and all the partners in that practice were completely ignorant, and I had seen several of them (briefly) before my OB/Gyn made an appearance. After interviewing all around town while I was pregnant and choosing them, I had to fire them while I was in the hospital! And the hospital staff told me that could not be done.
Nothing is quite as disturbing as having a pediatrician flit in and out of a hospital room without giving a new mom time to say two words - each one walked out before they finished their own short remarks. This was not the impression their office left when I brought my daughter in with me for interviews. It still puzzles me how a diagnosis of Down syndrome could cause the whole group to come unglued. It was obvious that not one of them wanted to be involved in my newborn baby's care.
Fortunately my roommate had the most comforting pediatrician in the world, and he welcomed my son as a patient when he was just two days old. He did not know much about DS but read up, and at my son's first well-baby check-up when we finally got home, he spoke softly about 'these babies.'
The first time, my son unexpectedly started to roll over on the exam table, and he said "These babies don't usually do that!" as he grabbed him. Then a few minutes later he started a sentence with 'These babies...' as he felt for hip problems while my son was undiapered. Yep, he got baptized. And to his credit he said: "I am never going to use the term 'these babies' around him again!"
Our sons and daughters who have Down syndrome are educating medical professionals at every doctor visit, including those who have seen other young patients who have Down syndrome. This particular pediatrician learned and understood very quickly that my son was born as unique and wonderful as any other baby. My son taught us both that a new sensitivity to language was valid and appropriate.
Browse at your public library, local bookstore, or online retailer for books like
Gifts: Mothers Reflect on How Children with Down Syndrome Enrich Their Lives - Kathryn Lynard Soper
or
A Good and Perfect Gift: Faith, Expectations, and a Little Girl Named Penny by Amy Julia Becker
National Center for Prenatal and Postnatal Down Syndrome Resources
https://createsend.com/t/y-81BD225C1E21261D
Nine Myths About Raising a Baby with Down Syndrome
https://www.fudgebananaswirl.com/9-myths-about-raising-a-baby-with-down-syndrome
Down Syndrome:
Shifting Perspectives at the Dublin Arts Council
https://www.youtube.com/watch?v=TQ61vJdqyWw
5 Things to Expect When Your Child Has a Disability
https://www.whattoexpect.com/wom/toddler/5-things-to-expect-when-your-child-has-a-disability.aspx
You Should Also Read:
Thoughts from the Middle of the Night
A Brand New Baby with Down Syndrome
Gifts 2: How People with Down Syndrome Enrich the World


Related Articles
Editor's Picks Articles
Top Ten Articles
Previous Features
Site Map



Follow @DownSynAdvocacy
Tweet





Content copyright © 2022 by Pamela Wilson. All rights reserved.
This content was written by Pamela Wilson. If you wish to use this content in any manner, you need written permission. Contact Pamela Wilson for details.