Parent Isolation and Childhood Disabilities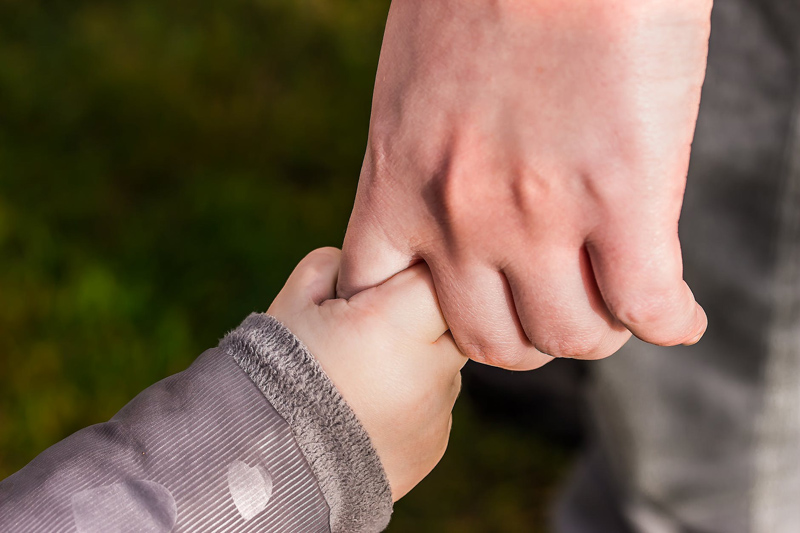 Being the mother of a child with a disability can cause more frequent feelings of being isolated and not living up to an image we may still carry around, of being a perfect or even an adequate mom. Although we recognize that with each new decade, things do get better, the fact that historically some of us were labeled 'refrigerator mothers' if a child was diagnosed with autism creates an atmosphere where we may question ourselves whenever a professional suggests someone is 'at fault'. Of course we are more sensitive due to incidents of prejudice, discrimination and insensitive remarks about our children, but many times we are vulnerable for the same reason as our mainstream peers.
As a parent of a child born with a diagnosis, I learned how significant the feeling of being 'other' than an ordinary occupant of my personal space could be. I found I had to dredge up strong memories of being welcome, accepted, or admired to deal with moments of isolation and loneliness that intruded all too often.
My first experience spending time in an inclusive environment was a Mommy and Me class when my son was a newborn. I enrolled in the same class I had enjoyed when his sister was brand new and I just did not tell the other moms my son had Down syndrome. I remember the sixth class as if it were yesterday. A physical therapist visited the class and held each baby, explaining what 'high tone' and 'low tone' meant. When she picked up my son, instead of first complimenting him on some physical attribute as she had the other babies, she recognized he had DS and went clinical. All the other moms frowned and a few crowded around because they picked up what they felt were inappropriate remarks and an inappropriate attitude toward him.
After the PT left I explained that my son had been diagnosed with Down syndrome at birth. That term seemed relatively new to them, so most of the other moms were unsure what it meant. Because they had already accepted my son as a baby in each of their baby's' circle, it really did not matter.
Oddly enough, my second experience spending time in an inclusive environment was a weekend my children and I spent at a weekend camp for families of children with disabilities. Few of us knew one another before the weekend started. We had to assume any sibling might be the child with a diagnosis and somehow that eliminated the need to know which children were their family's ticket to the weekend. It is ironic that this isolation exists as strongly within communities of families who share the realities of a diagnosis of a childhood disability.
In my children's early years I do remember many periods of isolation and worry that I was not making the right decisions for either of them. I felt they should be growing up in the mainstream of our community and that others should not be critical for the small accommodations my family might need. I would be enjoying how wonderful and adorable my son and daughter each have always been, and then my mood would be brought crashing down when a stranger would make a racist remark or insensitive comment. I felt bad when I was a good ambassador for tolerance because some people deserved a swift kick in the pants for their remarks, and I felt equally bad when I responded with an equally venomous response or even a mean stare. Too often, I just could not find a middle ground.
Most of the time my children were unaware of other people's animosity, because it was expressed n such a casual way. That was worse in a way than the kind of taunting heard from children in the movie, "Bully." No matter what impulse or mood affected me, I remember thinking, "But I have been and still usually am a good mother ...right???" I thought I was the only mother in the world with that uncertainty.
I was fairly certain that good mothers and their children never experienced loneliness, rebellion, or shocking lapses in impulse control. Instead of being a 'good ambassador for Down syndrome' I would chastise or snap at people who made rude or insensitive remarks. I understand now that I was often reacting to what has since been identified as 'microaggression' - very well known to those artificially marginalized due to prejudice and ignorance about their race or culture.
Some days I hoped I had been an adequate mother, but had a sinking feeling that I had not achieved even that. It was only in comforting and encouraging other moms that I realized they underestimated their competence and success as mothers and human beings just as I tended to do. Of course we also have to deal with our own hormonal changes so we need to save some strength and patience for that.
I looked up an old paper on Olshansky's Chronic Sorrow, thinking that what I was experiencing was related to my son's diagnosis. But it really was all about me. I really don't know how my friends and I got one another through those times. Having the courage to bring up these issues helped us learn that we were actually great mothers most of the time, no matter how limited we might be as human beings. Most of my friends have children not diagnosed with anything and they were going through almost all of the struggles that bewildered me. Over the years I learned to accept that we carry the world on our shoulders, and sometimes it is just hard to hang in there. I would have missed out on so much joy and camaraderie if I had given up being in the mix! My children kept me there.
Browse at your public library, local bookstore or online retailer for books like:
A Good and Perfect Gift: Faith, Expectations, and a Little Girl Named Penny
or
Microaggressions in Everyday Life: Race, Gender, and Sexual Orientation
The Need to Belong: Rediscovering Maslow's Hierarchy of Needs
MASLOW'S HIERARCHY OF NEEDS: A PARADIGM FOR MOTIVATING LEARNING
https://www.normemma.com/articles/armaslow.htm
PBS show exploring happiness includes several people with disabilities
https://media-dis-n-dat.blogspot.com/2010/01/pbs-show-exploring-happiness-includes.html
this ain't livin'
Magical Thinking Works For You? That's Great. It Doesn't For Me.
https://meloukhia.net/2012/04/magical_thinking_works_for_you_thats_great_it_doesnt_for_me_.html
"... research on patient attitudes often concludes with an indication that patients need to receive better support from the people around them. ..."
10 Years Later, Refrigerator Mothers More Relevant Than Ever
https://kartemquin.com/newsletter/4460/10-years-later-refrigerator-mothers-more-relevant-than-ever
For Many, Disabilities Still Conjure Stereotypes
https://www.disabilityscoop.com/2012/04/10/for-disabilities-stereotypes/15355/
" ... Even among caregivers of those with disabilities, new research suggests that the sight of someone with facial characteristics typical of Down syndrome triggers negative thoughts. ... "
Thoughts from the Middle of the Night
https://www.bellaonline.com/articles/art32533.asp
The Microaggressions Project
https://www.microaggressions.com/about/
The term "microaggressions" was originally coined to speak particularly to racialized experiences.
"Racial microaggressions are brief and commonplace daily verbal, behavioral, or environmental indignities, whether intentional or unintentional, that communicate hostile, derogatory, or negative racial slights and insults toward people of color." – Racial Microaggressions in Everyday Life
You Should Also Read:
Inappropriate Remarks from Other Parents
Inappropriate Comments in Inclusive Congregations
Adoption by Gay or Lesbian Parents


Related Articles
Editor's Picks Articles
Top Ten Articles
Previous Features
Site Map



Follow @DownSynAdvocacy
Tweet





Content copyright © 2021 by Pamela Wilson. All rights reserved.
This content was written by Pamela Wilson. If you wish to use this content in any manner, you need written permission. Contact Pamela Wilson for details.