Adoption by Gay or Lesbian Parents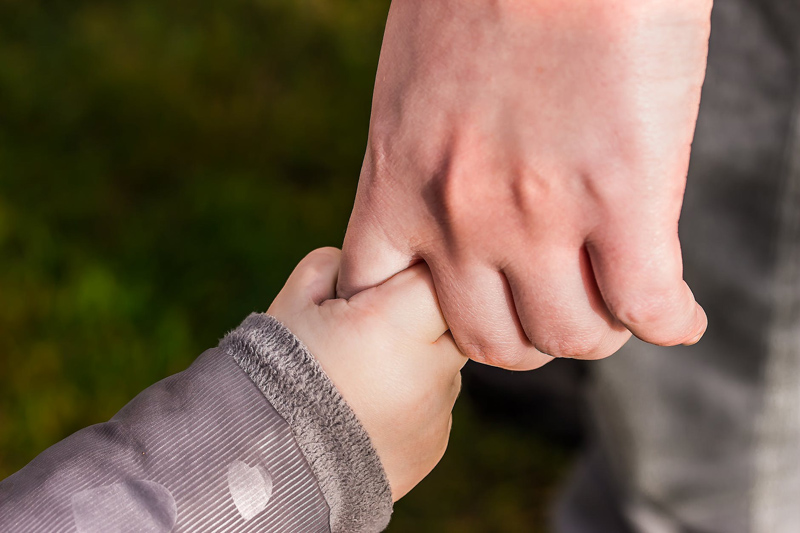 Like many others who are building families, same sex couples who decide to become parents through adoption may be advised to consider a baby or child who has been diagnosed with a developmental delay, disability, health condition or other special needs. A child's diagnosis is just a small part of who they are and who they are meant to grow up to be. More than twelve percent of children who are adopted have some type of disability.
Those who participate in the foster care system may find that one - in - more - than - one - hundred - thousand who are waiting for adoptive parents is just the child they seek. Some older children or teens in foster care may already identify with or be questioning whether they belong in the gay or lesbian community themselves. Most are 'straight' but hope to find a good set of parents with no regard to their orientation.
Due to the particular circumstances that result in a child or teen entering foster care, and the results of instability in family and living arrangements as children are moved from place to place; children in the system may be more vulnerable to developing special needs related their individual situations, due to emotional or physical trauma; injury; neglect or loneliness. These are common enough among their same -age mainstream peers. Of course, most children with disabilities have encountered bullies and bystanders who have had negative impacts on their self image and ambition.
Finding a stable, supportive home with guidance and encouragement is the greatest opportunity for an displaced child, orphan, or young person in foster care, whether they have a disability or not. Lesbian or gay couples who are looking forward to becoming parents may see an older child or a baby diagnosed at birth who is just who they have been hoping to find. One or both may have had a friend with Down syndrome, a hearing or vision impairment, physical disability, or other characteristic that could not prevent them from knowing the marvelous ordinary person inside. Of course, those in the LGBT community have the same incidence of disability as the general population.
Gay or lesbian couples who adopt children with disabilities may face undue challenges where both partners do not have a legally protected parental relationship like second-parent or joint adoption, a domestic partner or civil union adoption. In the past, only the original adoptive parent in a same sex couple could have legal responsibility for a child.
Some areas of the country provide adoption options similar to those available for step-parents or second spouses. Without these protections a child is probably not covered by the second parent's medical insurance, social security survivor benefits;, or inheritance rights (NOTE: Many children with disabilities should be protected from inheritance through a will and trust).
Without this status the second parent does not qualify for family leave from work; may not be able to make medical decisions for the child in an emergency, consent to treatment or be in the child's hospital room. These are huge issues for any child, but especially for children and teens with disabilities. There is also the possibility that the relationship of the lesbian or gay couple will end and the second parent will not have visitation rights. Of course, this can also be a tragic consequence when one person in the couple is a biological parent.
And of course in the sad event of the adoptive partner being incapacitated, incarcerated, or dying; the parent without legal standing may find their child becomes a ward of the state; may be placed in foster care, or the home of a relative they do not know. Wills, guardianship agreements, emergency medical treatments consent authorizations, and other legal safeguards are important in those situations but do fall short of adoption rights. This information and more can be found in NCLR's Life Lines publications at https://www.nclrights.org/lifelines. I am unaware of resources from advocacy organizations or parent support groups for lesbian or gay couples or individuals who are raising children with disabilities. Recent legislation in several states recognizing the validity of marriage of same sex couples has been encouraging for children and families' rights and security.
Peer support and resources about raising a child with a disability, or your own child's specific disability, may be as important as peer support and resources available for building a family through adoption. Being a gay or lesbian couple raising an adopted child with a disability is an alternative lifestyle only in the same way that raising any child is an alternative lifestyle. Perspectives, schedules, and priorities are turned topsy-turvy because there is a new life in the family. This is especially true with the first child who creates a family. Regular life becomes richly extraordinary and also amazingly mundane, no matter how we build our families or who we happen to be when we start out.
Update: With the advent of Marriage Equality, even though the 'second' same-gender parent is listed as a parent on a birth certificate, it is important that the second/step parent adoption is completed to have legal rights over their child to be legally protected in every state. Most of the time, the judge should grant the adoption without any issues.
Browse at your public library, local bookstore or online retailer for information, resources and support for your child's specific disability, parenting in general, and books like
My Two Moms: Lessons of Love, Strength, and What Makes a Family,
or
The Complete Lesbian and Gay Parenting Guide
and Does This Baby Make Me Look Straight?: Confessions of a Gay Dad
You are Going to be Dads
https://bloom-parentingkidswithdisabilities.blogspot.ca/2013/12/you-are-going-to-be-dads.html
Every Child Deserves a Family
https://community.pflag.org/2013ecdf
Raise a Child - 'Let Love Define a Family'
RaiseAChild.US is a non-profit organization that believes all children deserve a safe, loving and permanent home. We educate and encourage the LGBT community to build families through fostering and adoption to answer the needs of the 400,000 children in our nation's foster care system.
https://raiseachild.us/
On Adopting a Kid With Down Syndrome
https://huff.to/KA8Xwx
https://www.huffingtonpost.com/kari-wagnerpeck/on-adopting-a-kid-with-down-syndrome_b_4608455.html
Bradley Bredeweg, Executive Producer, Discusses ABC Family's 'The Fosters'
https://www.huffingtonpost.com/2014/01/10/bradley-bredeweg-the-fosters_n_4569014.html
On the National Down syndrome Adoption Network, by Melissa Stoltz
https://www.downsyndromeblogs.org/2013/11/01/on-the-national-down-syndrome-adoption-network-by-melissa-stoltz
UK: Call A Family
for families with disabled children
Gay and Lesbian Parents
https://www.cafamily.org.uk/families/familyissues/gaylesbianparents.html
10 Things TO Say to Lesbian Moms
https://www.blogher.com/10-things-say-lesbian-moms
Any Day Now: Tribeca Interview - It's a Family Affair
Travis Fine's drama co-stars Alan Cumming and Garret Dillahunt as a couple
fighting prejudice while attempting to adopt a teenager Down syndrome
https://tinyurl.com/8yvkexs
What if your child experiences homophobic bullying?
https://www.cafamily.org.uk/families/familyissues/gaylesbianparents/homophobicbullying.html
Childhood Disability and Future Planning for Parents
https://www.bellaonline.com/articles/art59032.asp
Going Forward
Moms Tell How North Carolina's Amendment One Would Hurt Their Family
https://vimeo.com/40830298
The proposed constitutional amendment, which reads, "Marriage between one man and one woman is the only domestic legal union that shall be valid or recognized in this state," could potentially invalidate adoptions by same-gender parents across the state.
Anti-gay legislation doesn't just put bigotry into law, it affects our mental health
https://clclt.com/charlotte/damaged-amendment-one-would-destroy-lives-rip-apart-families/
Interview: Actor Alan Cumming, Any Day Now and Gay Adoption
https://www.huffingtonpost.com/marshall-fine/interview-actor-alan-cumm_b_2004738.html
Family claims Sacramento County violated disabled child's rights
https://www.sacbee.com/2013/01/19/5125412/family-claims-sacramento-county.html
Ten reasons why it's unfair to compare LGBTQ's to straight parenting
https://www.lgbtqnation.com/2013/01/ten-reasons-why-its-unfair-to-compare-lgbtqs-to-straight-parenting/
June 26, 2013 is a day to celebrate family equality, as well as marriage equality.
You Should Also Read:
Children & Sign Language
Speech Therapy for Children
Transition to Preschool from Early Intervention


Related Articles
Editor's Picks Articles
Top Ten Articles
Previous Features
Site Map



Follow @DownSynAdvocacy
Tweet





Content copyright © 2021 by Pamela Wilson. All rights reserved.
This content was written by Pamela Wilson. If you wish to use this content in any manner, you need written permission. Contact Pamela Wilson for details.