Meditate As a World Family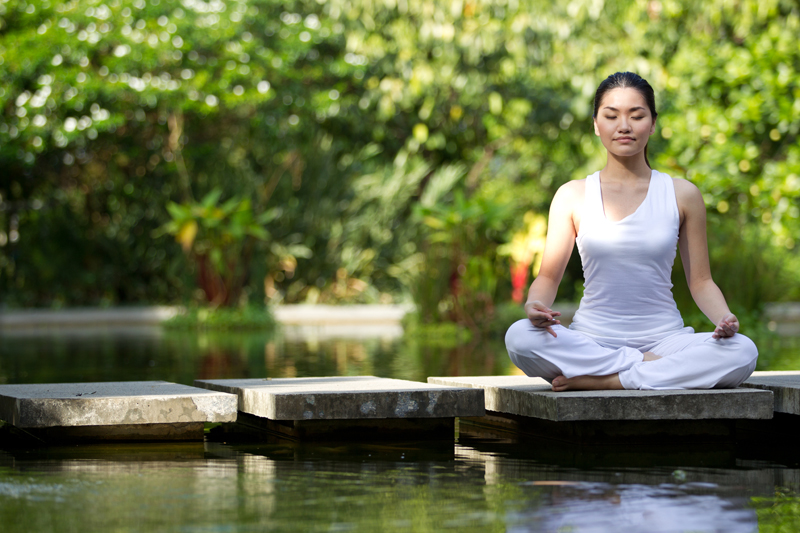 The group energy of meditating as one family of humanity is far reaching and all inclusive. It uplifts the meditator and everyone who has contact with that person, because the peaceful vibrations we send out are contagious.
One person meditating spreads a harmonious feeling to others in the spokes of that person's life, and then to all those here on earth. And, I believe our strong meditations spread outward toward infinity.
Here in Amsterdam, The Netherlands, I begin a daily 10 minute cyber meditation each day at 8pm, (which would be 7pm UK; 2pm East Coast of America; 1pm Central; noon Mountain; 11am West Coast time).
If those times are inconvenient, it is fine to meditate at 8pm your time with intentions for your meditation to join in with the group efforts for personal and planetary peace.
This rolling meditation, 8pm in your time zone, is like the New Year celebrations around the world, celebrated at midnight their time.
The cyber meditation intention is three-fold:
- Personal peace
- Planetary peace
- World upliftment
Note: Hold your refreshments until after meditation, so that your body is not newly digesting just when you are beginning to settle it down. A sip of water is okay, but nothing with calories.
A mini-meditation
With many of us in front of a computer screen during the cyber meditation time here is a mini-meditation you could use:
While sitting up straight in your chair, plant the soles of your feet firmly on the floor, fold your hands in your lap or rest them palms up or palms down on your thighs.
Close your eyes, take a deep breath in and slowly let it out. Then pay attention to regular breathing in and out, for example, one count breathe in, one count breathe out. Continue for at least one minute.
Finish the mini-meditation with another deep breath in and out.
Before opening your eyes think an uplifting affirmation: I am feeling peaceful and I send that peace to all my world family.
And that concludes our world-wide cyber meditation.
I feel really good being part of the solution to bringing peaceful vibrations to our planet. We can all participate in this meditation in accordance with our own location and circumstances.
Personal peace practiced
Leads to planetary peace mastered.
Be part of the solution.
Till cyber meditation time …
Meditation Lessons for Teens and Adults
More than 70 offerings, from guided meditation techniques to on-the-go stress relief and relationship meditations interspersed with verse, and a section of special occasion prayers. 114 pages. Ebook options and paperback.
Meditation for All Kids
Sitting, walking, dance and group circle meditations, along with positive affirmations, verses and benefits of meditation for kids of all ages and abilities in a 100 page book with illustrations. Ebook options and paperback.
NOTE: Sign up below or in the right-hand column for our meditation site newsletter. It only requires your email address and is never given out or sold to anyone. If at any time you wish to stop receiving it, each newsletter contains a link to unsubscribe. Make meditation part of your daily routine.
Article by Susan Helene Kramer


Related Articles
Editor's Picks Articles
Top Ten Articles
Previous Features
Site Map





Content copyright © 2022 by Susan Helene Kramer. All rights reserved.
This content was written by Susan Helene Kramer. If you wish to use this content in any manner, you need written permission. Contact Cat Hamilton for details.