Subtle Design Features and Disability Awareness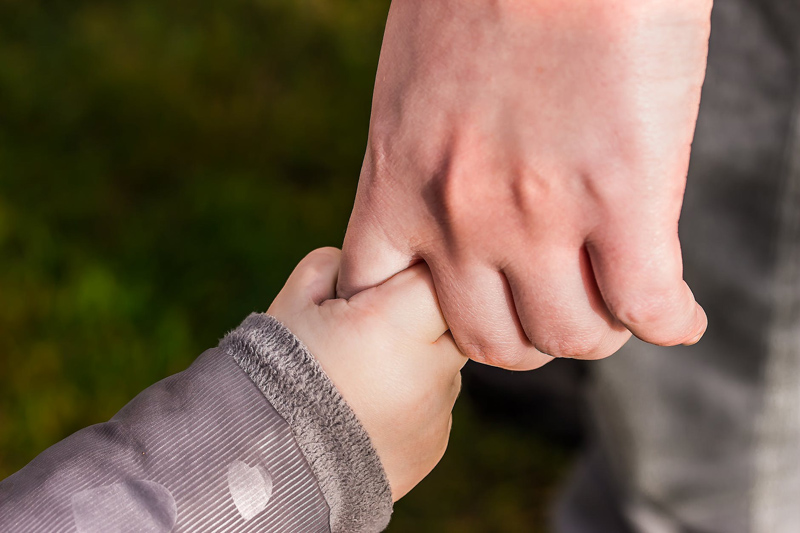 Recently I was admiring some handsome, modern lamps that had designs on them 'inspired by Braille.' There were harsh criticisms about having lamps for blind people, as if no person who is blind can process light. I know that some folks who are legally blind can read very big print and see light; but even those who have no sight deserve to live in elegant, beautifully appointed and well designed homes.
Of course even individuals who have total blindness have sighted family, friends and coworkers who appreciate both light and thoughtful design. But another criticism of the lamps concerned providing Braille on a metal surface bound to be heated up by the candle or light bulb inside it. Again, this supposes that a person with vision impairment is not capable of remembering where hot surfaces are located in their own homes; somewhat counter-intuitive when meals are cooked and hot drinks are enjoyed in every household.
As well as acknowledging Braille and blind culture, I felt these lamps might be helpful in the home of a person who is blind to remind visitors that if they want to have light in the darkness in homes where the host is less aware of levels of low light, they can speak up or flip a switch themselves. Children and teens who have low or no vision are taught to accommodate the expectations of their mainstream family, friends, teachers and employers. I believe they are taught not to expect accommodations from others without having their hat in their hands.
A friend from church told me that when she lost her sight she was taught to orient her face toward sighted people who were speaking so they had the illusion of being seen. This was sometimes a problem because at the end of an afternoon visit her friends found themselves sitting in total darkness because they forgot she could not see to be reminded to turn the lights on for them.
One friend suggested that she set an alarm to alert her to dusk; a family member suggested she put her lights on timers. We had a short giggling fit talking about signs she could put up in each room that of course they would not see in low light. I offered to needlepoint a pillow with "Use your words." Of course it was funnier because it took me a while to tell her I needed more light in the room as we were chatting. Respect and a sense of humor are too often lacking when friends and family have ridiculous expectations of a person with physical or intellectual challenges that are at the heart of the disability.
The lamps with Braille designs were attractive and made a statement about an often unrepresented community. Recently I browsed every page of PTA/PTO clip art for Teacher Appreciation Week and did not see one that included a representation of a student in a wheelchair. Where is the true diversity of the school community? One of the parent volunteers at my children's elementary school was a dad in a wheelchair. When the single-story school was torn down, it was replaced by a multi-story building much less accessible. That volunteer could no longer accompany his child's class to the cafeteria, gym or library; the only elevator was very small.
Students in wheelchairs were less safe in emergencies, especially in case of fire when elevators are shut down or compromised. I was told by the school board that the new design was the most popular in the country when I first raised questions during the 'community input' phase of the planning. They had already committed to it and resented comments from the few parents and neighbors who had accessibility and safety concerns. I was told that no complaints would be considered until after the school had been built and a specific individual had access issues. I believe this type of thinking blocks progress in universal design and disability access.
As a disability awareness item, the lamps inspired more comments than I expected to see. The discussion did have some imaginative and informative comments. One reader suggested that the Braille message could be personalized for each purchaser. Apparently, the only word in the assortment of letters was "l o s t" in the top line; the second line was 'l r' that means 'letter'; and third line "p r k q d q" - not many acronyms have two Qs.
Recently it was discovered that a library with a memorial plaque and signs in Braille in honor of a patron who made a generous donation had her name misspelled. An elementary school child who had an interest in Braille alerted staff to the error. The disregard for accuracy demonstrated by those who ordered the signs and those who made the signs is disrespectful to the patron who lost her sight. That it was a library that was so dismissive of the detail and that it took years to discover the mistake says a great deal about the gesture. We should probably never be surprised by mistakes of this kind when a person partially disabled by vision loss or other diagnosis is not involved in the design or production of the service or product.
But most individuals with disabilities may as well be invisible to mainstream peers. Contributions to the community will be devalued, denied or quickly forgotten unless we honor the history, observations and accomplishments of activists and advocates fighting for their civil and human rights while we raise our sons and daughters with special needs in the community life they made possible.
I have seen shoppers run right into people using wheelchairs as if they were not there. I have heard them talk at high volume to people with temporary injuries requiring crutches. We can be out enjoying a great day and be blindsided by kids and adults spewing hate language that they have little concern is insulting or hurtful. Many speak to a companion or caregiver rather than a person with a developmental disability as if they were cardboard representations of themselves. I can't help but believe that the perception of the general public is changed as much by the universal design elements that will make our communities fully accessible as by the laws that make useful design possible. We need to shine those Braille inspired lights into every dark corner of ignorance.
Browse at your public library, local bookstore, or online retailer, for books about individuals with vision impairments or raising awareness about braille.
The Burns Braille Transcription Dictionary
Guidelines and Games for Teaching Efficient Braille Reading
Library named after blind person gets Braille signs wrong
https://www.kens5.com/news/local/Library-named-after-blind-person-gets-Braille-signs-wrong-148340375.html
You Should Also Read:
Braille for Children Who Have Low Vision Impairments
Doorstops for Kids and Teens in Wheelchairs
Rebuilding America with Universal Design


Related Articles
Editor's Picks Articles
Top Ten Articles
Previous Features
Site Map



Follow @DownSynAdvocacy
Tweet





Content copyright © 2023 by Pamela Wilson. All rights reserved.
This content was written by Pamela Wilson. If you wish to use this content in any manner, you need written permission. Contact Pamela Wilson for details.