Doorstops for Kids and Teens in Wheelchairs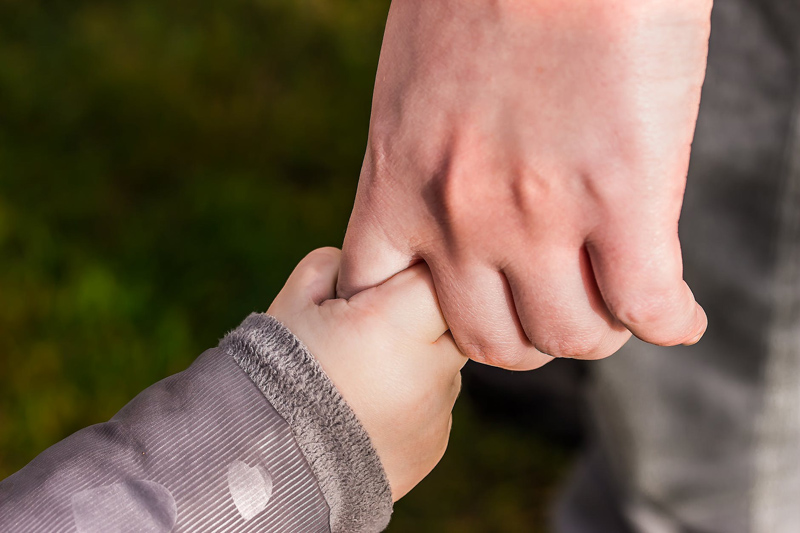 Children and teens with disabilities may face unexpected obstacles in the community that could be circumvented by low-cost, thoughtful accommodations or supports.
Families and advocacy organizations may wish to put together simple lists of items that would make local businesses, entertainment venues and school event locations more disability-friendly. Some request a low hook in movie theater 'family' restrooms for parents or children who use a wheelchair; others require emergency and alert signals including light for deaf customers; some look for signage in Braille for airline, garage or restaurant patrons who don't read printed information.
Families of children, teens and young adults who use wheelchairs, walkers or canes may need to inquire about or request availability of items that businesses and venues have on hand for use by employees, other customers or visitors. Something as simple as a set of rubber doorstops for individuals in wheelchairs to manage the line to a prom venue with double doors can make a big difference.
I recommend that anyone who regularly accompanies a child or teen who uses a mobility aid carry a couple of inexpensive rubber doorstops or the three-way door wedges used by emergency workers for those occasions when heavy springloaded doors and difficult doorknobs create unexpected obstacles.
The same items might also be helpful for families whose living quarters have limited visitability potential. Barriers that might not be apparent to individuals without experience with physical or sensory differences may be insurmountable to casual visitors, even with the help of friends or family who invite them.
The game room in one of our family member's condo complex is accessible only via an elevated, steep, short and narrow sidewalk that turns off a short, steep connecting sidewalk. That person's condo is located on the second floor with concrete slab stairs off a landing the only access, so the cabana or game room seemed ideal for visitors with limited mobility. Unfortunately, the easily accessible cabana double doors are available only by reservation 3 days in advance for the other part of the cabana, with a hefty deposit required.
The heavy outward opening door is locked, with a spring loaded closing mechanism. When the door is opened, the bottom is elevated six to eight inches over the dirt by the outer wall. Since the steep narrow sidewalk has been officially designated as a ramp, there has been a great deal of discussion as to how a person using a wheelchair could enter or exit that room, the restrooms, or pool area. Because a regular door stop would not be useable, I plan to purchase a pair of three way door wedges to secure the door.
Eventually, they will be able to enjoy a spontaneous visit from friends who use wheelchairs who drop by for a visit without three days notice.
Browse at your local hardware or home improvement store or online retailer for items like the
Three Way Door Wedge - Wedge-It, and
traditional door stops
To learn more about wheelchairs, wheelchair accessories, and related information, look for books or eBooks like:
"All About Wheelchairs"
An Unexpected Humiliation at a Conference on the Humanities, Disability and Health Care
https://badcripple.blogspot.ca/2013/11/an-unexpected-humiliation-at-conference.html
Vancouver bans doorknobs
City officials cited research that the elderly and those with disabilities found levers easier to use
https://www.salon.com/2013/11/21/vancouver_bans_doorknobs_partner/
Emotional access and making spaces psychologically as well as physically welcoming
'Don't Stare at Me' is an access need, too
Her dog is not the most interesting thing about her, by far.
https://meloukhia.net/2012/08/dont_stare_at_me_is_an_access_need_too.html
Teddy Bear Hospital Events for Children
https://www.bellaonline.com/articles/art66880.asp
Ivy's CP Page
https://www.ivykennedy.com
Formal Dances with a Wheelchair
https://www.bellaonline.com/articles/art66658.asp
You Should Also Read:
Home Accessibility and Visitability for Children with Special Needs
Strollers, Walkers and Wheelchairs
Home Access for Children in Wheelchairs


Editor's Picks Articles
Top Ten Articles
Previous Features
Site Map



Follow @DownSynAdvocacy
Tweet





Content copyright © 2022 by Pamela Wilson. All rights reserved.
This content was written by Pamela Wilson. If you wish to use this content in any manner, you need written permission. Contact Pamela Wilson for details.