Behavior as a Medical Symptom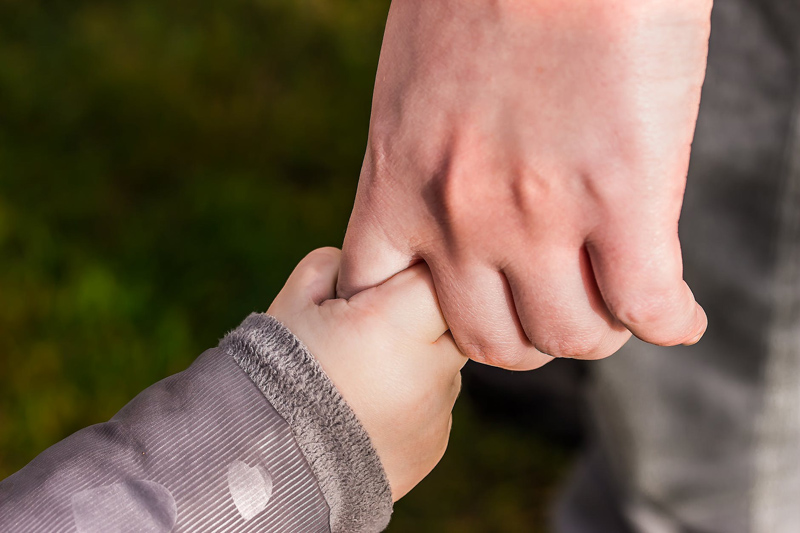 Changes in behavior in babies and young children can be symptoms of medical conditions, injury or abuse that they have no other way to communicate to us. Babies who suffer from ear infection, constipation, or other internal problems may not find help unless they make regular trips to a pediatrician or clinic for 'well baby' checks.
Some children do not pull at their ears or give other indications of an ear infection except for crabbiness or seeming to ignore what we say to them - due to the pain and temporary hearing loss rather than age appropriate focus on their own interests. Teens are especially compromised by the emotional and intellectual changes of adolescence; angry lack of interest in family outings may be ascribed to rejection of parental authority or laziness if a child has developed anemia and just doesn't have the energy to participate.
Lack of attentiveness, disinterest in speech or music, and lack of startle reflex after sudden sounds may be symptoms of hearing loss or deafness. Lack of focus on family faces, seeming lack of interest in reaching for toys, tripping and running into objects, may be symptoms of vision loss.
If a child has a sudden increase or drop in the intensity of any behavior, call your clinic or pediatrician's office to report the change. Along with advice on managing behavior, medical professionals are also often quite aware of behavioral symptoms of medical problems. Resistance to potty training or regression to bedwetting can be caused by constipation, injury while passing a sharp undigested nut, gas, or onset of diabetes.
Children have been diagnosed with insulin dependent diabetes during infancy, but most who have type one diabetes show behavioral changes along with thirst, weight loss, frequent bathroom trips and loss of energy.
Babies and children who have certain types of seizures seem to ignore what is being said to them, or stop what they are doing and stare into space, before a parent notices that they drop their heads, stiffen their arms, seem to imitate milking a cow with their hands, or other physical symptoms.
Not wanting to be touched, temper tantrums that happen in crowds or in a noisy or otherwise overstimulating atmosphere, unusual preoccupation with dangling stings or pieces of cloth, and avoidance of interaction with other children or family may be symptoms of sensory defensiveness, temporary sensory integration problems, or autism spectrum disorders.
Families of children who develop leukemia often comment about the change in a child's energy level, or unexpected incidents of weakness, along with a rash and fever, or just the rash - tiny reddish dots called petechiae.
Parents of babies who are born with Down syndrome may provide their doctors with a specialized checklists that include the need for cardiac screening, thyroid checks and other tests from birth throughout their childhood.
Discipline and behavior specialists often advise parents to consider a medical cause for a change in behavior first. Even trained education staff and medical professionals may assume a drastic behavior change is caused by a child's primary diagnosis rather than an illness, secondary condition, injury or abuse.
Depression is a serious illness whose behavioral symptoms can be disregarded, underestimated or overlooked. Some children do not survive depression, and others sustain lifelong injury or disability due to lack of early intervention or effective treatment. Grief or loss can be a trigger for depression. It can also develop due to chemical imbalances that occur naturally but must be treated.
Moms and dads often develop what seems like a sixth sense when we carefully listen to and observe our sons and daughters. We know them best, and keep their whole array of best interests at heart. As they develop and grow, we don't always guess right about what is age appropriate behavior (and age appropriate misbehavior), or what is different enough to count as a symptom. After a child is diagnosed with a serious medical condition, it's easy to look back and see what behavior and other symptoms should have alerted us earlier.
If your child has already developed behaviors that could be attributed to an illness, injury or abuse later on, you may feel guilty and inadequate as a parent. Remember that we are all doing the best we can with what we know at the time we make decisions for those we love and cherish. Start each day as a new day, and be happy that we have the potential to be not only better, but excellent, parents each new morning. All that is necessary is that we are adequate most of the time. Let someone else work on being perfect.
Browse at your public library, local bookstore or online retailer for books about
behavior as a symptom of illness in children
A checklist for identifying sources of aggression
https://wearelikeyourchild.blogspot.com/2014/05/a-checklist-for-identifying-sources-of.html
Body-Focused Repetitive Behaviors Skin-Picking and Cheek-Biting
https://www.bellaonline.com/articles/art181506.asp …
Help Me with My Toddler!
https://appliedbehavioralstrategies.wordpress.com/2012/02/13/help-me-with-my-toddler
Quiet Hands
https://juststimming.wordpress.com/2011/10/05/quiet-hands
You Should Also Read:
Symptoms of Childhood Onset Diabetes
Raising a Sensory Smart Child - Book Review
Parenting Children With Health Issues


Related Articles
Editor's Picks Articles
Top Ten Articles
Previous Features
Site Map



Follow @DownSynAdvocacy
Tweet





Content copyright © 2021 by Pamela Wilson. All rights reserved.
This content was written by Pamela Wilson. If you wish to use this content in any manner, you need written permission. Contact Pamela Wilson for details.